Kotokuji Temple Tottori
Kotokuji Temple in Tottori City has a unique French-inspired garden and a cemetery with a rich sumo-related history.
Kotokuji Temple 広徳寺
Kotokuji is a picturesque temple in Tottori city right in front of the much more famous Kannon-in Temple. Kotokuji, although less well-known, is worth visiting for its beautiful manicured garden and its historical cemetery. Unlike Kannon-in, there is no charge to view the garden here.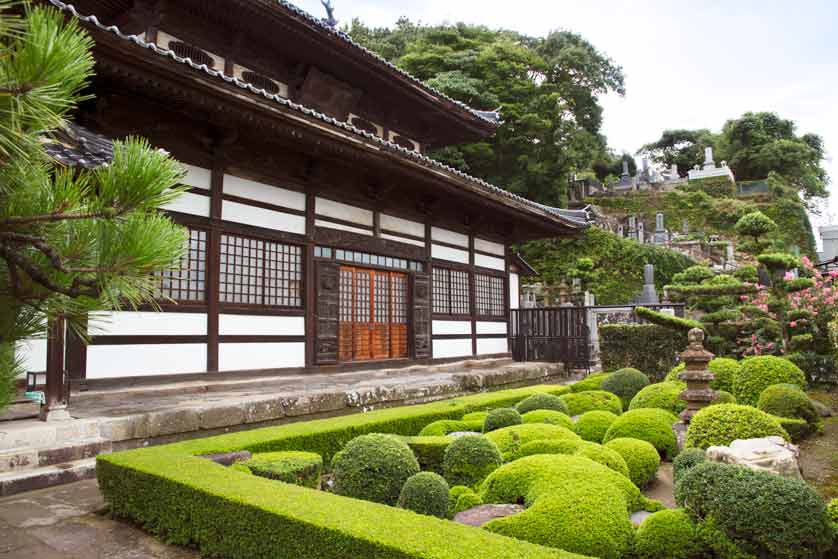 Kotokuji Temple, Tottori City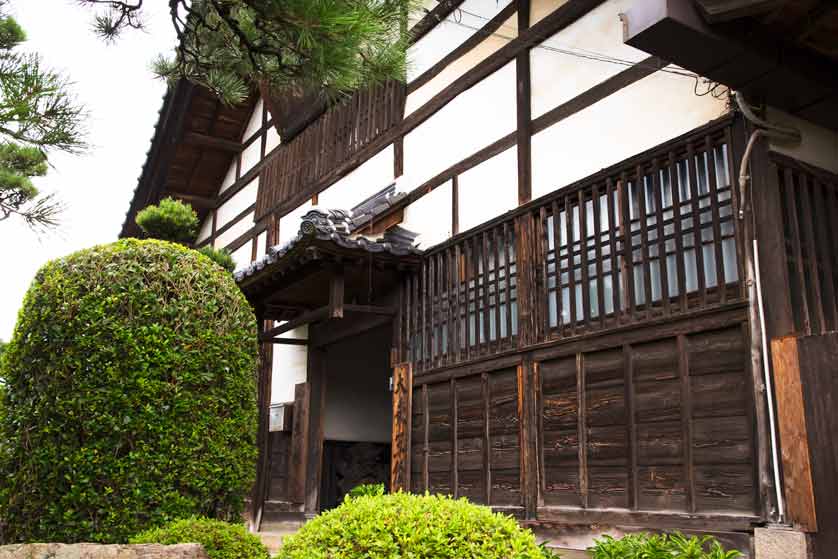 Kotokuji Temple building, Tottori City
History
Kotokuji Temple is said to date from the early 17th century when it was founded as the family temple of the Ikeda clan which ruled this region for centuries.
French-Style Garden
Kotokuji's greatest appeal is in its beautifully designed and meticulously maintained garden, which seems as much influenced by French as Japanese landscaping traditions.
The buildings of the temple, too, are striking, with effective use of contrasting dark wood and white plaster panels, cleanly setting off the bold, elegant forms of the garden.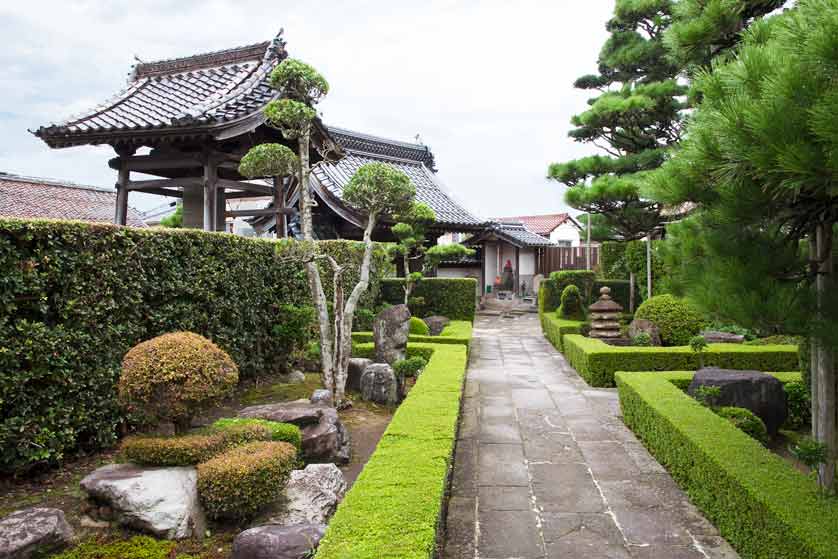 Kotokuji Temple front garden, Tottori City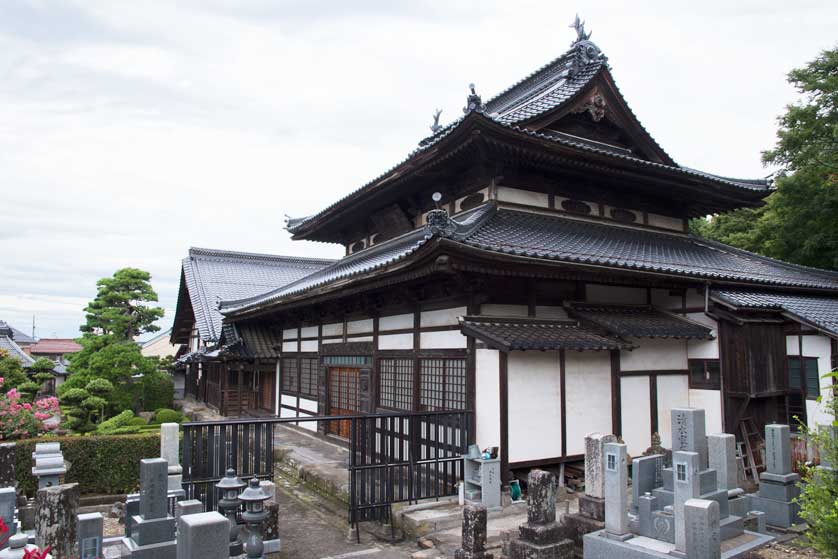 Kotokuji Temple cemetery, Tottori City
Sumo Graveyard
The temple graveyard, although not particularly beautiful, is historically important in being the resting place of maybe the most famous sumo wrestler in Japan, the 17th century Kamakura Toshichi, who found fame at just age 17 and was reputed to be 188cm tall and to weigh 121kg (6'2", 266lb). Over 100 graves of sumo wrestlers have been identified here - a testament to the popularity of sumo at the time.
Kotokuji follows the Myoshinji branch of the Rinzai school of Buddhism.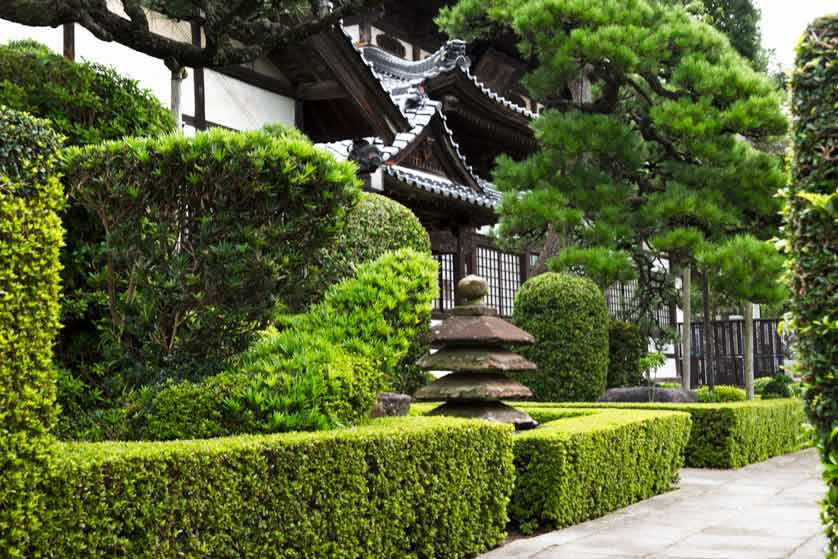 Verdant garden of Kotokuji Temple, Tottori City
Access
Take the Red Route of the 100 Yen Kururi bus from Tottori Station and alight at Nakamachi bus stop, and it is about a 4 minute walk to Kotokuji.
From Tottori Station, it takes about 20 minutes to walk to Kotokuji.
1-1 Tachikawacho, Tottori-shi, Tottori-ken 680-0061
Nearby
Kannon-in is a more famous temple right behind Kotokuji, but charges a not inconsiderable fee to view its main attraction: the small four-century-old naturally landscaped garden at the rear of the temple.
All the themes of the city