Kawaii cakes and sweets
かわいいペストリー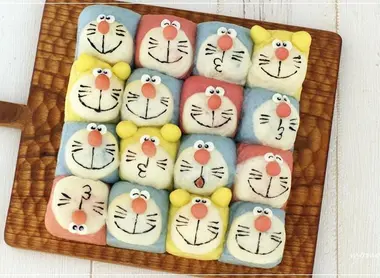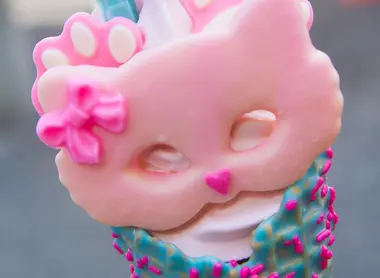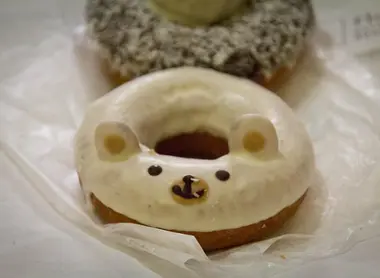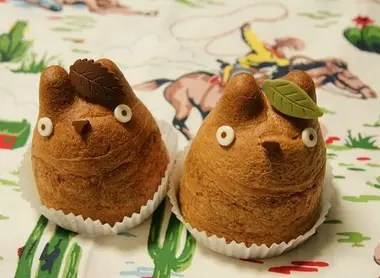 So cute!
As the country that invented kawaii, Japanese cakes and sweets often come in adorable little animals or famous anime characters.
In Japan, kawaii sweets fill the shelves of pastry shops and specialty sweet shops. An exhaustive list of these cakes is impossible, but here's a selection of delicacies to delight your tastebuds as much as your eyes!
Chigiri-pan
If there's a snack that lends itself perfectly to kawaii customization, it's this one! Chigiri-pan is a sweet bread to share, easy to make and even more so to eat! It takes its name from the way it's cut. In Japanese, the verb chigiru (千切る) means "cut into pieces" or "tear".
In the shape of a wreath or checkerboard, each little bread bun is formed by hand. Chigiri-pan is available in both sweet and savory versions.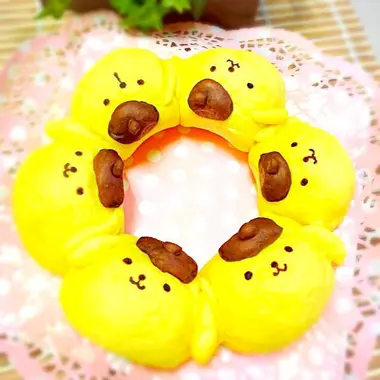 Donuts
Called dobutsu donatsu in Japanese, animal donuts are one of the specialties of the Floresta Nature Donuts brand. Founded in 2002 in Kansai, it has offered all kinds of animals donuts since 2010: penguin, rabbit, bear, cat, frog, panda, koala, whale... A whole menagerie!
Aiming since its inception to use only ingredients without additives to make their donuts, Floresta uses only natural dyes (strawberry powder, organic matcha...) to decorate their donuts, carefully prepared by hand in each of its shops.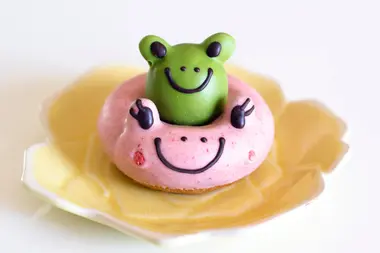 Rainbow cotton candy
In Tokyo, in the trendy Takeshita Dori in the heart of Harajuku, you'll see cotton candy in all the colors of the rainbow. The candy shop Totti Candy Factory makes huge sticks of cotton candy in soft pastel colors. And each color has a different flavor!
Of course, it's not so surprising to find this in Harajuku, as it's well-known as a symbol of kawaii culture.
Chirin chirin ice cream
For about fifty years, ice cream sellers in Nagasaki have been offering beautiful frozen ices crafted to look like flowers, called chirin chirin ice cream.
These iced treats owe their name to the Japanese sound for the ringing of a brass bell; which children in Nagasaki have long associated with ice cream sellers, who ring their bell to signal their presence to nearby children.
Along the canals of the city, ice cream merchants deftly create their ice cream flowers, petal by petal.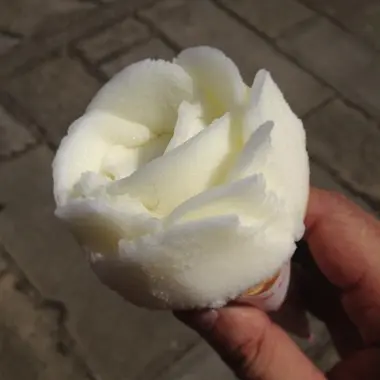 Animal ice cream
Sticking with frozen treats, it's back to the famous district of Harajuku which is full of inventiveness and seduces all lovers of kawaii.
Here, the choice is vast and there are numerous vendors (Coisof, Eddy's Ice Cream...). 
But in particular there's the Dobutsuen ice cream brand, literally meaning "zoo", which opened its doors in the fall of 2017. With the amusing slogan "the world's smallest zoo", the small shop makes animal themed ice creams. They're very cute!
Discover more about Harajuku and its kawaii fashion.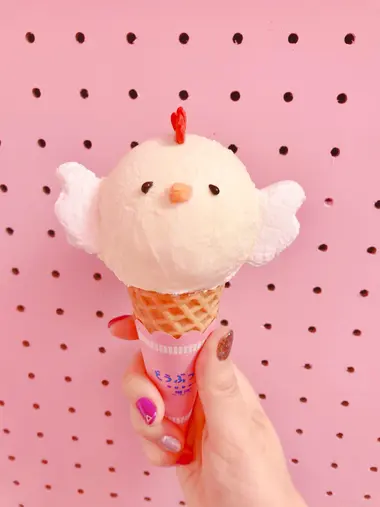 Mushipan
Light and soft are the two main characteristics of mushipan. These steamed cupcakes come in many flavors.
Most konbini shelves are full of vanilla, chocolate, matcha, cream cheese or seasonal fruit flavors. Easy to make, they are also easy to customize using food pens and colors. Mushipan that look like beloved anime characters are very popular with children!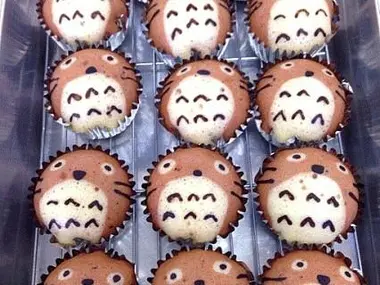 Roll cakes
Japanese rollcake doesn't need an excuse to dress up! At any time of the year, you'll see these cakes decorated with dots, zebra print, geometric patterns or cute animals.
Professional and amateur pastry chefs in Japan alike have become masters in the art of decorating these simple sponge cake rolls. Entire books and tutorials on the internet are devoted to this cute technique of cake decoration.
So, will you opt for a cake decorated with Rilakkuma, or for the koinobori cake?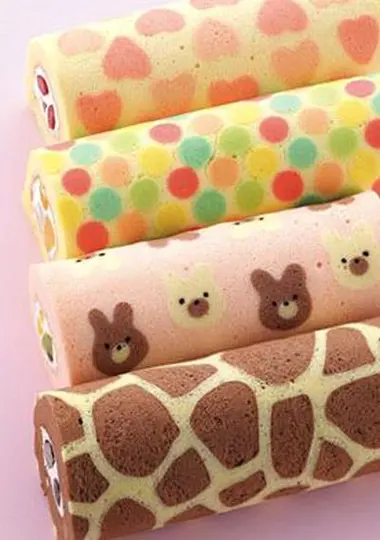 Wagashi
The beauty and refinement of wagashi, the traditional sweets of Japan, is well known.
But we couldn't conclude this selection without mentioning the adorable rabbit-shaped manju. They're so kawaii that they are even available as small toys to collect from gashapon (vending machine capsule toy dispensers).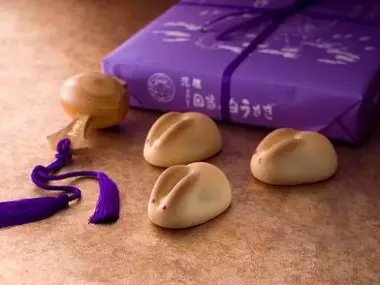 So, what do you think? Are these cakes and sweets too cute to eat?
All the themes of the city