The most beautiful snowy Japanese landscapes
冬の美しい景色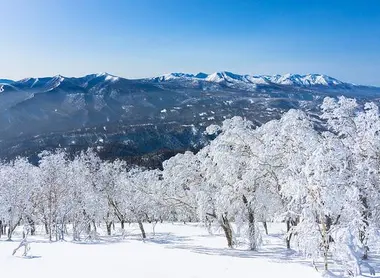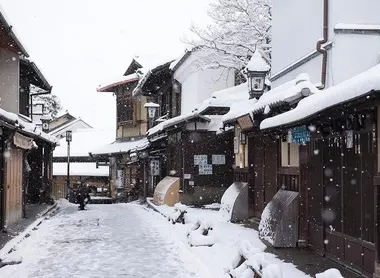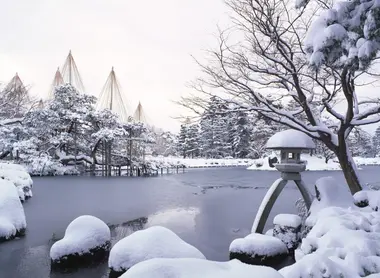 Winter Magic
During a trip to Japan in winter, be sure to visit the following spots! You'll be surprised to discover how the season transforms the Japanese landscapes...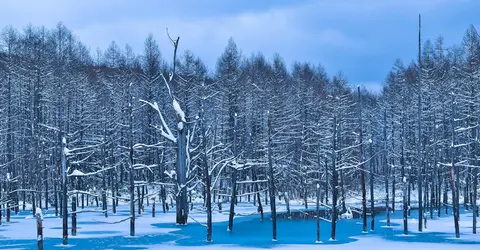 In the center of the northernmost island of Japan, the village of Biei contains many treasures. In spring and summer, you can enjoy its beautiful fields of flowers, especially lavender. In winter, don't miss the opportunity to visit the blue pond, Aoi-ike. The nature surrounding the pond is covered in a snowy white coat, and the unreal blue color of the pond creates a unique magical atmosphere.
Read : Biei Blue Pond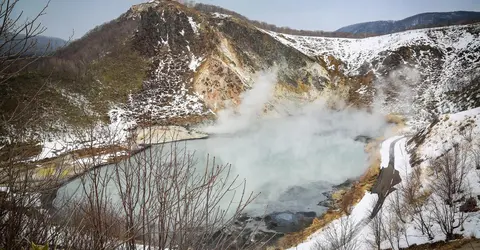 The hot springs of Noboribetsu are the most popular in Hokkaido. Part of Noboribetsu's natural waters resurface in Jigokudani, "the valley of hell". In winter, enjoy the splendid and natural landscapes here by walking the hiking trails created for this purpose. If you make good time, reaching Oyunuma - the steaming sulphurous pond - will only take half an hour.
Less than 2 hours by bus from Tokyo, Lake Kawaguchi offers breathtaking views of Mount Fuji. Once at the station, you can choose to rent a bike and take a tour of Lake Kawaguchi (about 20km) to find the best viewing angle for the perfect photo! In fact, winter is the best season to photograph the famous mountain, thanks to the clear skies. Finally, note that from mid-January until mid-February there is the Kawaguchiko Fireworks Festival.
Read also : Five places to see Mount Fuji
La ville aux milliers de temples est l'endroit idéal pour de romantiques promenades ! Ne manquez pas non plus les jardins, dont les étangs se couvrent parfois de glace.
Après une journée à l'extérieur, pourquoi ne pas faire une pause au nouveau café Starbucks de style japonais ?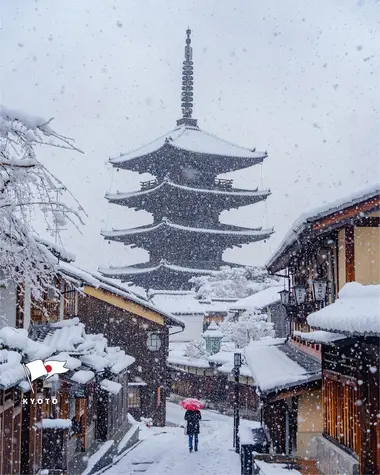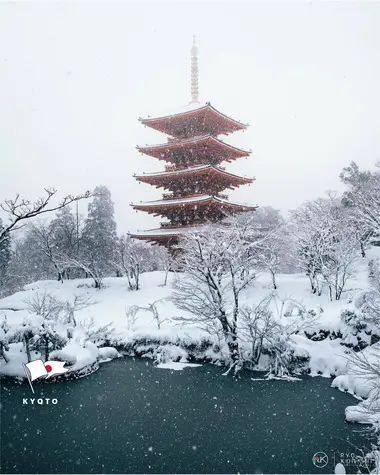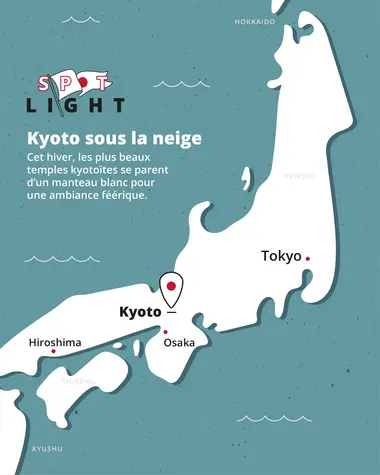 The city with thousands of temples is the ideal place for a romantic walk! Don't miss the gardens, in winter the ponds are sometimes frozen over. And after a day outside, why not take a break at the new Japanese-style Starbucks ?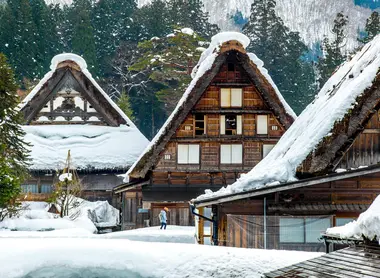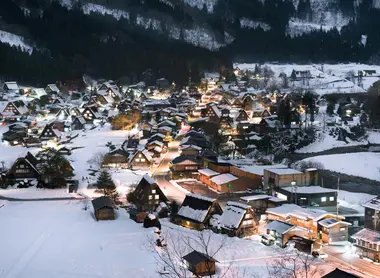 Discover Shirakawago under a layer of snow! In this rural village in Gifu prefecture, winter transforms the landscape and almost transports visitors to another time. Shirakawago is famous for its houses built in the gassho-zukuri style of the region, with its steep thatched roofs.
Read more : Shirakawago
Further reading :
All the themes of the city