Fukushima Prefecture
Fukushima Prefecture: read a guide to Fukushima Prefecture including Fukushima city, Koriyama and Aizu-Wakamatsu in the Tohoku region of Japan.
Japan's Regions: Fukushima 福島県
Fukushima Prefecture, located in the north west of Honshu is south of Yamagata Prefecture and Miyagi Prefecture and also borders Niigata Prefecture, Gunma, Tochigi and Ibaraki prefectures.
Fukushima is a largely rural prefecture with its main urban centers Koriyama and Fukushima city. Around 13% of the total area of Fukushima Prefecture is protected land including the Bandai-Asahi, Nikko and Oze National Parks, Echigo Sanzan-Tadami Quasi-National Park as well as eleven Prefectural Natural Parks.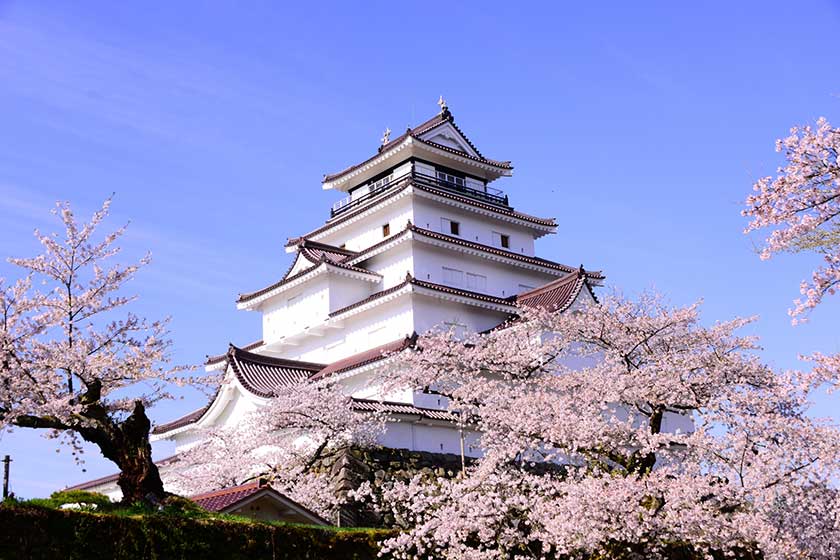 Aizuwakamatsu Castle aka Tsuruga Castle, Fukushima Prefecture
Fukushima's modern history was forever changed by the March 2011 earthquake and tsunami and the subsequent meltdown of several nuclear reactors on its coast. However, except for the exclusion zone around the reactors, Fukushima is completely safe to visit and welcomes domestic and foreign visitors, who can help to boost the local economy and return this beautiful area of Japan to normalcy and economic health.
Fukushima city is the second largest city in Fukushima Prefecture with a population of over 290,000 inhabitants and is the capital of the prefecture. Koriyama is the largest city in Fukushima with a population over 330,000 people.
Other important towns and cities in Fukushima Prefecture are Aizuwakamatsu, Date, Iwaki, Kitakata, Minamisoma, Motomiya, Nihonmatsu, Shirakawa, Soma, Sukagawa and Tamura.
Fukushima's geography can be divided into a number of regions: the largely flat Hamadori region on the Pacific Ocean, the inland Nakadori region around Fukushima city and the mountainous Aizu region with its volcanic lakes, onsen (hot springs) and ski resorts.
Fukushima has slightly cooler weather in the summers than areas further to the south, though temperatures can still top 30 degrees Centigrade or more in July and August. Snowfall in the mountains can be heavy in winter.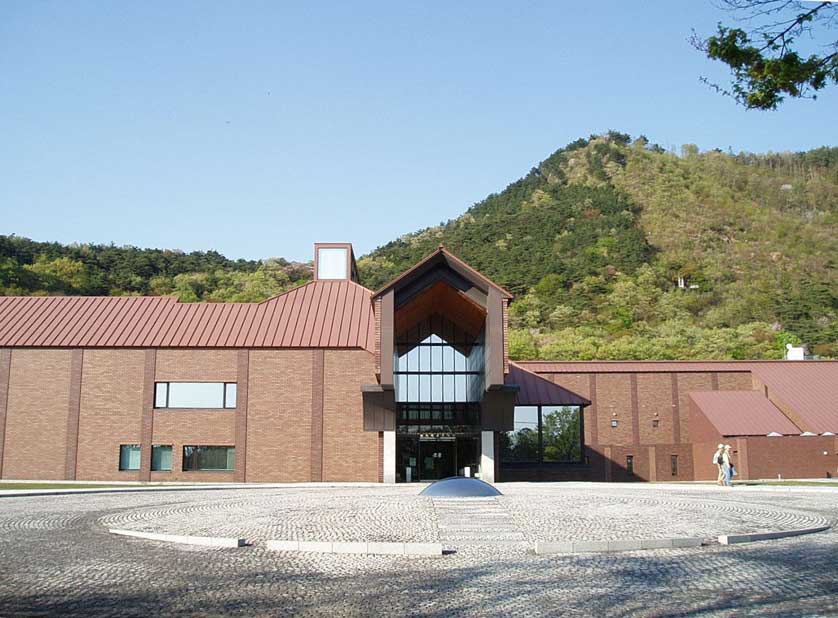 Fukushima Prefectural Museum of Art, Fukushima Prefecture, Japan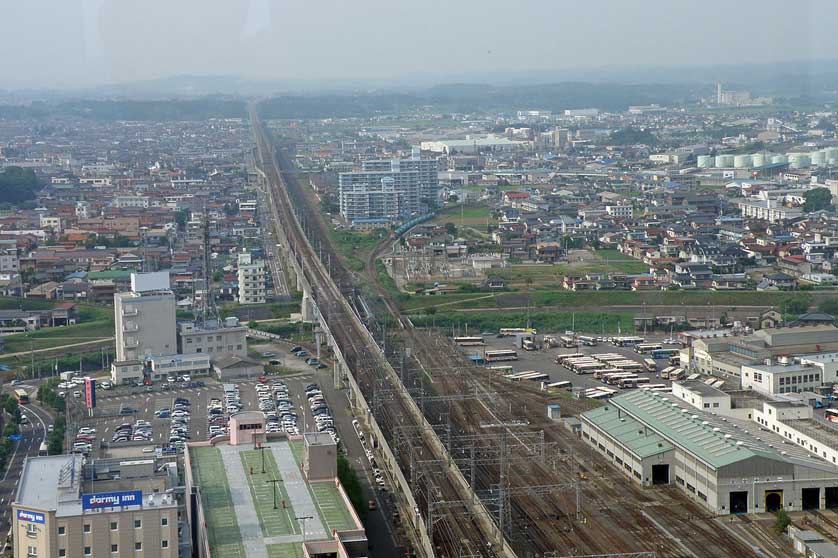 Koriyama city center, Fukushima Prefecture
Fukushima Attractions
Fukushima offers skiing and snowshoe tours in winter at a number of ski resorts including Mt. Bandai, which is also famous for its hot springs (onsen) and its pretty crater lakes - Goshiki-numa known as the "Five Colored Lakes" in English, created by a huge volcanic eruption during the Meiji Period in 1888. Oze Hinoemata Onsen is another picturesque hot spring which has traditional kabuki performances three times a year.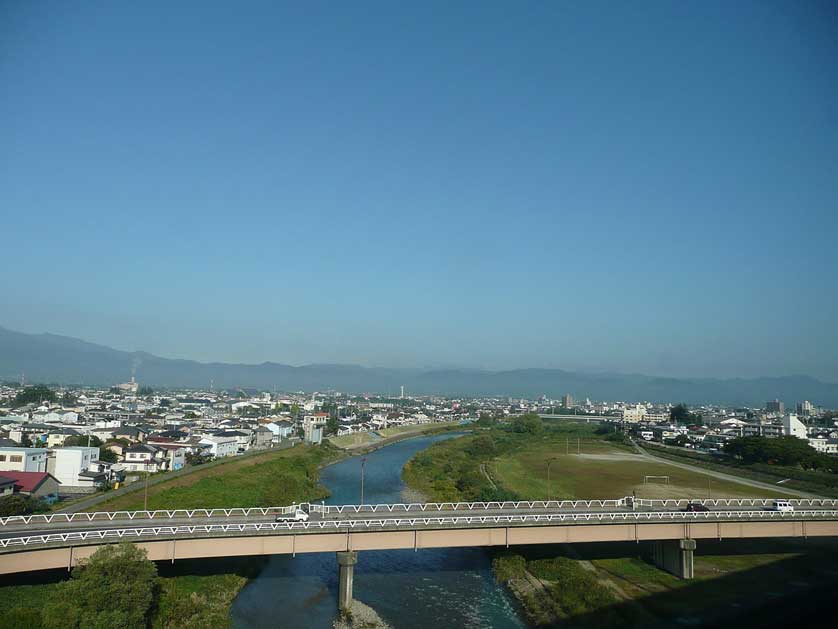 Arakawa River, Fukushima Prefecture.
Tsuruga Castle (aka Aizu-Wakamatsu Castle) is a reconstructed castle built in 1965 that recreates the stronghold of the powerful Aizu-Matsudaira clan. Other attractions in Aizu-Wakamatsu include the villa of the feudal lords - the Oyakuen - the Aizu Sake Brewing Museum, Aizu Buke Yashiki and Fukushima Museum. Nearby Mt. Iimori has the graves of 19 teenage members of the Byakkotai ("White Tigers") who committed ritual seppuku suicide on thinking Tsuruga Castle had fallen. Nihonmatsu Castle (Kasumiga-jo) in Nihonmatsu was another fortress that saw fighting during the Boshin War.
Ouchijuku in south west Fukushima Prefecture is an historic post-town that has retained its Edo era atmosphere and architecture including a number of thatched buildings. Founded at the beginning of the Edo era in the early 1600's, the Ouchi Juku post station originally served as a way-station for travelers of all kinds: from the northern daimyo (regional rulers) with their large entourages on their regular trips to Edo, to officials of the Tokugawa to tax collectors and merchants.
Inawashiro Lake (猪苗代湖) is Japan's 4th largest lake and the area was the birthplace of Hideyo Noguchi (1876 -1928), a physician famous for his research into yellow fever, whose face appears on the 1,000 yen note.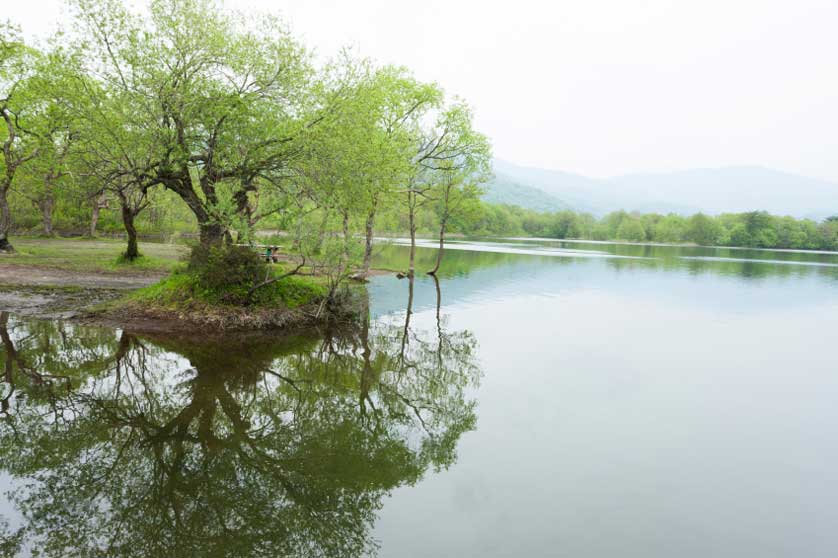 Onogawako Lake, Fukushima Prefecture.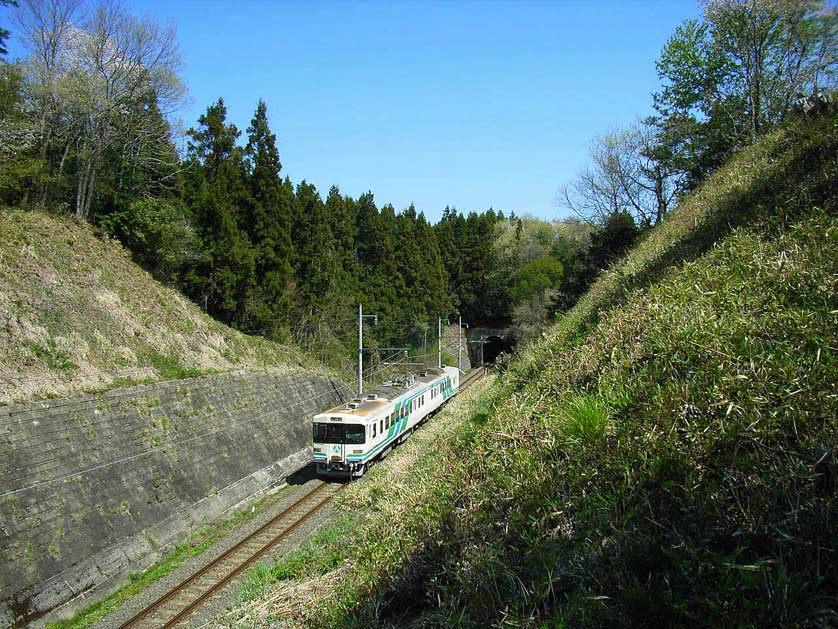 Rail transport in Fukushima Prefecture - the Abukuma Express Line.
Fukushima History
The early history of what is now Fukushima Prefecture saw the area known as Mutsu Province.
During the Edo Period the region remained largely undeveloped and rural though an important production center of both high quality rice and Japanese sake for the Edo metropolis to the south.
At the end of the Edo Period, the staunchly loyal pro-Tokugawa Matsudaira clan held out against the imperial forces until Tsuruga Castle was besieged and taken in 1868 during the short-lived Boshin War.
Access
Air
Flight connections from Fukushima Airport to Osaka (Itami) and Sapporo Chitose. Buses from Fukushima Airport to Koriyama take 40 minutes.
Train
Fukushima and Koriyama are on the Tohoku Shinkansen Line from Tokyo and Ueno Station. The journey from Tokyo to Fukushima is 98 minutes, to Koriyama is 78 minutes. Both journeys are covered by the Japan Rail Pass and the JR East Pass.
The Abukuma Express Line line runs between Fukushima Station and Tsukinoki Station in Miyagi Prefecture.
The Iizaka Line (飯坂線) links Fukushima Station with the onsen town of Iizaka at Iizaka Onsen Station.
The JR Ban'etsu West Line links Koriyama Station, Fukushima with Niitsu Station in Niigata.
The JR Ban'etsu East Line links Iwaki Station with Koriyama Station.
Bus
There are highway buses from Fukushima Station to Shinjuku Station in Tokyo (5 hours).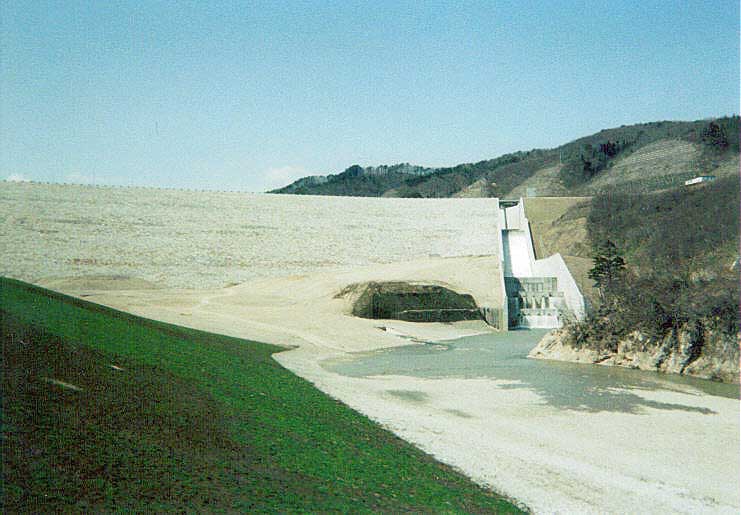 The Surikamigawa Dam provides water to Fukushima city and Nihonmatsu.
All the themes of the city