Happi Coats
Happi coats are loose-fitting, colorful, cotton jackets tied with an obi belt. They are usually worn at Japanese festivals and other events..
Japanese Culture: Happi Coats 法被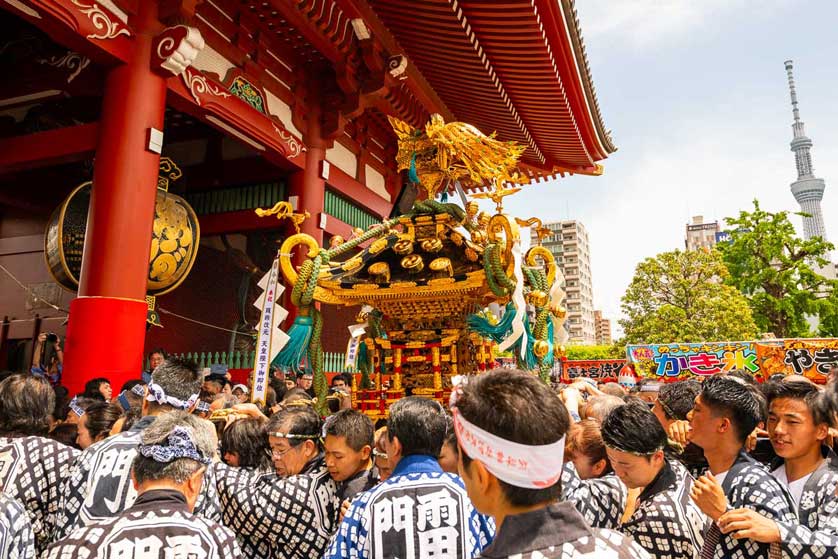 Revellers in happi at the Sanja Matsuri in Tokyo - the blue happi here may denote rank
Happi coats are traditional lightweight cotton jackets worn mostly during Japanese festivals.
The jacket is baggy-sleeved with a sash or obi tied around the waist.
They usually come in plain colors, typically blue, with red, black and white also popular. Though nowadays, happi can come in all colors of the rainbow with designs increasingly taken from popular culture including anime and manga.
Polyester happi are often worn by the younger, cosplay generation and are cheaper than traditional, cotton happi.
Usually happi coats have symbols printed on the lapels or heri. These can be the name of the festival or participating association. On the back the traditional kanji for matsuri (祭 festival) often appears.
Historically speaking happi coats are a type of uniform. Identical coats were worn to identify a specific, homogeneous group, such as the retainers of a feudal daimyo, workers in a guild or fire-fighters.
Japanese women of Sakurae Town in Shimane Prefecture perform the local town dance at the annual Iki Iki Matsuri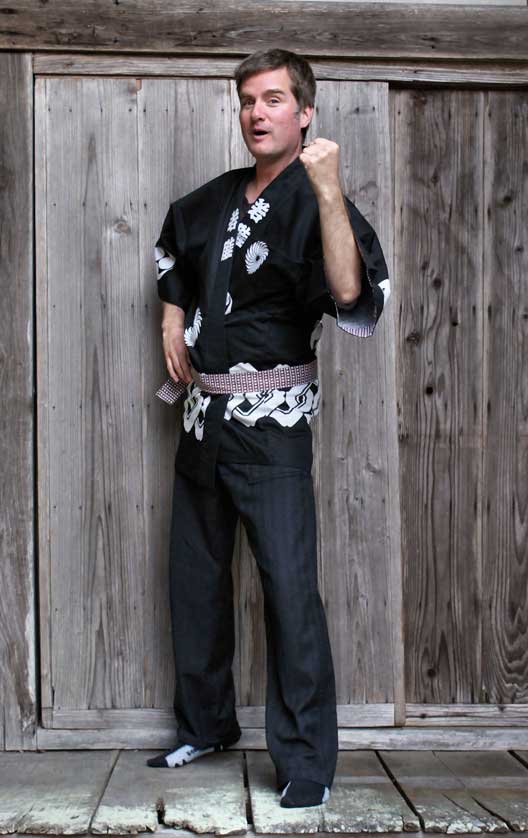 Model wearing a traditional black happi with obi belt
Taiko groups often wear happi coats combined with a hachimaki or headband. Yosakoi dancers also wear a kind of happi coat, but it is longer and comes down to the knees, whereas the traditional happi stops just below the waist.
At some festivals you may see the happi coat combined with the fundoshi loin cloth for extra vigor and masculinity. Footware is normally tabi boots.
You will also often see them worn at large trade fairs and exhibitions where representatives promote their products. Indeed happi are becoming as much associated with business and commerce as festivals. Members of the same company, school, sports team or university will don happi coats for special events.
Staff at izakaya may also be seen in happi as they present a festive, lively atmosphere, working in a place where people can let their hair down and have a good time. The message is, of course, be happi!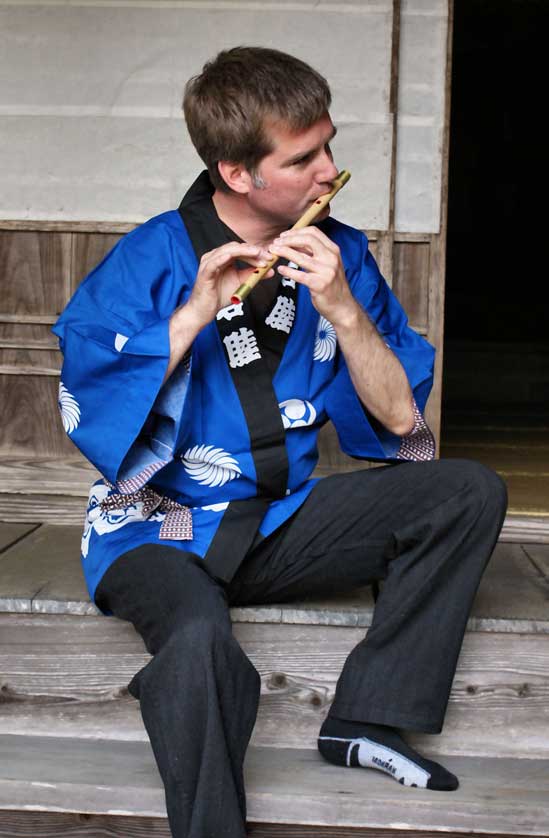 Happi are also great for just relaxing around the house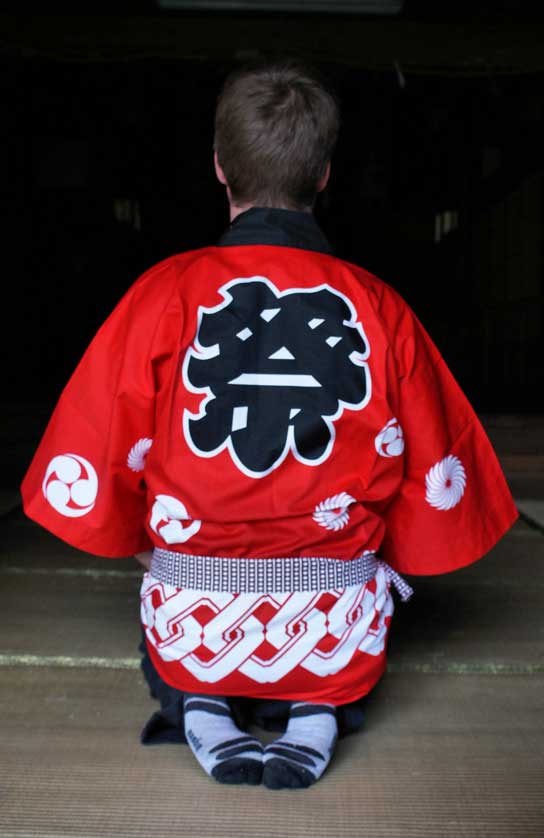 Red happi with matsuri (festival) kanji on the back

Related Japan Articles
Japan House & HomeJapan SeasonsJapan Weather
Japan's Natural History
About Japan
Urban & Rural Japan
All the themes of the city