The Sumptuous Kimonos of Nishijin
西陣織会館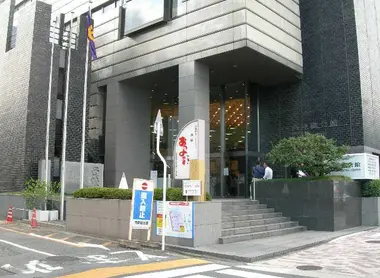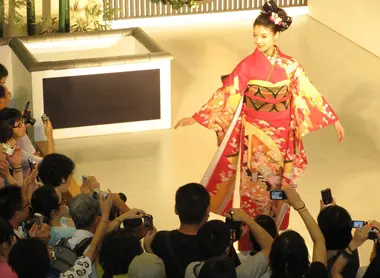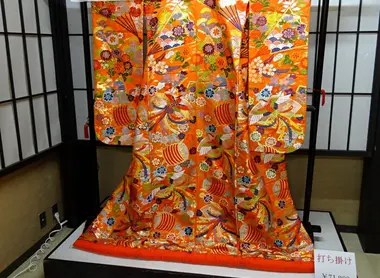 Kyoto style
Rustling silk and flashes of colors, kimono from the Nishijin Textile Center perpetuate the ancient tradition of Kyoto kimonos.
At one time, Nishijin was much more than a single building. The entire neighborhood in the center of Kyoto was the former district of Nishijin, where the artisans and workshops producing the kimono of the nobility and the Kyoto court could be found.
This tradition has not been lost, and the area still contains some specialty stores, but the Textile Center offers visitors the best way to access the world of the Japanese kimono.
The Center is not a museum as such, although it contains exhibits of equipment, it's more of an information center, as well as an area for demonstration and selling kimono to visitors. The building that houses it is modern and sober, it evoking little of the beauty of its main trade.
The exposed elements are certainly interesting, but if you go to the textile centre it will mostly be to attend a kimono fashion show, showcasing the different styles styles of different eras. These shows are held at fixed times, and it advisable to arrive in advance so as not to miss the beauty of women of Kyoto illuminated by the patterned gold cranes or flowers. The shows are free, and the kimono are similar to those sold next door.
The more curious will also have the opportunity to become kimono models themselves. From the 12 layered kimono of the Heian era, through contemporary kimono, to the maiko kimono that differs completely from all others, each is an experience. An experience that takes time, so set aside a good hour to try on these kimono. After all, the kimono was never meant to be practical wear!
Weaving workshops and explanatory videos on achieving the intricate patterns are also available, but after admiring the lavish kimono during the fashion show, all that is left to do is to take a wander through the store shelves and enjoy the beautiful fabrics on display.
People wishing to really buy a kimono will need to pay quite a hefty price, however more simple or synthetic ones are also available at prices more affordable to everyone.
The textile center of Nishijin is an essential stop in Kyoto, and one of the only places that allows you to see the beauty made ​​in Kyoto.
---
Address, timetable & access
All the themes of the city