Hakata Station
博多駅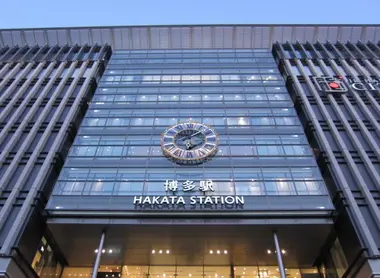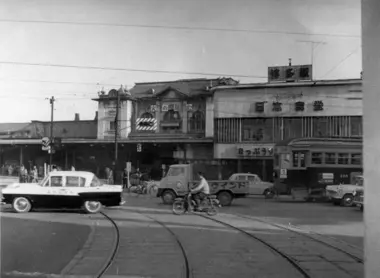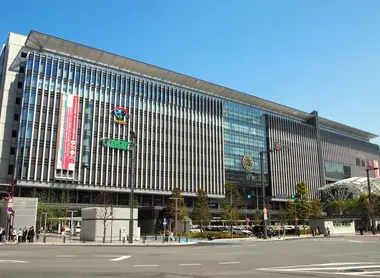 Une gare majeure
La gare deHakata est une gare majeure du réseau ferroviaire japonais. Elleréunit des lignes régionales, la ligne nationale avec le Shinkansenet le métro de Fukuoka. Une gare oui, mais pas seulement.
A bit of history
The origins of Hakata Station date back to 1889, 600 meters north of its current position. The locomotive is still in its infancy, so it's a tram that takes care of transporting the few thousand inhabitants of the Hakata district.
Time goes by, and technology progress. In 1963 the foundations of the new Hakata station are built. A few years later, in 1975 it hosts the Sanyo Shinkansen line and then, in 1985, the subway.
In 2011, after a long renovation that lasted a decade, a community of more than 30,000 architects, engineers, workers and employees of all kinds inaugurate the JR Hakata City. At the same time, the line connecting Fukuoka to Kagoshima is opened.
The events of 2011 will inspire the film Kiseki ("miracle") directed by Kore-Eda Hirokazu (Nobody Knows, Still Walking)
JR Hakata City
JR Hakata City is the name given to the basement of the station, huge 14-storey shopping complex. The two main stores are Tokyu Hands and Amu. There are also souvenir shops, bookstores, shops of all kinds, and restaurants.
At the top of the city
The roof of Hakata Station offers a unique view over the city of Fukuoka.The view from here beats a walk in the park anytime. Here, at the top of the city, you can admire a 360 degree view of Fukuoka and its backgrounds: the sea, mountains ...
---
Address, timetable & access
All the themes of the city