Akiyoshidai Quasi-National Park
秋吉台国定公園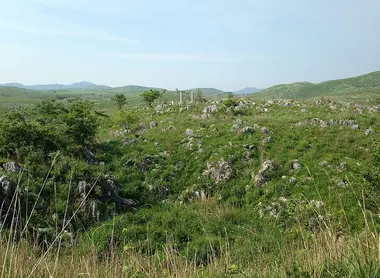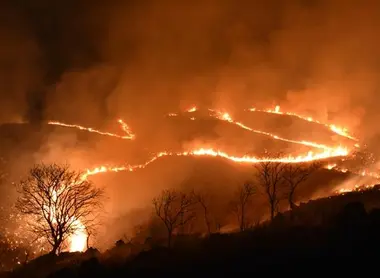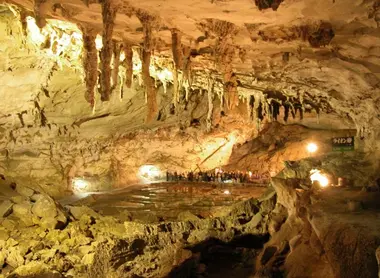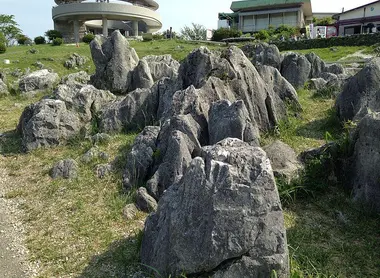 Rustic Japan
Akiyoshidai Quasi-National Park is a huge plateau located at the southwestern point of the island of Honshu. It is one of the most popular tourist spots in rural Yamaguchi Prefecture, both for its beauties on the surface of the earth and for the treasures buried in its soil.
A huge green meadow
The quasi-national park of Akiyoshidai has something of Ireland with its 45 km2 of greenery nestled within a karst plateau. During the Paleolithic era, the area was heavily forested, but with the introduction of agriculture by humans, the trees were cut down, and the ground burned several times, which prevented their regrowth.
The park is now a huge sea of green where grass and susuki plants hug the steep contours of the ground.
It is very visited during the summer season, especially during the fireworks festival organized on its land each year.
During winter, the park is blanketed in snow to the horizon, while on the third Sunday in February, Japan's largest yamayaki ceremony, similar to that in Nara, is held. Nearly 1,500 hectares of land were then ignited, offering an impressive spectacle.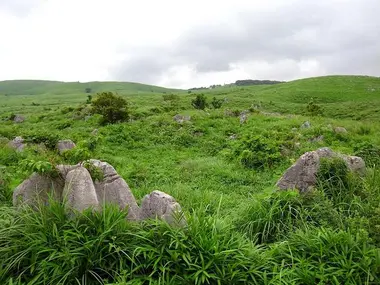 Beppu Benten Pond
The other gem in the park is Beppu Benten Pond. Located in the small town of Mine, this four-meter-deep little waterhole glows a gorgeous cobalt blue color that makes it look like you're seeing through glass.
The beauty of the water is only one of the peculiarities of the place, the other being the temperature of the wave which remains almost constantly at 14 degrees celsius. A popular local legend says that drinking just one glass of this water lengthens your life by a year.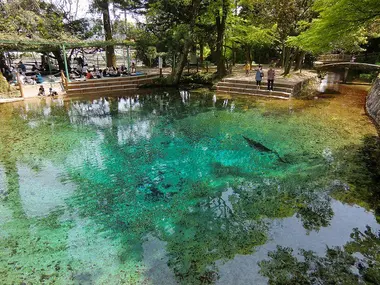 And for fishing lovers, it is possible to catch rainbow trout in the nearby basin.
Akiyoshido cave
A whole world breathes in the basement of the Akiyoshidai plateau with more than 400 caves dug into the earth. A stone's throw from Mine is the most famous of them: the Akiyoshido cave.
Located south of the park, it is the longest in Japan and one of the most extensive in Asia with its 8.79 kilometers of passage. A kilometer of the path is open, allowing strollers to discover a varied landscape made up of rock formations open to the sky, limestone terraces, and huge stalactites.
Not to spoil anything, the temperature is always mild there, offering a pleasant shelter when the summer sun hits the plateau too hard!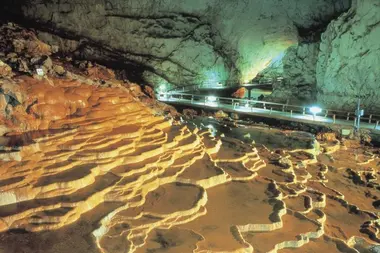 ---
Address, timetable & access
Address

Timetable

Take a JR bus from Yamaguchi station to the Akiyoshido stop (60 min). Ticket price: 1,210 yen.
All the themes of the city