Asuka Shrine Shingu
Asuka Shrine (阿須賀神社) in Shingu, Wakayama Prefecture is an ancient Shinto shrine on the Kumano Kodo Pilgrimage route.
Asuka Shrine (阿須賀神社)
Asuka Shrine in Shingu in Wakayama Prefecture is a small shrine with a long history.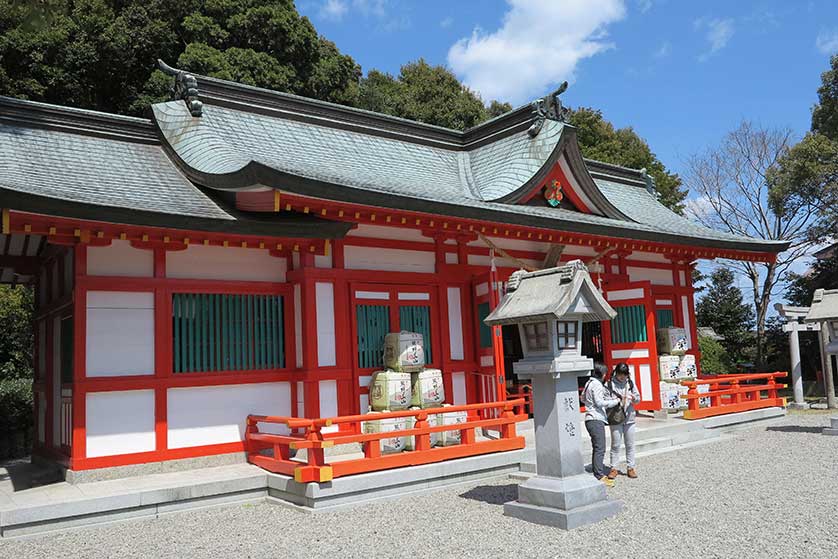 Asuka Shrine, Shingu-shi, Wakayama Prefecture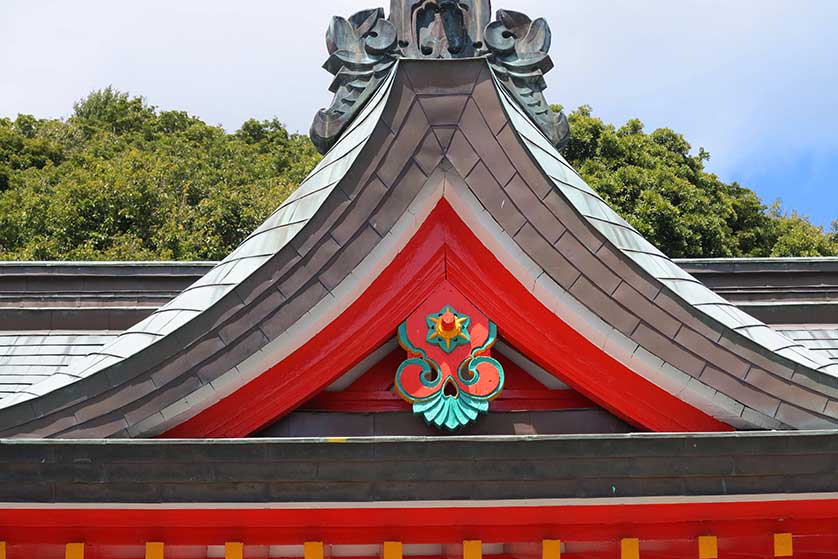 Asuka Shrine, Shingu-shi, Wakayama Prefecture
Asuka Shrine History
Asuka Shrine is said to be the oldest shrine in the Kumano area.
Asuka Shrine is related to the three Kumano Sanzan shrines of the Kumano Kodo pilgrimage: Kumano Hayatama Taisha in Shingu, Kumano Nachi Taisha in Nachi and Kumano Hongu Taisha in Hongu.
A number of Buddhist images called kakebotoke (Buddhist images representing the kami of the shrine) were discovered on Mt. Horai behind the shrine, testifying to the syncretism of the religion followed in the Kumano region for centuries.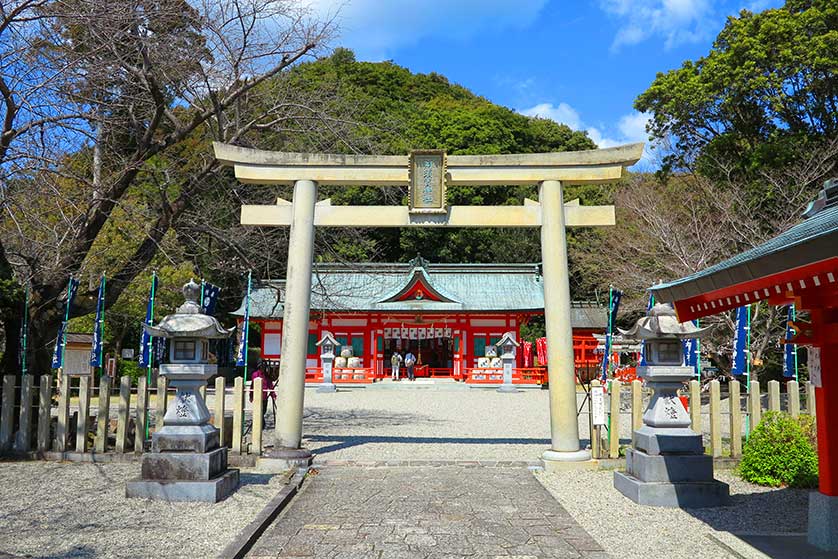 Concrete Torii Gate at Asuka with the mountain in the background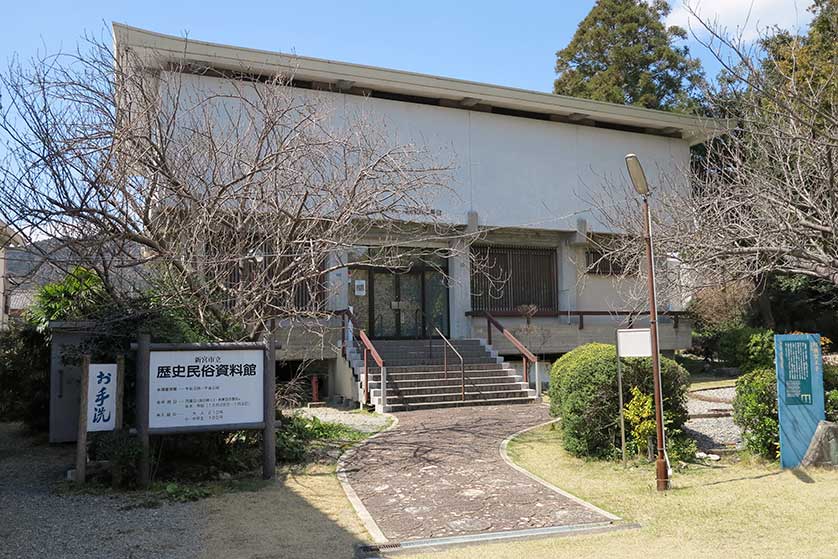 Concrete Treasure House at Asuka Shrine, Shingu, Wakayama
The shrine is entered through a concrete torii gate with another concrete building on your left being the shrine's Treasure House (Shingu Shiritsu Rekishiminzoku Museum), which contains several of the kakebotoke, along with ceramic fragments, ancient copper coins, sacred mirrors, calligraphy scrolls and other exhibits.
Asuka Shrine's main hall or honden is an impressive, squat, vermilion-painted structure with straw barrels of sake stacked neatly outside.
Access
Asuka Shrine1-2-25 AsukaShinguWakayama PrefectureTel: 0735 22 3986
Asuka Shrine is a brisk 10-15 minute walk from Shingu Station on the Kisei Line.
Nearby
Close to Shingu Station is the Chinese-style gate of Jofuku Park. The park and Chinese-style temple and garden behind it are dedicated to the legendary Jofuku (Hsu Fu), who was sent on a mission by a Chinese emperor over 2,000 years ago to find the elixir of eternal life and found his way to Shingu, supposedly. Jofuku was so taken by his surroundings that he decided to settle here and impart the wisdom of his accumulated knowledge of farming, fishing paper-making and weaving techniques from China to the locals.
Jofuku Park contains a statue of the sage, a pond and a memorial stone commemorating the long, largely amicable intercourse of Sino-Japanese relations.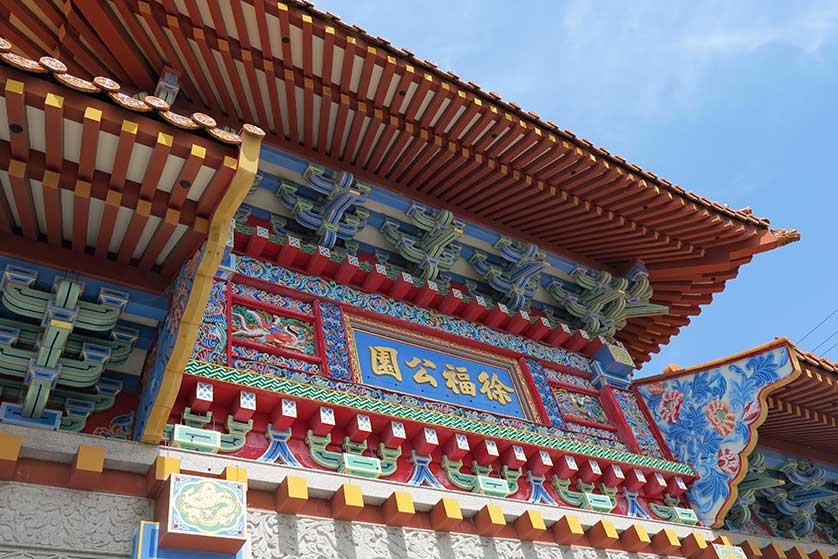 Jofuku Park, Shingu-shi, Wakayama Prefecture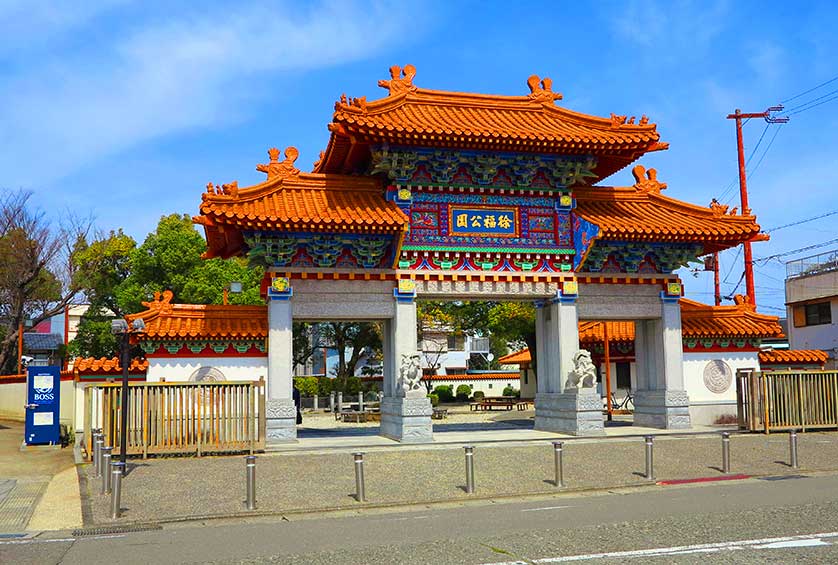 Jofuku Park, Shingu-shi, Wakayama Prefecture

All the themes of the city