Ojika Village
小値賀町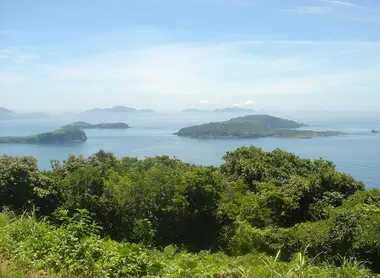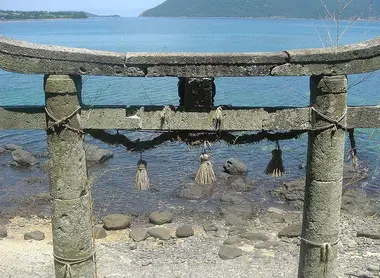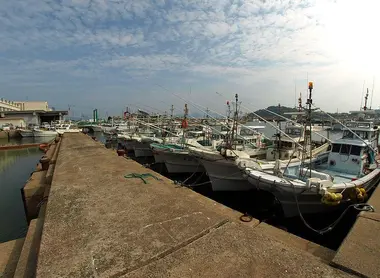 Travel to the Far East
To the north of the Goto archipelago, west of Nagasaki, a chain of 17 small volcanic islands forms the Ojika commune, whose main island bears the same name. Ojika offers a charming getaway to discover a different, wilder Japan, only about 50 kilometers from the shores of Kyushu.
The island of Ojika is not very big: a little more than 25km2 for about 2,600 inhabitants, but it is nevertheless rich in scenery and has several interesting sites to visit.
A rich past
An old fishing port and passage, the island greeted Chinese vessels from the 7th century. In the seventeenth century whaling made it a prosperous place. The island maintained close ties with Lord Hirado of Nagasaki, and was the richest of the Goto Islands. Its relatively flat terrain invites you to go on foot or by bike, through the rice fields or the picturesque villages, or at the edge of its pretty coasts.
Visiting Ojika
Fukuefuki, the old town, is still made up of traditional wooden houses. There is a small company that smokes fish, and a printing plant, Shinkosha, offering workshops where you can print your own business cards yourself. The young owner is part of the fourth generation who managed to keep this family business in this remote corner of Japan. In the town is also the oldest wooden building of the Goto islands, the Mannichido shinto shrine, painted in red.
Read : Gunkanjima, the ghost island
Kojima shrine, founded 1,300 years ago, with a view over the island of Nozaki , is difficult to access but is worth a visit, if only for the panorama. Bandake park, Kuroshima park, Sakai National Park and Akahama National Park, with its famous "Red Beach" and Akadaki cliff, offer beautiful hiking trails and magnificent views. The long beach Kakinohama, west of Ojika, is perfect for swimming. To the north of the island, close to the Hamasaki cape, are the Goryodaki cliffs .
Read also: The 'Hidden Christian' Museum in Nagasaki
A visit to the cultural and historical museum of Ojika, found in a splendid traditional house, allows us to better understand the history of the island and its surroundings and to appreciate its cultural richness.
An unforgettable experience
For an authentic experience in this remote corner of Japan, we recommend sleeping in one of the six traditional old houses (called kominka) that have been renovated and can be rented. Ojika is a timeless place in the far west of Japan, far away and quite difficult to visit as buses are infrequent and English speakers almost non-existent.
To read : Minka, the cottages of Japan
Extending your stay
If you have a little time, we recommend you combine a visit of Ojika with that of the nearby island of Nozaki, 30 minutes away by ferry. In the seventeenth century Japanese Christians settled in Kyushu, and to escape systematic persecution, settled in the Goto islands, Nozaki being one of them, although it's now uninhabited.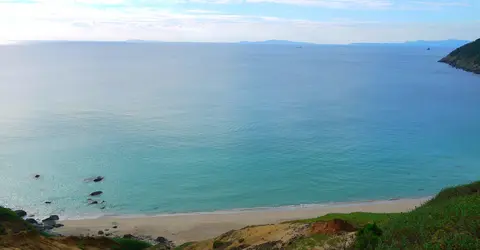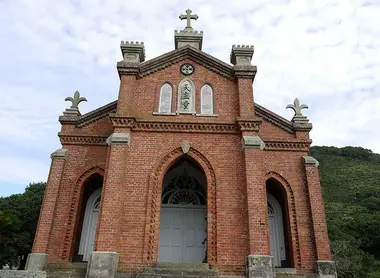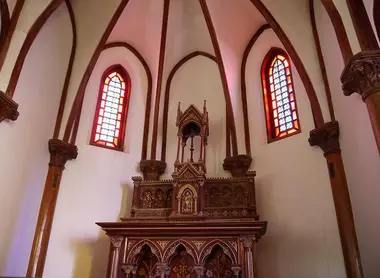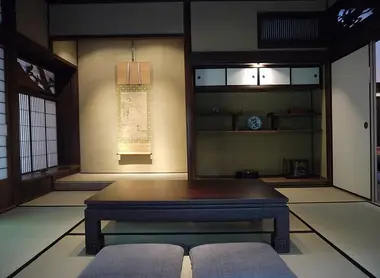 ---
Address, timetable & access
All the themes of the city