Naramachi
ならまち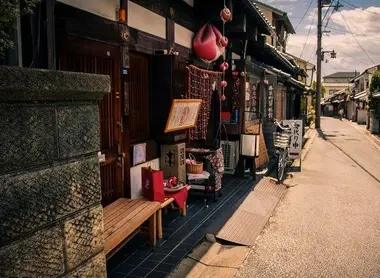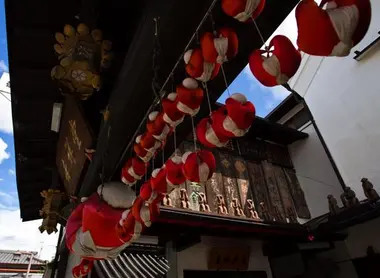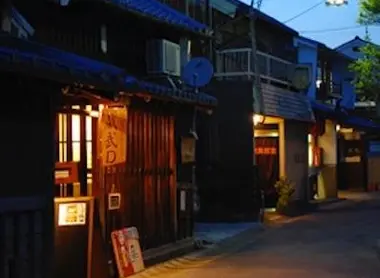 All roads lead to Naramachi
South of Nara-koen and the Sarusawa pond, the picturesque neighborhood of Naramachi is full of small restaurants and traditional machiya.
The narrow houses of the old commercial district of the city stick to each other and have only a timid little storefront. Yet each of them extend back, and may lead to an interior garden, hidden from view.
In addition to shops, boutiques, and restaurants, the district has the modest temple Gangoji, still classified as a World Heritage Site by Unesco. After visiting Kofukuji further north, however, Gangoji is a little disappointing. It serves better as a preface.
A block down is the Shiryokan Museum, which exhibits coins, porcelain and other harmless but interesting objects belonging to the cultural heritage of Nara ... With its hanging red and white monkeys at the entrance, the museum does not fail to attract the eye.
The Machiya Koshi-no-Ie, a traditional home of former traders, reveals, among some touristy things, living rooms at the rear of the house, and at the entrance a shop that has all kinds of souvenirs.
The residence Imanishike Shoin, which dates from the Muromachi period (1338-1573) was built in the style shoin - traditional architectural style - at first glance conceals its treasures, its small building nestled in the gardens. Do not miss the shop next door, one of the oldest, selling sake, Imanishi Seibei Shôten. From the park, the edge of a pond or a temple, all roads lead to ... Naramachi.
All the themes of the city