Sarusawa-ike
猿沢池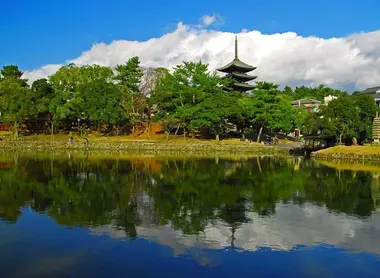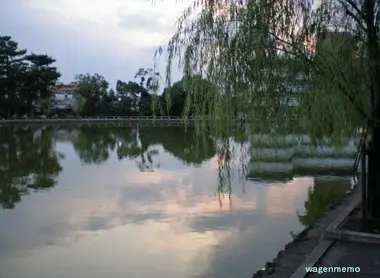 Legendary reflection
To the west of Nara-koen, Sarusawa-ike pond tries to remove the edge of dull gray buildings...
To the south, the Naramachi district reveals itself, but around the water there is only room for pigeons and turtle colonies which have found refuge here and the many photographers who have come to capture the five-story Kofukuji pagoda, which is reflected in the greenish waters, known as one of the eight most beautiful views of Nara .
Some weeping willows embellish the pond, as well as one or two enigmatic stories, like the legends about the lunar halo that, it is said, came to die at the bottom of Sarusawa-ike, or the one about the Uneme servant who, in the eighteenth century, threw herself in after discovering that Emperor loved another. Every year in mid-September, Uneme Matsuri processions pay homage to her, trying to soothe her grief.
By foot or bike, for a picnic after leaving Nara Park, before or after visiting the famous Kofukuji, Sarusawa reveals its charms particularly after nightfall when the lights around its edge illuminate the wake of a turtle or the leaves of the trees that have once again become masters of the place. Mother Nature, have you taken back your rights for a moment?
All the themes of the city