Nara Hotel
奈良ホテル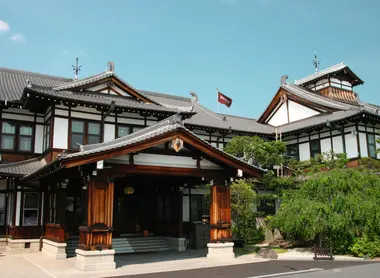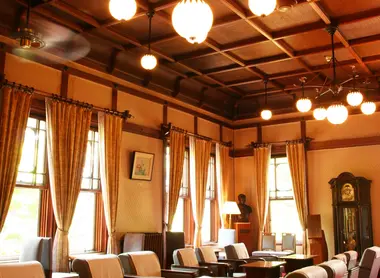 A legendary bar
Not outdated in the Japanese modernity, this establishment, a wooden architectural gem located on the heights of Deer Park, has long been considered one of the finest hotels in the country. Its bar goes to prove it.
"A Happy combination of Japanese palace style and Western style" as the railway guide stated in the 1930s. Since 1909, the impressive entrance hall to the palace elegantly illustrates the architecture typical of the Meiji era (1868-1912).
Wooden floors, stairs and woodwork provide a warm atmosphere. In fiction, the memory of the place is intertwined with that of the arts, sciences and politics, dramas and passions.
Honorable guests have stayed at the Nara Hotel including the Russian composer Sergei Prokofiev, the scientist Albert Einstein who played the piano there, and the elegant Audrey Hepburn, actress and muse of the Givenchy fashion house. Have a drink at the bar, try the house cocktail made ​​with Armagnac and sink into a comfortable armchair to chat or to dream.
---
Address, timetable & access
All the themes of the city