Mount Nantai
男体山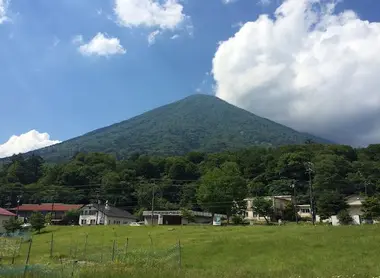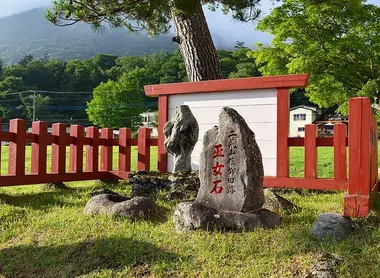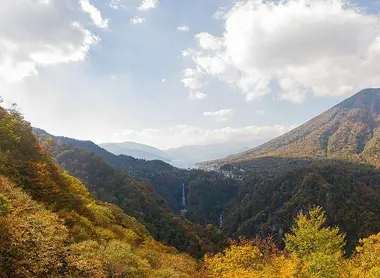 A summit of Nikko
Mount Nantai is located in the middle of the Nikko Mountains, in Tochigi Prefecture. Appeared 23,000 years ago, this stratovolcano, whose last known activity dates back 7,000 years, sits in the background of Lake Chuzenji. It is also a sacred mountain for the two main cults of Japan, Buddhism, and Shintoism.
A central geographical position
Mount Nantai belongs to the Nikkôovolcanic complex, and rises to a height of 2,486 meters, making it the second mountain in the chain after Mount Nikko-Shirane (2,578 meters).
It is located 120 kilometers north of the Tokyo metropolis and about a hundred kilometers from both the Sea of Japan and the Pacific Ocean. The mountain, which belongs to the list of the 100 famous mountains of Japan, also dominates the city of Nikko.
A sacred mountain
Nantai Mountain has had religious significance since ancient times. It was climbed in the 8th century for the first time by the founder of the Rinnô-ji temple, Shôdô Shônin, who likened it to Fudaraku-san, the Kannon bodhisattva of mercy.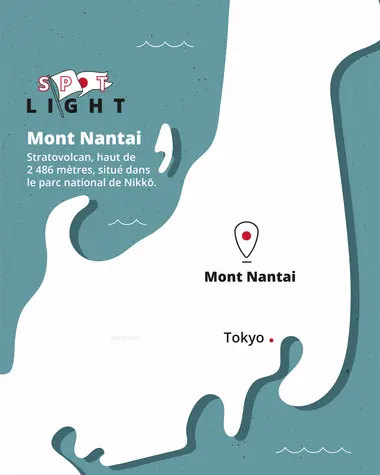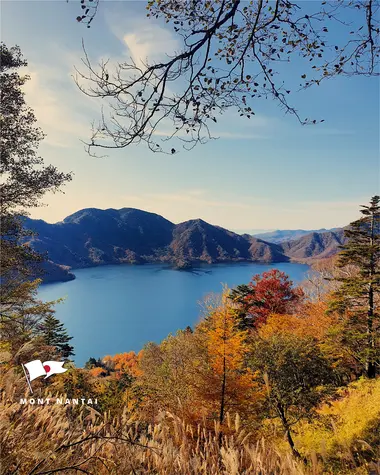 Excavations carried out at the top throughout the last century have unearthed votive offerings dating from the Nara period (710 - 794) to the Edo period (1603 - 1868).
The existence of the Futarasan shrine is intimately linked to that of the mountain. The main building is thus at the foot of the mountain, while an auxiliary sanctuary, the Futurasan-jinja Chûgû Shi is located right in the middle of the southern slope.
At the top of the mountain, an "oku-miya" (or "bottom sanctuary") has also been built.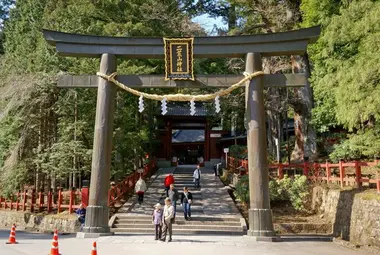 It was this sanctity that led to the prohibition of women on the mountain for nearly 1,000 years. A legend accompanies this ban, it tells how a miko (woman in the service of a Shinto shrine) was turned into stone when she tried to enter the mountain.
Hikes and walks on Mount Nantai
A hiking trail is laid out on the southern slope from Futurasan-jinja ChûgûShi and begins at the torii Tohai-mon, which materializes the sacredness of the place.
9 terminals line the path to the summit, over a distance of 6 kilometers and a drop of 1,200 meters. 35,000 people climb Nantai Mountain each year, a fairly steep route that takes about 4 hours.
The time of the Nantaisan Tohai Kosh festival between July 31 and August 7 particularly attracts hikers, who can then climb it at night, like Mount Fuji, to admire the sunrise at the top.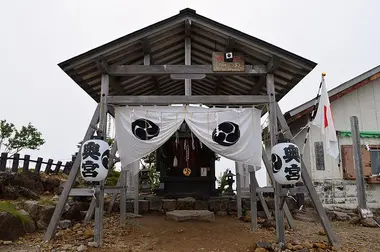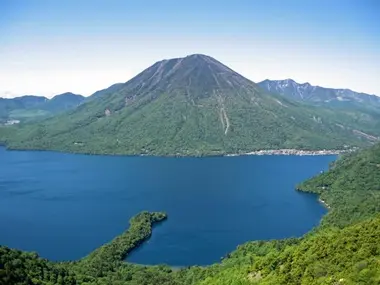 ---
Address, timetable & access
Address

Timetable

From JR Kita-Senju station in Tokyo, take the Nikko-Kinugawa line (2700 yen, $30/25€) to Nikko station (1h50). From there take the Yumoto Onsen bus and get off at the Futarasan-jinjamae stop (50 min).
All the themes of the city