Scuba diving in Okinawa
沖縄のスキューバダイビング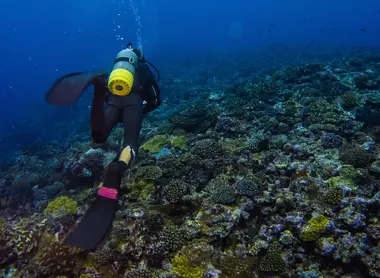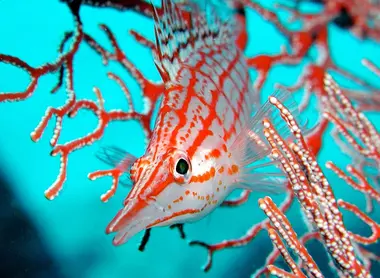 A multicolored paradise
The coastal waters of Okinawa coast are ideal for both fish and divers. You can see an impressive variety of aquatic species, as well as coral reefs.
It's not just the beaches that are beautiful in Okinawa! Once you're in the water the spectacle continues, as divers around the world have discovered. If you want to try diving, this is the perfect opportunity.
See also: Beaches in Japan
Where to go diving in Okinawa
Okinawa Prefecture is not limited to the main island and you will find many diving sites throughout the archipelago. It is great fun to travel from island to island to discover all the wonders that the waters of Okinawa have to offer. Each region has its particularities, its corals, fish and marine animals. A little trick is needed!
You will land at the airport of Naha, the capital, when arriving in Okinawa. You will only have to explore the west coast of the main island to enjoy the diving spots there. In addition to beginner activities, a dive site on the north side of the island, at Kouri Bridge, offers more experienced divers the opportunity to visit a wrecked warship.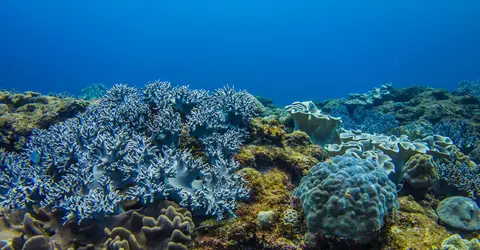 The water is so clear that you will hardly believe it. Less than an hour from Naha by boat, the Kerama Islands are home to almost 250 of the 400 identified coral species in Japan. This is a perfect setting for novices, who can admire a rainbow of corals in shallow waters. It is also a nesting place for sea turtles and a whale breeding site!
To see: Kerama Shoto National Park
The diving sites are in the north of the island, and these are full of big fish, such as hammerhead sharks, manta rays, dogtooth tuna and whale sharks. You can also dive into a cave to observe these specimens, beautifully lit by sunbeams through the water that pierce the cave ceiling.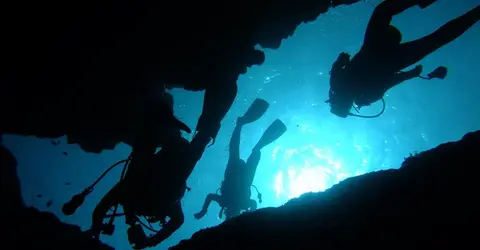 Reserved for experienced divers, the Miyako area also offers exceptional dive sites, mostly made up of vaults and caves . Equip yourself with a waterproof torch and set off to explore the seabed!
To go further: The Miyako Islands
Consisting of many islands each with their own dive sites, the Yaeyama area will allow you to enjoy the diversity of Okinawa waters. From Manta rays to barracudas, to magnificent coral reefs, each dive will offer you new discoveries. Don't miss Ishigaki, the main island of the region.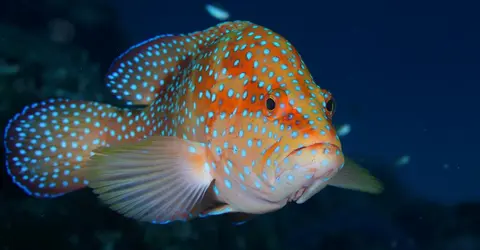 In the far west, Yonaguni Island also offers magnificent sites, including underwater ruins discovered in 1986. White sand and crystal clear ocean, hammerheads and clownfish brooms are waiting for you. Fun for young divers!
Useful information
Even in winter, the water temperature rarely drops below 20°C so you can enjoy diving any time of the year! Remember to wear appropriate clothing and check that the weather conditions are ideal for professionals. You'll find many shops with staff who speak several languages, to ensure the safety of your expedition and to provide you with the appropriate equipment.
A diving session will cost you around 120 US dollars on average, depending on the company and the season. But you can also choose to practice snorkeling, to explore the shallow waters at your own pace before taking off with a professional. Bring a mask, a snorkel and flippers, and of course a lifejacket, and go searching for multicolored fish!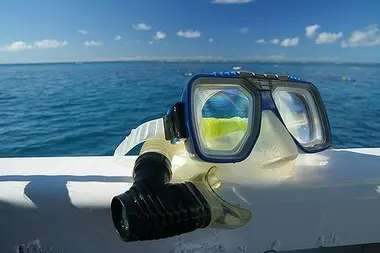 ---
Address, timetable & access
All the themes of the city