Sights in northern Okinawa
沖縄本島北部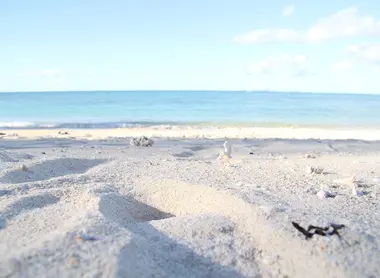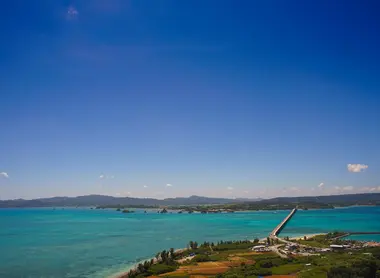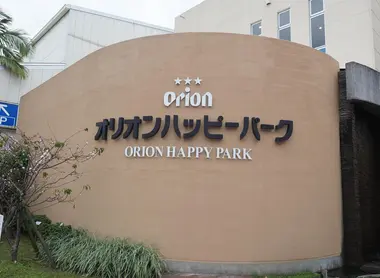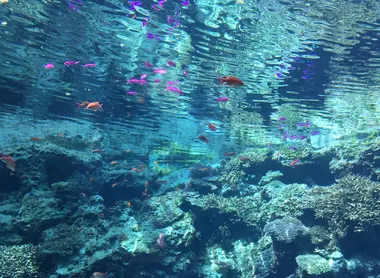 Yanbaru region and its surroundings
Less popular with tourists, discover the northern region of Okinawa: breathtaking landscapes and activities to help you appreciate the local culture.
White sand and emerald sea
Want to get off the beaten path and explore further than the capital of Okinawa, Naha, usually overrun by Japanese tourists? Get behind the wheel of a car and drive two hours to the north, we guarantee you'll enjoy the view.
Kouri Island is accessible via a bridge that overlooks extremely clear waters. Once on site, the Kouri Ocean Tower, an observation tower, allows you to fully appreciate the beauty of the landscape. You can also buy souvenirs, or omiyage, at the shop and recharge after the trip by enjoying one of the local specialties on the terrace with, of course, a stunning sea view.
Read also: Culinary specialties of Okinawa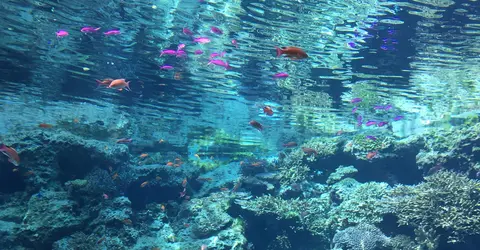 Discover an underwater world
The main attraction of the northern region is undoubtedly Churaumi Aquarium, and this is not by chance. The second largest aquarium in the world, it perfectly showcases the diverse flora and fauna of the surrounding waters on four floors, with huge tanks containing the smallest fish to the largest sharks. An ideal tour for the whole family, you can discover a variety of local species and admire a natural coral reef, as well as play with dolphins and pet starfish.
For more information: Churaumi Aquarium
Kanpai!
Or "Cheers!" in English. It can be very hot in Okinawa, even in the northern regions. Why not enjoy a cold beer at the Orion brewery? You can learn about the process of making the local beer on a guided tour, followed by a well-deserved beer tasting session (or a non-alcoholic drink for the youngest and the drivers) at Orion Happy Park.
Further North
At the edge of the cliffs at the northern tip of the island, you won't just see ocean as far as the eye can see. On a clear day you can see the distant islands of Kagoshima Prefecture. Okinawa isn't totally isolated. Cape Hedo is a must if you want to enjoy beautiful sunrises or simply get lost in the beauty of the surrounding landscape.
See: Japan by car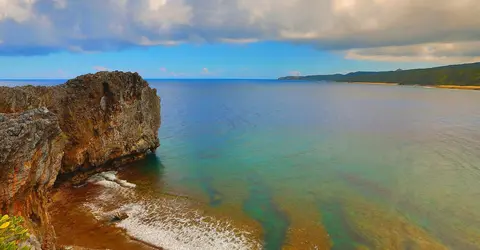 All the themes of the city