Hiking in Nikko
日光のハイキングコース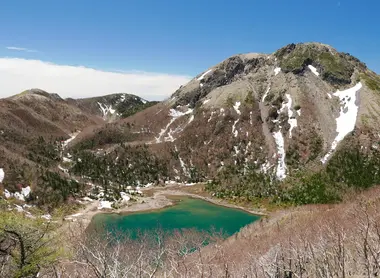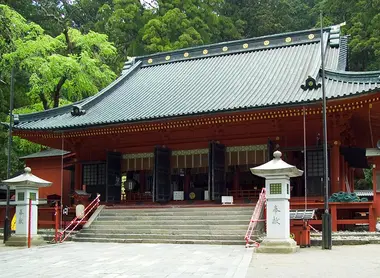 Nikko nickel!
Nikko is the ideal and privileged destination for Tokyoites who want to have a nature weekend. As well as being easy to get to, there are famous historical sites in the heart of the huge national park, even home to impressive volcanoes.
There are many places to stay, of high quality, often with onsen to make your stay a moment of pure happiness.
Mount Nikko Shirane
You might as well tell you right away, you are on an active volcano ! A scorching mountain 2,578 meters high, located on the boundary of Gunma and Tochigi prefectures. To start your walk, take a cable car that will take you up 2,000 meters at once, to Maruyama Kôgen, the starting point of the hiking trails . Don't panic, the first stage is easily accessible for a 45-minute ride even without special equipment. If you want to make matters worse, put on your good mountain shoes, strapped backpack and it will be 5 to 6 hours of walking (there and back) to climb Mount Shirane. Obviously it's more sporty, but at the top, the magnificent panoramic view will make you forget your difficulties, the Shirane volcano at your feet, Maruyama, Lake Chuzenji and even Mount Fuji in the distance on a clear day.
To read: 5 views of Mount Fuji
Be sure to make your votive visit to Futara-san Temple , where the kami of this sacred mount resides, located very close to the cable car station. To revive your sore feet after a long walk, an ashiyu , that is to say a foot bath in a hot spring, is at your disposal. Already, it's better!
Yunoko Lake
Yunoko Lake is nestled in the hollow of the mountains , like a pearl that you discover by surprise, it offers itself to you by enchantment. In one hour and 3 kilometers you can go around it thanks to a very pleasant and easy landscaped path because it is all flat. In summer, the invigorating freshness of the lake does a world of good and in autumn it will be the magnificent glowing and golden colors of the kôyô that delight.
Trout fishing enthusiasts know the area well and many come to tease it in the clear waters of this beautiful lake.
To go further: Autumn in Nikko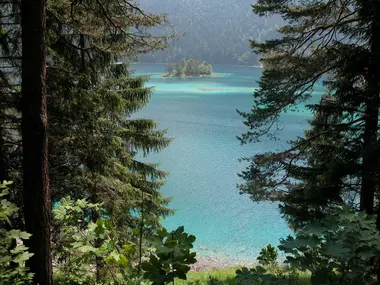 Senjogahara
Change of atmosphere with a walk in the middle of a 400-hectare marsh on a high plateau at an altitude of 1,400 meters . A wooden path winds through calm waters and alpine plants. The 5 km hike can be done in less than 3 hours.
To discover: Oze park and its marsh
This space follows Lake Yunoko, along the Yukawa River by a pleasant path in the forest , from which you will appreciate pretty waterfalls , including Yudaki which falls 70 meters high and 110 meters wide. Very refreshing in summer and so beautiful, like a natural picture that we can contemplate until thirsty!
Take advantage of our activity:
A day of discovery in Nikko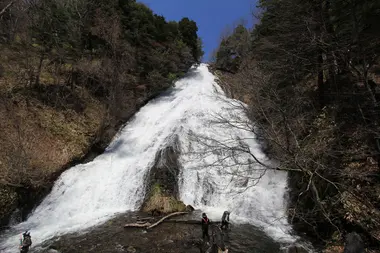 Lake Chuzenji
This large lake measuring 25 kilometers long , very close to Nikko, was created following the eruption of Mount Nantai 20,000 years ago , dominating it with all its power on the north side. South of Lake Chuzenji, nature has remained in its wild state, even if paths crisscross the edges of the lake and offer beautiful walks with a view of the great volcano . The best thing is to hike at the foot of Mount Nantai in the middle of the forest, from Chuzenji onsen to Senjugahama, the 13 kilometers can be covered in just under 5 hours of good walking .
See also: Lake Chuzenji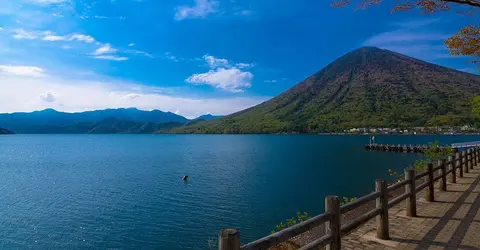 All the themes of the city