Autumn in Nikko
日光の紅葉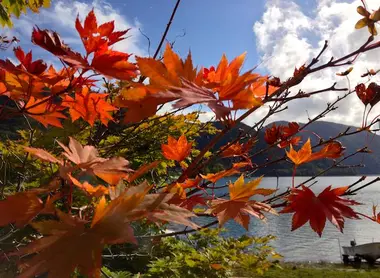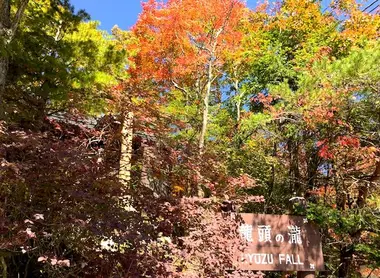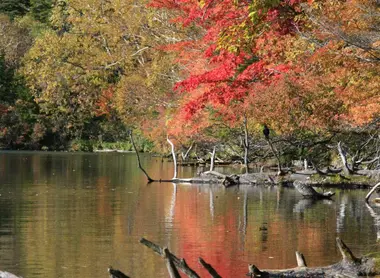 Seasonal colors
The thick forest surrounding the Nikko lends itself perfectly to the contemplation of autumn leaves ... if you know how to find peace.
Between Mount Nantai, the shores of Lake Chuzenji and the wooded banks of the river Daiyagawa, fans of Koyo will tell you that there is more beautiful than the Tokugawa mausoleum in Nikko: the sovereign nature whose fall leaves blush and turn brown from mid to late October.
But beware: Nikko is an extremely touristic site, and it can be difficult to be moved by the fall colors among hundreds of visitors. Our suggestion: do not dwell on Chuzenji Lake and make haste to the peaks that surround it. Mount Hangetsuyama, for example, has a great vantage point , and facing the mountain are the Ryuzu waterfalls, less crowded than the famous Kegon fall.If you are a hiker, the mountain can be quickly reached from Chuzenji Gorge Ryuo (3 km), which will soon lead to the calmer waters of the Kinugawa River. Kinugawa Onsen Spas and Kawaji Onsen make for an (unforgettable) opportunity to enjoy the gold and scarlet leaves while you immerse yourself in a hot spring.
All the themes of the city