Ibaraki Prefecture Guide
Ibaraki guide: read a guide to Ibaraki Prefecture including Ibaraki hotel accommodation, Ibaraki temples, shrines and festivals.
Ibaraki Prefecture 茨城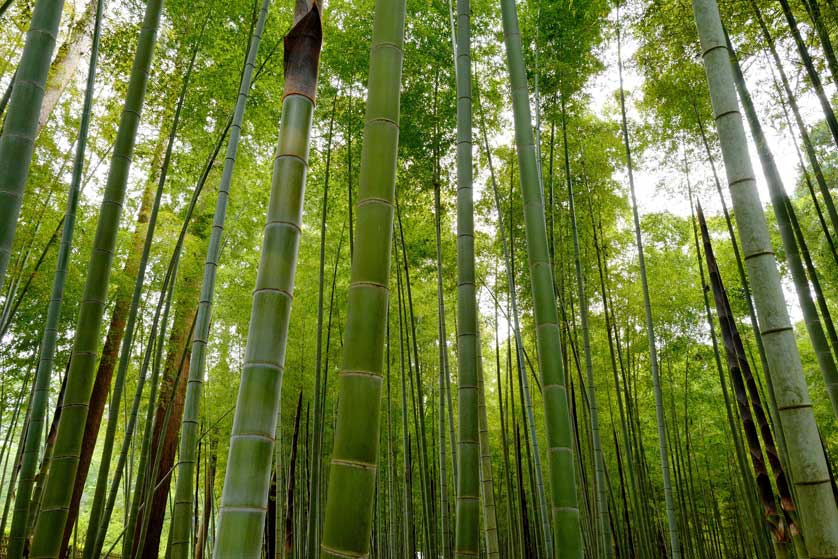 Ibaraki Prefecture is on the Pacific coast about 150 km north east of Tokyo. Ibaraki is a diverse mixture of agriculture, industry, and high-tech R&D. Kairaku-en is one of Japan's top gardens and famous for its plum blossom. Ibaraki has Japan's most famous university in Japan for robotics, Tsukuba University. Ibaraki also has a 60 km-long beach that is a popular hangout for surfers mainly from Tokyo. Mito City is the capital city of Ibaraki Prefecture.
Things to see and do in Ibaraki
Art Tower Mito (ATM) - a spectacular, super modern cultural complex built in Mito City in 1999. Crowned with a spiraling, 100 meter high titanium tower, it includes an art gallery, a church-like Entrance Hall with a massive pipe organ, an acoustically fine-tuned Concert Hall for classical music performances, the ACM Theater, a Contemporary Art Gallery, a Conference Hall, "Centerpoint" Museum Shop, restaurant "Vert et Blancher (11:30 am-3 pm - last order 2.30 pm; 5-10 pm - last order 9 pm)", and a coffee lounge.Performance and exhibition schedule
Ibaraki Ceramic Art Museum - a large modern museum opened in 2000, showcasing both traditional crafts and avant-garde creative arts. Set in the beautiful, sprawling Kasama Geijutsu-no-mori ("Art Forest") Park. Gallery 1: Great Masters of Modern and Contemporary Japanese Ceramic ArtGallery 2: Ceramic Art in Ibaraki
2345 Kasama, Kasama-shi, Ibaraki-ken
9.30 am-5 pm (admission until 4.30 pm)
Closed Mondays and New Year (If Monday falls on a national holiday, the museum is open that day, but closed on the following day.)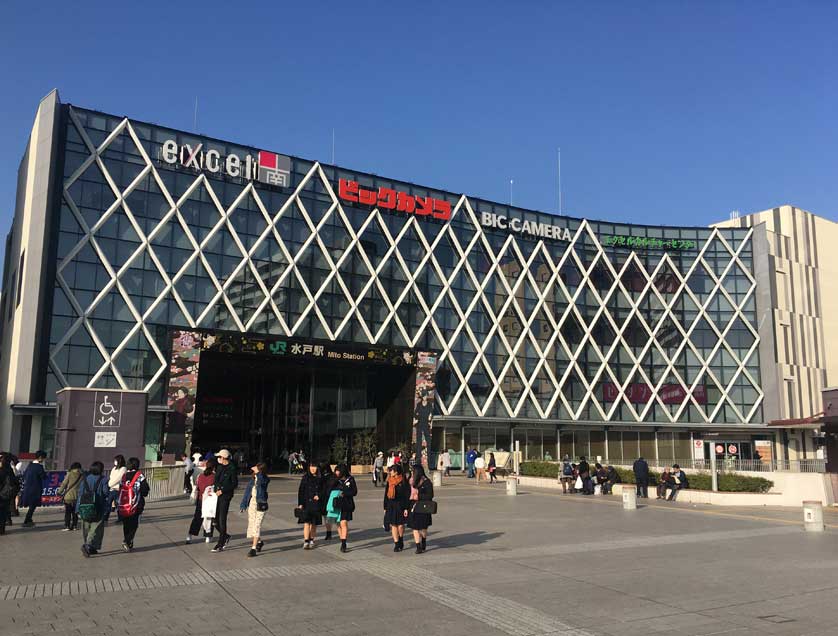 Mito Station, Ibaraki Prefecture
Kasama Nichido Museum of Art - a large art gallery opened in 1972 by the prominent local Hasegawa family. Notable for its Impressionists and Ecole de Paris painters, and for its collection of artist palette paintings.
978-4 Kasama, Kasama-shi, Ibaraki-ken
9.30 am-5 pm (admission until 4:30 pm)
Closed Mondays and New Year (If Monday falls on a national holiday, the museum is open that day, but closed on the following day.)Accessible from JR Tomobe station using the free Kasama City Tour Bus.
Google Map
Kairaku-en Park near Mito for plum blossom in February-March; hiking on Mount Tsukuba.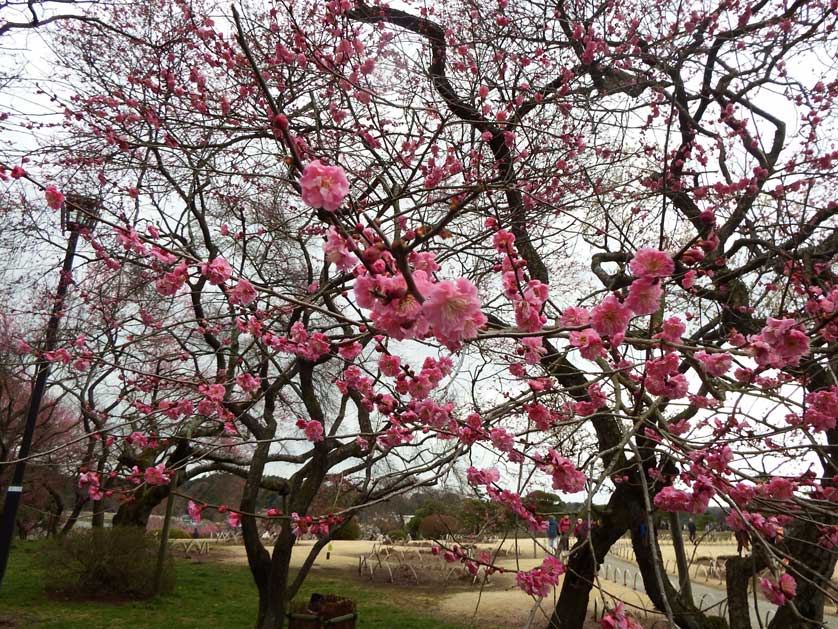 Kairaku-en is famous for its over 3,000 ume (plum) trees, which draw large crowds when they blossom in early spring
Kairaku-en dates back to 1842. The 18-acre strolling gardens are Mito city's biggest attraction and are particularly well known for their plum (ume) blossoms, which bloom in late February to early March. The Mito Ume Matsuri (Mito Plum Festival) is held at this time from February 20 to March 31. Expect very large crowds from Tokyo so come early or stay the night and visit twice.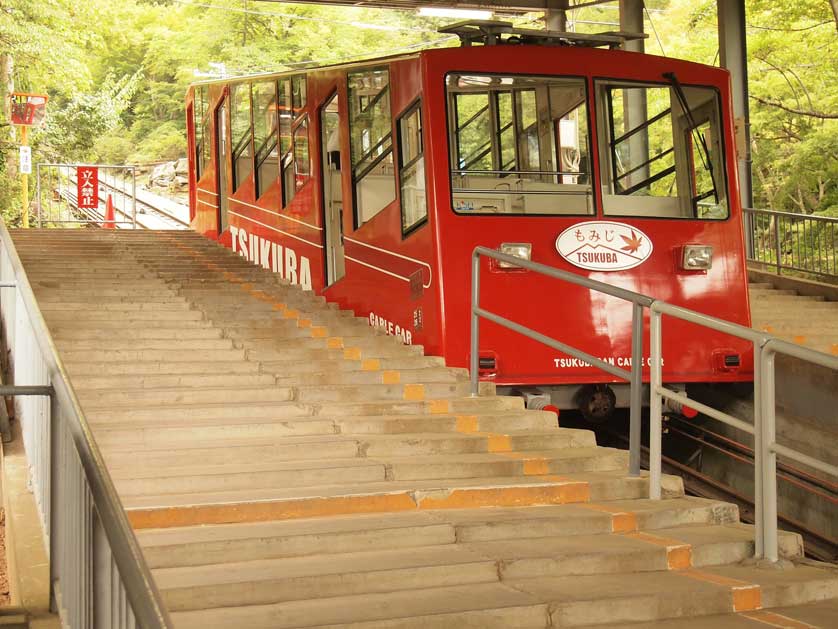 Ride the ropeway to the top of Nantai Peak on Mt Tsukuba, Ibaraki
Tsukuba city is the second largest city in Ibaraki Prefecture after the prefectural capital of Mito and is known for its wide boulevards, spacious parks, excellent dining and prestigious universities and schools.
Planned in the 1960's as an overspill town for Tokyo, the new city attracted a number of research institutes along with Tsukuba University, Tsukuba Gakuin University and Tsukuba International University.
International Schools for the children of the many foreign researchers in Tsukuba include Tsukuba International School and Liberty International School.
The 1985 Expo confirmed Tsukuba's status as Japan's leading hi-tech research and development center. Now Tsukuba is a planned, modern environment just 40 km north from Tokyo.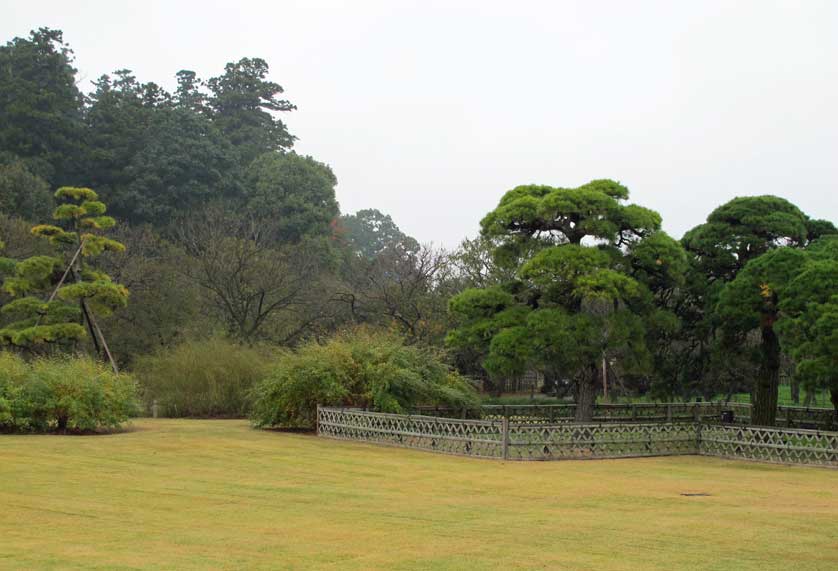 Kairaku-en Garden in Mito is considered one of the top three gardens in Japan
Kashima Jingu, an ancient Shinto shrine near the center of Kashima.
Kashima Stadium - home of the Kashima Antlers.From Tokyo: take the Japan Rail (JR) Sobu Line rapid train from Tokyo to Kashima-jingu Station (approximately 2hours 15 minutes). From Narita Airport: JR Narita Line to Sawara Station and change to the Kashima Line for Kashima-jingu Station. From Kashima Jingu Station take Oarai-Kashima Line (operated by Rinkai Tetsudo Railway) to Kashima Soccer Stadium Station, then a 5-minute walk.
Surfing beaches: From Kita-Ibaraki all the way down the coast - about 130 km - to Choshi in Chiba Prefecture, the west-facing coast of Ibaraki is a surfer's paradise, easily accessible from Tokyo.
The coast offers variety, with waves all year round at the northern end, and reef breaks in certain places. Best overall is Oarai with its strong breaks. Kyochigama is recommended for its long, shallow beach breaks. The beach near the Hirai district of Kashima City is recommended for beginners. The stretch of beach just a little north of Kashima Soccer Stadium is recommended for those with a certain degree of experience.
Gay beach: at Ohtake, in Hokota City.Google Map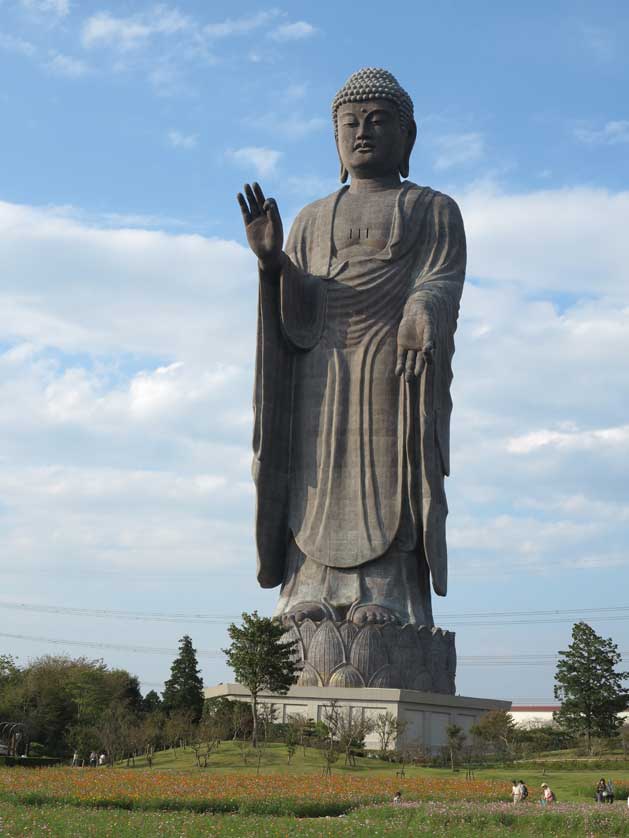 Ushiku Daibutsu, Ibaraki, stands 120m tall
Ushiku Daibutsu, the world's largest Buddhist statue at 120 meters tall is only 30 minutes from Tsukuba and well worth a visit, not only for the impressive bronze statue but also the beautiful flower gardens.
Hitachi Fudoki no Oka about a 40 minute drive from Tsukuba in Ishioka city is an open-air museum exhibiting historical dwellings from the Jomon to Edo periods of Japanese history set in a popular park which draws crowds in the cherry blossom season.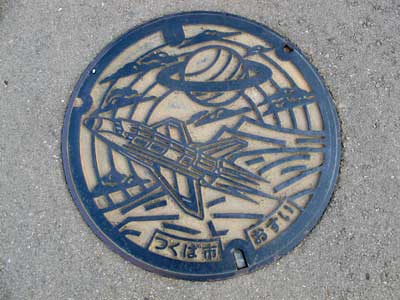 Tsukuba city's manholes show the space and science background of this garden city in northern Japan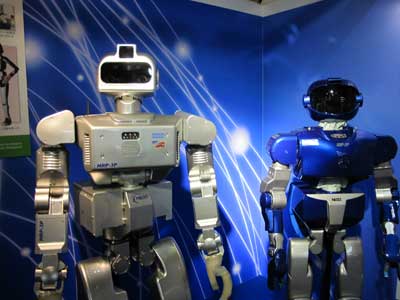 The National Institute of Advanced Industrial Science and Technology (AIST), Tsukuba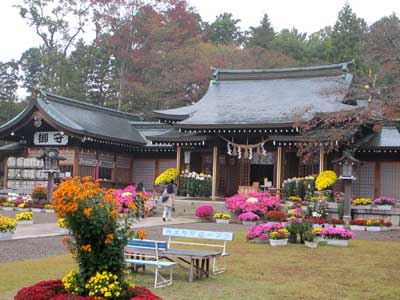 Gokoku Shrine, Mito, Ibaraki Prefecture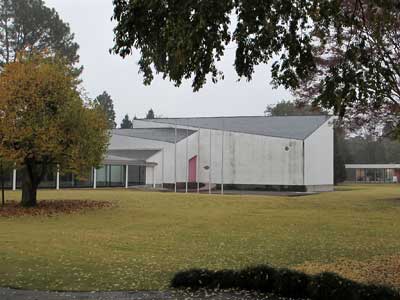 Tokugawa Museum, Mito, Ibaraki Prefecture
Ibaraki Access - Getting To Ibaraki Prefecture
Train
Kashima Jingu
Japan Rail (JR) Sobu Line rapid train from Tokyo
to Kashima-jingu Station (approximately 2 hours, 15 minutes). From Narita Airport take the JR Narita Line to Sawara Station and change to the Kashima Line for Kashima-jingu Station.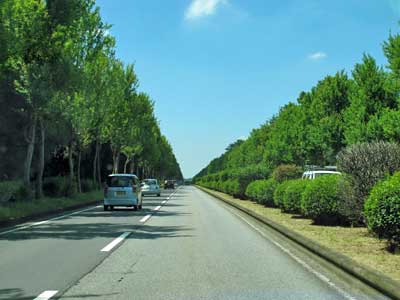 Tsukuba's wide tree-lined roads make traveling by car easy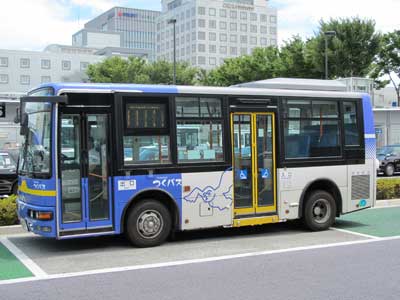 Take a ride on one of Tsukuba's eco-friendly buses
Tsukuba
The Tsukuba Express runs between Tokyo's electronics mecca of Akihabara and Tsukuba (Science City) in Ibaraki Prefecture.
The 58 km route passes through Saitama and Chiba Prefectures and takes 45 minutes compared to 85 minutes previously on the JR Joban Line or the 65 minutes by bus. Many people now commute to work in offices in Tokyo from Tsukuba.
The new line has 20 stations equipped with automated gates with stops in downtown Tokyo at Shin-Okachimachi, Asakusa, Minami-Senju and Kita-Senju. Fares are presently 1,150 yen for the whole journey or 1,100 yen to Kenkyugakuen Station.
Tsukuba's main bus station for buses to Mt. Tsukuba is next to the railway station. Local buses are run by Kanto Tetsudo. Tsuku Bus is a network of six shuttle buses running from the Tsukuba Center and Kenkyugakuen Station to Tsukuba Sanguchi, Tsukuba Madoguchi Center, Teragu, Yoshinuma, Kukizaki Madoguchi Center and Fujimidai.
There are also long-distance highway buses to Tokyo (via Ueno Station to Tokyo Station except on Sundays and National Holidays when the bus is direct to Tokyo Station; 90 minutes), Narita and Haneda airports (both airports about 1 hour, 40 minutes) and Mito. There are overnight buses to Osaka (Dream Go) and Kyoto (Yokappe Go).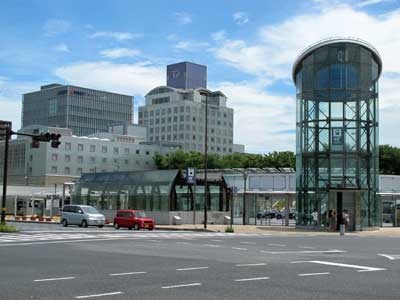 Tsukuba Station is the terminus of the TX Express from Akihabara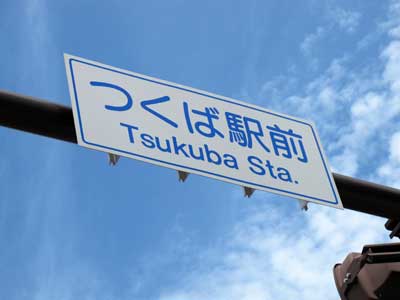 Tsukuba Station is close to Chuo Park and the Convention Center
From Tokyo and Ueno Station take the Joban Line to Mito (1 hour, 5 minutes) on the Super Hitachi express. Local trains take over 2 hours but you don't have to pay the express supplement. During the Mito Plum Festival at Kairakuen, Joban Line trains stop at the temporarily open, one-platform Kairaku-en Station. From Tsukuba take a Kanto Tetsudo bus from outside Tsukuba Station to Tsuchiura (about 30 minutes) and then a train to Mito which is also about 30 minutes by Joban Line Super Hitachi express or an hour by local train.
The Oarai-Kashima Line runs from Mito Station to Kashima Stadium and Kashima Jingu from Mito Station via Oarai and Taiyo.
Mito's Tourist Information Center is located at the south exit of Mito Station on your right.
Bus
JR Tokyo Station (Yaesu South Exit) to Kashima-jingu Station bus terminal on the Joban and Higashi-Kanto expressways (2 hours).
To get to Mito, take a bus from Tsukuba Central to Tsuchiura (about 30 minutes) and then a Joban Line Super Hitachi Express or local train to Mito Station.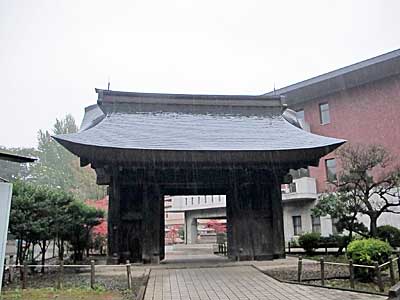 Yakuimon Gate of the former Mito Castle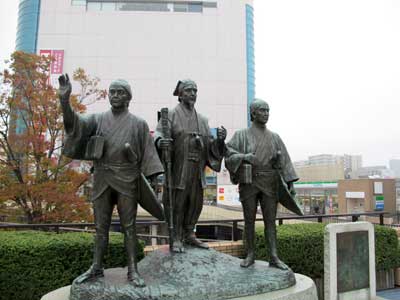 Statues of Mito Komon, Suke-san and Kaku-san outside Mito Station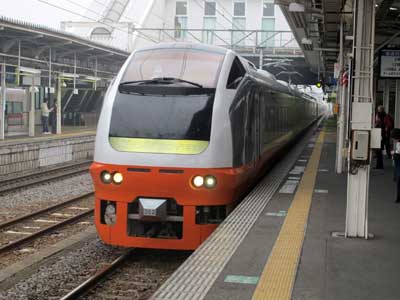 Take a Super Hitachi Express from Ueno Station in Tokyo to Mito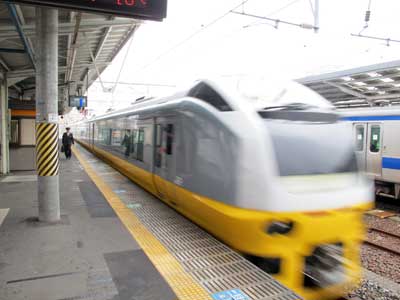 Take a Super Hitachi Express from Ueno Station in Tokyo to Mito
Map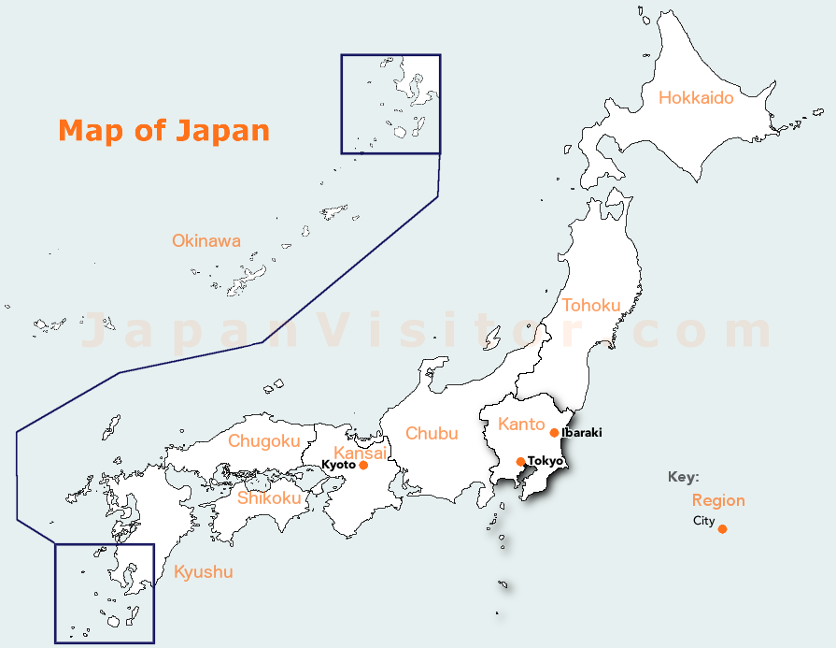 Ibaraki Map
Book Hotel Accommodation in Ibaraki
All the themes of the city