Mito
水戸


Local Time 00:59
Symbol : cloudy_rainy

Temp : 8.7°C

Date : Today

Symbol : sunny_cloudy

Temp : 10°C

Date : Tomorrow

Symbol : sunny

Temp : 11.9°C

Date : Thursday

Symbol : sunny

Temp : 8.3°C

Date : Friday
Mito is the prefectural capital of Ibaraki Prefecture. The city was the power base of the Mito clan during the Edo Period (1603-1867), one of the three main families that dominated Japan during this time. 
Airport

Ibaraki Airport (IBR) - 40 minutes by bus to Mito

 

Train Station

Mito Station :

JR Joban, Mito, Hitachi, Suigun and Tokiwa Lines

The Oarai Kashima Line on the Kashima Rinkai Railway

Districts

Tokiwacho - Kobuntei-House and Kairakuen

Midoricho - Ibaraki Prefectural Museum of History

Gokencho - Art Tower Mito
Mito Travel Guide
Mito, the prefectural capital of Ibaraki Prefecture is 100km north east of Tokyo and has a population of around 264,000 people.
Mito was the power base of the Mito clan during the Edo Period (1603-1867), one of the three main families of the Tokugawa regime that dominated Japan during this time.
Mito is famous for its natto (fermented soy beans) and Ibaraki Prefecture for its production of strawberries and grass turf.
Kairaku-en Garden
Kairaku-en Garden is Mito's main tourist attraction, designed by the ninth feudal lord of Mito, Tokugawa Nariaki (1800-1860). Kairaku-en is considered one of Japan's top three gardens and was created in the 1840's for the enjoyment of the "general public" (meaning at that time the samurai class) not just the lord and his family, thus effectively making Kairaku-en one of Japan's first ever public gardens. The name Kairaku-en translates as a "park that can be enjoyed together" or "a garden for everyone's pleasure."
Regular buses run out to Kairaku-en from bays 4 and 6 outside the south exit of Mito Station.
Kodokan Hall
Kodokan Hall built in 1841 by Nariaki was one of the largest domain schools in Japan, where the sons of prominent samurai were educated in Confucian studies, mathematics, astronomy, medicine and martial arts. Once they had thus acquired some culture, they could then appreciate the relaxation and repose of Kairaku-en.
The two entities Kairaku-en and Kodokan are to be seen as two parts of the whole needed for a full and complete life as a samurai leader and administrator.
Kodokan is surrounded by a white, plastered clay wall and contains over 800 plum trees in its grounds as well as a number of original wooden buildings including the Main Gate, the Main Hall and the Hall of Supreme Good. The last shogun Yoshinobu Tokugawa was placed under house arrest here for a time in 1867,1868 after the Tokugawa regime was overthrown.
The Kodokan is a 15-minute walk from Mito Station uphill past the Mito Keisei Hotel and is opposite the remains of Mito Castle.
Site of Mito Castle
Little remains of Mito Castle, which was badly damaged during the Boshin War (1868-1869), further during the Meiji Period and again damaged during World War II. On the Ote Bridge, dating from the 1930's across the street from Kodokan, are miniature statues of Nariaki and Torifusa Tokugawa and walking east brings you to the Yakuimon Gate in the grounds of Mito Daisan High School, which has survived from the original structures of Mito Castle.
Art Tower Mito
Art Tower Mito (ATM) is a twenty minute walk west from the Kodokan. Art Tower Mito is a spectacular, modern cultural complex built in Mito in 1999. Crowned with a spiraling, 100 meter high titanium tower, ATM includes an art gallery, a church-like Entrance Hall with a massive pipe organ, an acoustically fine-tuned Concert Hall for classical music performances, the ACM Theater, a Contemporary Art Gallery, a Conference Hall, "Centerpoint" Museum Shop, restaurant "Vert et Blancher" (11:30 am-3 pm - last order 2.30 pm; 5-10 pm - last order 9 pm), and a coffee lounge. Art Tower Mito is closed on Mondays and admission is 200 yen. Take a bus bound for Daikumachi Keiyu from bays 4 or 7 from Mito Station and get off at Izumicho 1-chome.
Mito City Museum and Central Library are nearby Art Tower Mito.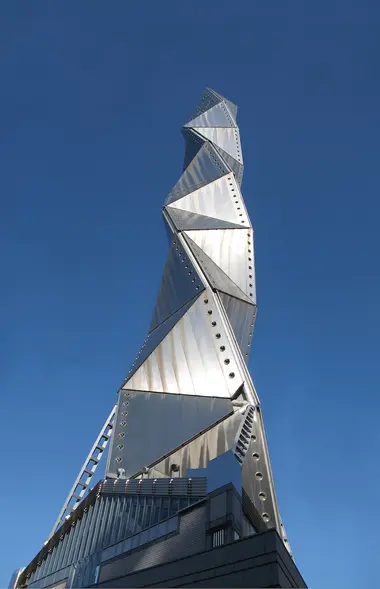 Mito Attractions
Mito City Museum is free to enter and includes exhibitions of the archeology, art, nature and history of Mito. The Mito City Museum is closed on Mondays.
Mito Komon Birthplace (aka Mitsukuni Tokugawa, 1628-1701) is now a Shinto shrine, close to Mito Station. Mito Komon is considered an Edo period gourmet having sampled such exotica as wine and yogurt in his time and was responsible for commissioning an early history of Japan known as Dai Nihonshi.
Toshogu Shrine, also near Mito Station but in the opposite direction, was built in dedication to Ieyasu Tokugawa, the founding father of the Tokugawa dynasty, by Yorifusa Tokugawa, who is also enshrined here. Toshogu is a popular local place for Shichi-go-san festivities in November along with Tokiwa Shrine near Kairaku-en.
Ibaraki Prefectural Museum of History (closed Monday) has large grounds which contain the old Mitsukaido Elementary School built in 1881 as well as other historic buildings relocated to the site. The Hitotsubashi Tokugawa Memorial Hall building displays items related to Yoshinobu Tokugawa, the last shogun.
Gokoku Shrine is a pretty Meiji-era Shinto shrine with its large grounds and walkways and farther up the road the Tokugawa Museum, (closed Monday; admission 1100 yen). The Tokugawa Museum contains priceless heirlooms in three exhibition rooms from the first shogun Tokugawa Ieyasu as well as scrolls, furniture, firearms and lacquerware from the possessions of the following Tokugawa dynasty.
Adjacent to the East Gate of Kairaku-en is the Tokiwa Shrine (Tel: 029 221 0748), another popular place for the Shichi-go-san Festival and dedicated to Nariaki and Mitsukuni Tokugawa. The Giretsukan Museum on the grounds of Tokiwa Shrine has a number of historical exhibits including an original war taiko drum.
Lake Senba is a favorite spot for cherry blossom viewing and its shores include the Kobun teahouse, a cafe, the D51 Steam Locomotive Exhibition and a couple of places to hire bicycles. The Big Fountain spouts from the western side of the lake. Senba Park on the south side of Senba Lake also houses the Museum of Modern Art (Tel: 029 243 5111), with works by European and Japanese artists including Rodin's The Three Shades and pieces by Taikan Yokoyama.
To the south east of Mito city is the Bizenbori irrigation canal built for irrigation and flood prevention by Tadatsugu Ina in the early Edo era and is still in use today. To get to Bizenbori take a bus from bay 3 from Mito Station bound for Honcho keiyu and alight at Honcho 1-chome.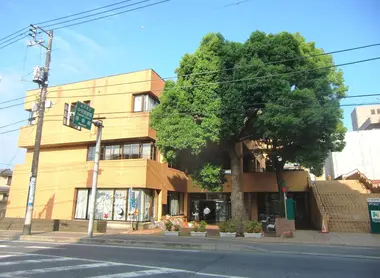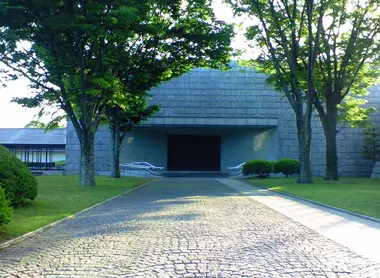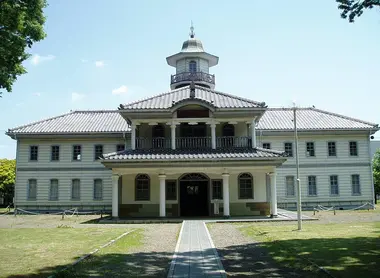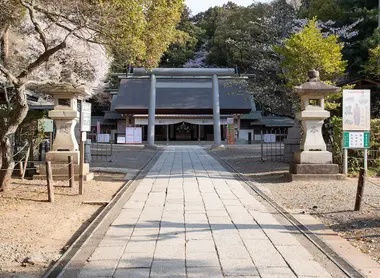 ---
Access - Getting to Mito
From Tokyo and Ueno Station take the Joban Line to Mito Station (1 hour, 5 mins) on the Super Hitachi express. Local trains take over 2 hours but you don't have to pay the express supplement. During the Mito Plum Festival at Kairakuen, Joban Line trains stop at the temporarily open, one-platform Kairaku-en Station. From Tsukuba take a bus from outside Tsukuba Station to Tsuchiura (about 30 minutes) and then a train to Mito which is also about 30 minutes by the Super Hitachi express or an hour by local train.
The Oarai-Kashima Line runs from Mito Station to Kashima Stadium and Kashima Jingu from Mito Station via Oarai and Taiyo.
Mito's Tourist Information Center is located at the south exit of Mito Station on your right.
Getting Around Mito
It's easy to get around Mito by bus or hire a bicycle at the south exit of Mito Station on weekends and public holidays or every day from West Lake Senba Rentals.
---
Travel to Mito with a "East Tohoku Area Pass" Regional Japan Rail Pass
All the themes of the city
Interested by Mito
Discover other cities to explore