Kairaku-en
偕楽園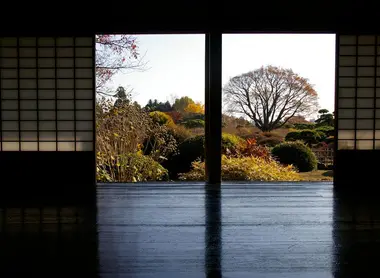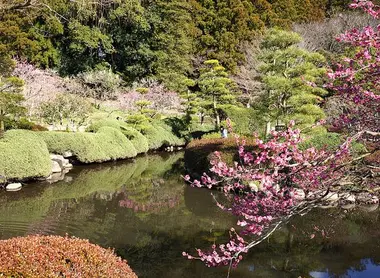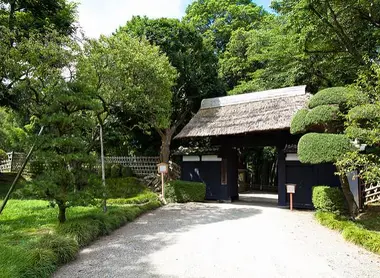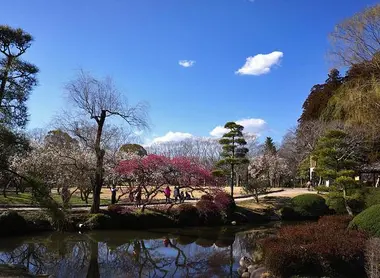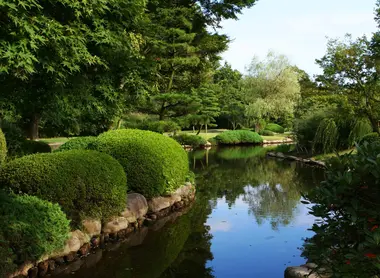 Plum trees by the thousands
One of Japan's three most famous gardens, along with Kenroku-en in Kanazawa and Koraku-en in Okayama, Kairaku-en displays its abundance of flowers in Mito, Ibaraki prefecture, just 1.5 hours from Tokyo.
Kairaku-en Japanese Garden, a kaiyu-style garden, is spread over 13 hectares in Kairakuen Park, which extends over more than 300 hectares. It is the second largest city park in the world, after Central Park in New York.
Kairaku-en is best known for its plum trees. 100 varieties of more than 3,000 plum trees bloom each year from the end of February to the end of March, to incredible effect. A festival is organized each year to celebrate the arrival of spring. But the garden also has cherry trees, azaleas, hagi flowers (lespedeza), nikizaki sakura (cherry blossoms that bloom twice a year) and more. You can admire flowers almost all year round in this garden.
The will of the Lord
Kairaku-en was built in 1842 by Nariaki Tokugawa, the ninth feudal lord of the Mito and the father of the last Shogun Yoshinobu Tokugawa. He brought plums from Edo, ancient Tokyo, to plant them. He had the idea of this garden to share the pleasure of contemplating nature with his people. Hence the name Kairaku-en, literally meaning "garden to enjoy together". At the same time, Nariaki Tokugawa founded a han kodokan school (Edo period feudal school) near his castle, to train elites. They could enjoy the garden to relax. In order to comply with the principle of Lord Nariaki, this garden is always open to all, and entry is free before 9am.
Through yin and yang
To visit Kairaku-en, there are several points of entry. Although higashimon gate is closer to the train station and main parking lot, we recommend that you start with the main entry door, omotemon. From here you'll be able to fully enjoy the spirit of the garden as Nariaki intended, designed according to the Chinese philosophy of yin and yang. When you enter through this door, the path sinks into a forest of bamboo, then Japanese cedar: the darkness of yin. Then, at the senekidai observatory platform, the landscape emerges with the view of Lake Senba, then the huge carpet of plum trees: the clarity of yang. Since its creation, the senekidai has been the place to enjoy go or shogi (Japanese chess) games while enjoying this panorama.
A little further away is a typical house from the Edo period, called Kobuntei. This was the lord's living quarters, with a tea house where he often came for the tea ceremony, or simply to discuss poetry and art with his guests. Today, an association organizes tea ceremony once a month in this tea house. During the plum festival, the ceremony is performed outdoors.
Inspiration to poets
Shiki Masaoka, a grand master of haiku poetry, made a stop at Kairaku-en during a trip in 1889. He wrote of the garden: "The magnificent natural landscape and landscape architecture create harmony, nothing is missing", and left this haiku to posterity:
崖急に (gake kyuu ni)
梅ことごとく (ume kotogotoku)
斜なり    (hasunari)
A steep cliff / plum trees all together / bow
After visiting the garden, you can enjoy Mito's specialties at the Kairakuen Rest House, near the east gate: plums, plum udon and of course natto, a great specialty of Mito, are available in various dishes - even in ice cream!
All the themes of the city