Fukuoka Asian Art Museum
福岡アジア美術館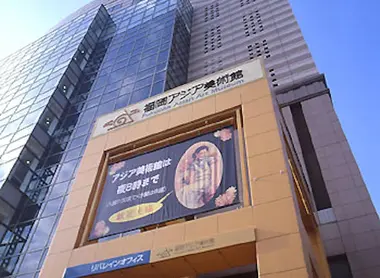 Celebrating Asian Artists
FUKUOKA ASIAN ART MUSEUM IS A RARITY - POSSIBLY THE ONLY MUSEUM TO CONCENTRATE ON ASIAN CONTEMPORARY ART. IT HOUSES AN IMPRESSIVE COLLECTION OF ART FROM NEIGHBORING COUNTRIES (BURMA, INDIA, MALAYSIA...) TOO OFTEN OVERLOOKED.
What's better suited for Fukuoka, the gateway to Asian influences in Japan, than to pay homage to its Asian neighbors? It was through Fukuoka that the Buddhist arts and the Chinese writing system were first introduced to the country, through this region that Korean potters shared their secrets and Japan discovered the art of porcelain. And it's here that the Fukuoka Asian Arts Museum stands today, just a stone's throw from Nakasu Island, between Tenjin and Hakata.
ART IN ASIA
For a small entry fee of 200 yen you can come and admire the 2,700 pieces in the museum's collection (several hundred are permanently on display and the rest are rotated 8 times a year). These include major or more anecdotal pieces of modern and contemporary art (19th-20th century), from 22 countries most often absent from international museums. Take the opportunity to admire Mongolian, Filipino or Myanmar paintings, photos of Singapore, and installations by Cambodian artists. The Chinese artist Fang Lijun is undoubtedly the most famous exhibited at the FAAM, but all the collections are worthy of attention.
Related: Kyushu National Museum
---
Address, timetable & access
All the themes of the city