No No Budou
野の葡萄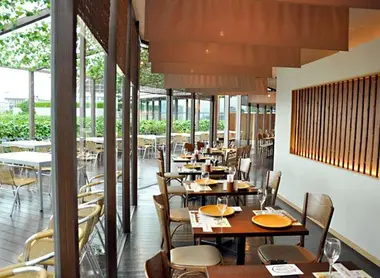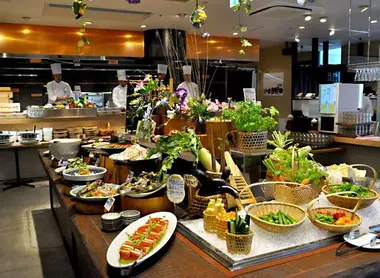 C'est beau, bio et bon
Si mère Nature devait mettre son nez dans les cuisines d'un restaurant, elle choisirait sans doute No No Budou. Un lieu où le culte du bon produit est roi.
With the strange popularity for buffets, you know your in Japan. But in Hiroshima, there is an place you shouldn't forget: No No Budou. This restaurant is definitely not a chain, the food all comes from organic farming, and the products are mostly local. But the one thing that is conventional: the buffet!
Hiroshima is an area with a wide variety of dishes from many backgrounds. At No No Budou, lovers of Asian dishes can find noodles, stir-fried vegetables, curry or tempura, and fried donuts. For the more prone to Western snacking styles, no need to worry. Salads and casseroles are calling your name.  
The restaurant also highlights its juices, teas and coffees. This famous spot for healthy cuisine renews its choice of dishes, about fifty, every day. The only downside, the crowd. During busy times it can be very difficult to find a place to sit, especially if you want to have lunch near a window with a view overlooking the city.
Located on the 7th floor of the Pacela Commercial Complex, No No Budou prohibits smoking, something that non smokers in Japan can really appreciate.  
---
Address, timetable & access
All the themes of the city