J-Café
ジェイカフェ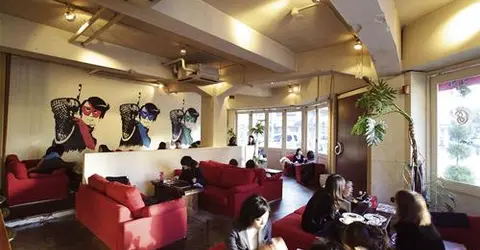 Evening Express'o
Night owls in Hiroshima have found their refuge: J-Café. A comfortable place, nice atmosphere, and quiet charm.
Bricks, wood, sofas and usability. This was the recipe for the success of J-Café. A place to snack, get an afternoon tea or a nice drink. This cozy cafe franchise is also present in Tokyo and Okayama.
Carefully decorated with a recognizable aesthetic, red armchairs and graffiti on the wall. There are certain design elements that change regularly with the seasons or local events.
For the tasting, the house offers all your classic teas, coffee and cocktails. But there are also dishes to fill up on including waffles, pancakes or paninis. The service, very friendly, makes this coffee house a busy address during the late hours of the night.
For the record, the J-Café logo is often mistaken and the front remains mysterious, so many people think they are arriving at an Internet cafe.
---
Address, timetable & access
All the themes of the city