Villa Shugaku-in
修学院離宮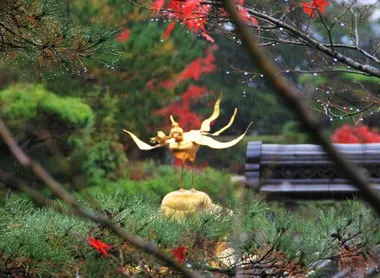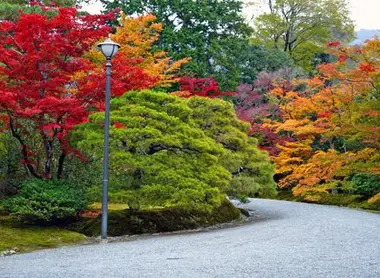 Botanical Symbiosis
On the hills to the east of Kyoto is the discreet Shugaku-in. Built between 1655 and 1659, this imperial villa near the palace city spreads its three levels of gardens in a beautiful setting.
Here, there is no imposing building. Tea houses punctuate this fifty-three hectares of park dedicated to the observation of nature. The remarkable upper garden is a beautiful expression of Shakkei, or "borrowed landscape". By harmonizing their composition with the surrounding nature, the Japanese garden gives rise to an infinite perspective. Human creation and natural setting merge and meet in a magnificent whole.
Access to the villa is done only by reservation at the Imperial agency located near the palace of the same name. A guided tour of about one hour and twenty minutes reveals its secrets. Although the explanations are in Japanese, there are excellent brochures and English audio guides that allows to make the most of the course without having to master the language of Basho. It is good to arrive twenty minutes before the start of the walk to be able to view the film which details the features of the three gardens. Autumn and glowing foliage add to the beauty of the place.
---
Address, timetable & access
All the themes of the city