Isozumi
五十棲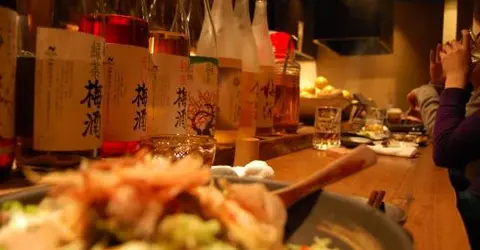 Make yourself feel at home
A big red lantern, a bamboo wall ... The decor of Isozumi (五十 棲) is easily recognized.
The plates of food come one after another. The customers have come to an izakaya (a sort of pub with Japanese-style tapas) like this one to talk, sip a few glasses ...
Behind the counter, the chefs prepare food before your eyes to go perfectly with a Japanese beer or sake. Choose your drink, and for your meal, ask for something between ¥2000 an ¥3000 yen per person: say "Omakassé" and the desired amount, since the menu is written in Japanese. A last word of advice: speak up if there's a food you don't like.
---
Address, timetable & access
All the themes of the city