Masutani
ますたに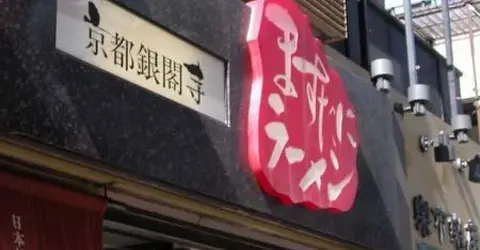 Crowd at the ramen temple
On Imadegawa Street, the colorful red facade of Masutani ramen catches the eye. A bowl of ramen noodles in a hearty broth sure to please! Here, For about six hundred yen, you can enjoy a great bowl of ramen at a very reasonable price!
In the neighborhood, reigns Ginkakuji, the temple of the temples. But the ramen temple is neither far! Masutani, which opened in 1949, is beloved for its excellent value for money, especially amongst students at Kyoto University, just a few steps away.
Ramen is a comfort food consumed by everyone at all times and found at every street corner but this one is special, one must try! However, do expect to wait in line, but the line moves quickly as the turnover is fast so you won't wait too long. Just follow the lead and suck the noodle along with the broth (preferred method of eating ramen) at loud! No worries, you won't be offending anyone there...
---
Address, timetable & access
Address

Phone

+81 (0)75 781 5762.

Timetable

lines 32, 100, Ginkakujimae stop.

Price

Approximately between 600 ($5.25/4.50€) and 1200 yen ($10.50/9€).

Access

open from 10 am to 7 pm every day except Monday.
All the themes of the city