Glover Garden
グラバー園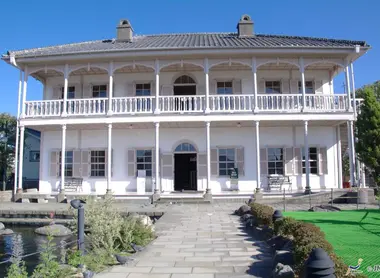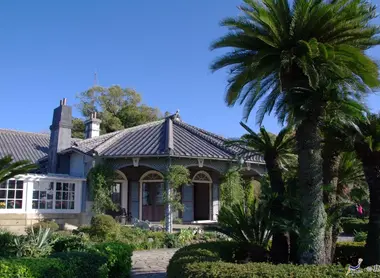 Madame Butterfly <br>
On a hill overlooking the bay of Nagasaki, the symbol of a long history of trade with the West is the setting for a famous opera.
It was after a trip to Nagasaki in 1859 to bring back precious green tea to Europe that Thomas Glover (1838-1911) decided to found his own trading company in Japan. His contribution to the modernization of the country in various fields (railway, naval constructions, coal mines ...) and its proximity to the Meiji government made him a highly respected man.
Now an emblem of Nagasaki, the shadow of the famous Scottish merchant still hangs over the city. 
Glover Garden, located on the hills of Minamiyamate - area formerly reserved for foreigners - is among the most popular attractions for visitors.
Colonial charm
The former Foreign Quarter, which had its heyday during the opening of Japan Trade with the West (in 1854, the signing of the agreement Kanagawa, 14 years before the beginning of the Meiji era), was reconstituted in this park where one can visit, quietly meandering between colonial homes, flower beds, and basins filled with carp.
In addition to the romantic beauty of the place, it offers a breathtaking view across the port of Nagasaki!
It houses the house Glover (1863), the oldest wooden Western building in the Archipelago, but also the residence of the founder of the Kirin brewery, Robert Walker, and a building of the 1896 Mitsubishi firm.
Strangely reminiscent of the decor of the Puccini opera, the Glover home is often called the "Madame Butterfly House." It is not by chance, then, that one discovers in an alley, the statues of the composer and Cio-Cio San, the main character of the opera.
And at the end of the walk (in total about an hour and thirty minutes) in the middle of a street lined with dozens of souvenirs, stands a beautiful bell that tells too of the romantic and turbulent history of Nagasaki: it belongs to the Oura Church , founded in 1864 by French Jesuits of Foreign Missions of Paris.
---
Address, timetable & access
All the themes of the city