Nagoya Port
名古屋港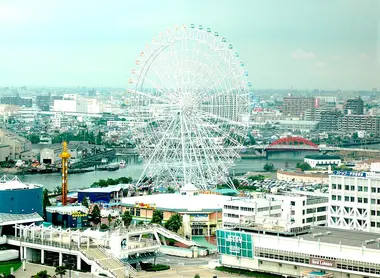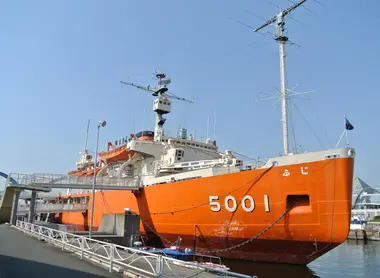 Nagoya's changing shoreline
Nagoya, from industrial port to a place of relaxation for families and travellers. Enjoy the city from Nagoya Port.
Not so long, the port of Nagoya was synonymous with heavy industry and giant container ships. It is where leading car manufacturer Toyota's assembly plants can be found. Today, the place has a new look and a new purpose: leisure and pleasure.
Nagoya's new face
However, it took years for Nagoya Port to change. Today it has become a place of relaxation for families in Nagoya, as well as passing travelers. You will also find a large amusement park there, recognisable by its ferris wheel. Further along, the Garden Wharf gives you access to the nature on the seafront, and is adjacent to the Nagoya Port Public Aquarium.
Getting to know the sea
The Nagoya Port Public Aquarium is one of the largest in Japan and gives you the opportunity to admire many species of the Pacific, in addition to a large exhibition of Antarctic species. The place is particularly famous for its many dolphins that you can watch in shows or during their mealtimes. There is also the opportunity to pet them. The buildings are new, attractive, and modern, and offer a beautiful view of the harbor.
The aquarium is aptly complemented by a maritime museum including exhibits on the historical relationship of Japan with the sea.
Polar exploration
Not far from the Port of Nagoya Public Aquarium, a piece of Japanese history stands quietly in the dock: the retired icebreaker Fuji. This vessel is a celebrity in Japan. In the 60s, it was the first Japanese ship for polar exploration to have led a team in Antarctica. A big step for Japan, which was just getting back on its feet after the war. A film was even dedicated to the icebreaker Fuji. The ship is now permanently docked, and has become a museum of polar exploration.
Finally, in the evening you have the opportunity to visit the restaurants and bars of the pier, all lit up at night. Nagoya Port is at these times a window to a city that has long kept its industrial town image.
---
Address, timetable & access
All the themes of the city