Noboribetsu Onsen
登別温泉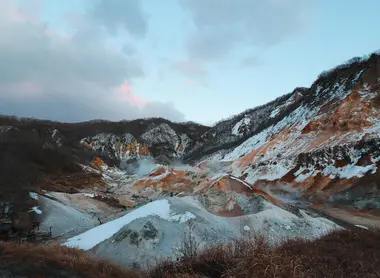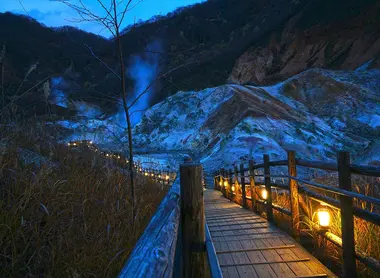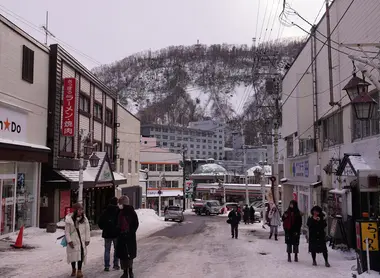 Un paradis thermal aux portes de l'enfer
Noboribetsu Onsen est la station thermale la plus célèbre de l'île septentrionale d'Hokkaido. Située au pied du mont volcanique Hiyori, au sud-ouest de Sapporo, elle attire les visiteurs pour ses bains chauds aux eaux sulfureuses et ses paysages fantastiques.
The valley of hell
It's from Jigokudani, or "hell valley", that the hot spring water here is transported to the nearby thermal establishments. It's a valley that lives up to its name: boiling waters and fumaroles gush forth from the mountainside, bubbling and sulphurous, in an almost lunar landscape. The area can be visited by following the clearly marked trails, and the view is a must-see.
TIP : head out in the late afternoon to return by the path that's lit up at night - fantastic atmosphere guaranteed! 
You can go even deeper into hell by continuing on the walking trail for about twenty minutes until you reach the sulphurous lake of Oyunuma. This lake, which was formed following the eruption of a volcano, has water reaching a temperature approaching 50°C on the surface. Just opposite, the small and rather muddy lake of Oku no Yu, has the same properties.
Noboribetsu Onsen
In the hollow of the valley, the hot spring resort itself is made up of about fifteen hotels and ryokan. It is known for the quality of its waters, which come in eleven types, each having different therapeutic benefits. The establishments all have a large number of baths, both indoor and outdoor, accessible to visitors (for a price) even if they are not guests of the hotel.
There is also a public bath in the center of Sagiriyu town. For the low price of 420 yen you can access its baths (all interior), it's quite small but very pleasant. There is also a sauna.
Among the most famous establishments is the Daiichi Takimotokan Hotel, whose spacious baths house seven different types of spring waters. You can even enjoy a view of the "hell valley" from one of the large indoor baths. A sauna and a steam room add to the relaxation.
In the village, travelers won't be able to miss the statues of demons (oni) that remind visitors of the nearby "hell valley".
It's possible to make a day trip of Noboribetsu Onsen, the area being easily reached by train from both Sapporo and Hakodate, with trains leaving until about 10pm (especially to Sapporo).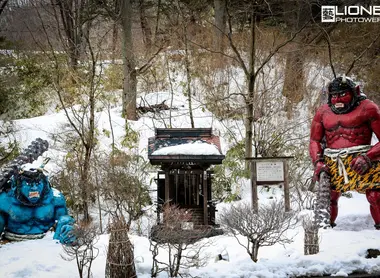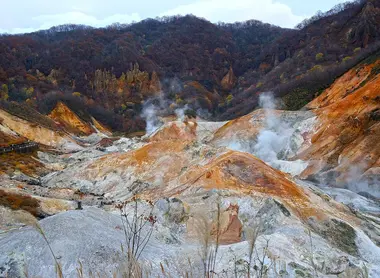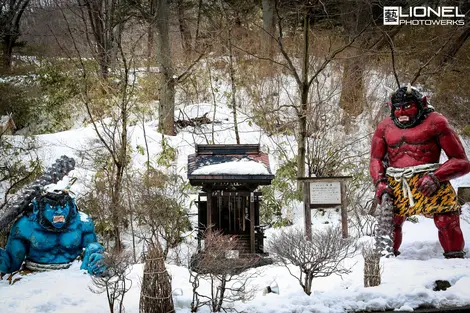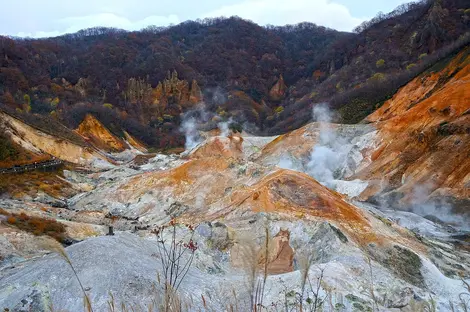 All the themes of the city