Kawazu cherry blossom festival
河津桜祭り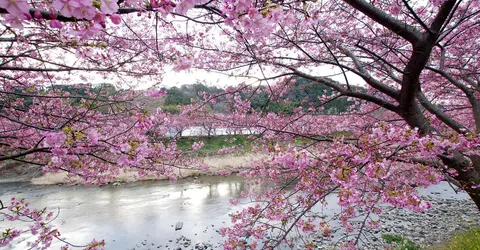 Hanami for a month!
Each year, the small town of Kawazu in Shizuoka Prefecture takes advantage of the cherry blossoms to pay tribute to the region's tree, the Kawazu Zakura. Discover one of the most famous festivals of the Izu Peninsula.
Kawazu-zakura, an unusual blossom
Discovered along the Kawazu River in the 1950s, the Kawazu-zakura is a particular variety of cherry blossom. With its large petals and bright pink tones, this blossom is hard to miss.
But it is especially its flowering that makes it stand out from the rest. Lasting one month, the flowering time is surprisingly long, and begins in February, unlike other cherry trees that usually bloom from mid-March, and for a much shorter period of time.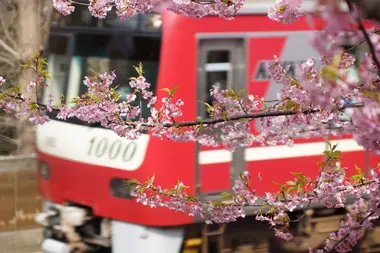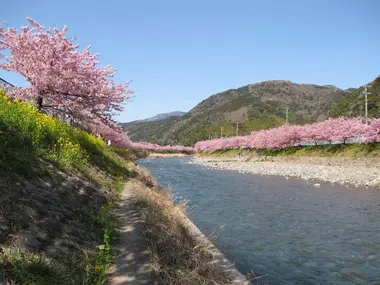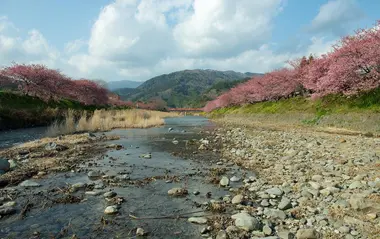 The city of Kawazu is very proud of its cherry trees' unusual flowering pattern.
It proclaimed the Kawazu-zakura the "tree of the city" in 1975, and planted several thousand of the cherry trees on its river banks to mark the occasion.
Since the 1980s, an annual festival has even been organized in honor of the cherry trees. Today, one million visitors come to admire the blossoms each spring - with nearly 8,000 trees along the water's edge, it's quite a sight.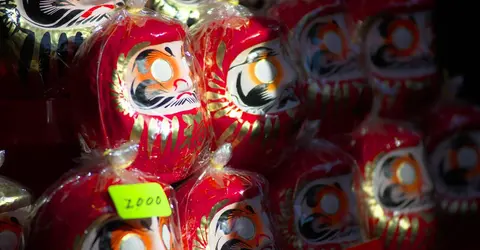 A festival in the heart of the Japanese countryside
From February 10 to March 10, the banks of the Kawazu River are adorned with pink.
It's a nice contrast with the surrounding rapeseed that can be seen every day for more than four kilometers!
For the festival, the city always has big plans. Light displays are set up each evening from 18:00 to 21:00 to illuminate the trees, and food stands and stalls selling cherry blossom charms will allow you to discover local crafts.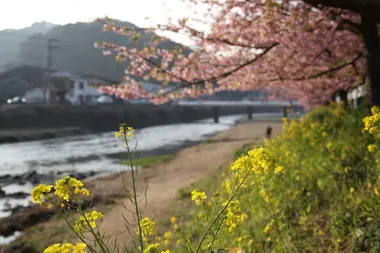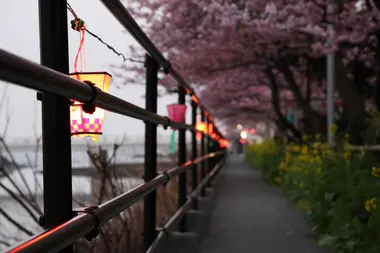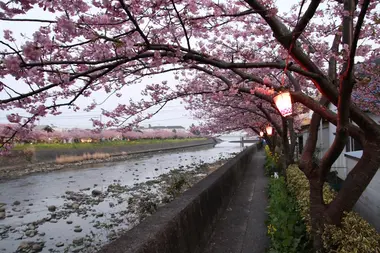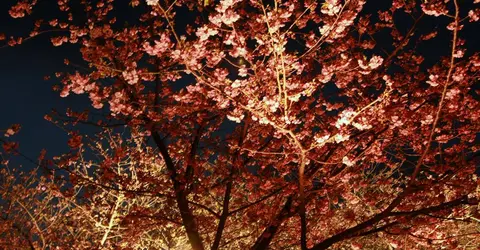 For those who have a green thumb, know that it's also possible to buy Kawazu-zakura seeds! In case you want to try adding a Japanese touch to your own garden... 
Finally, the festival is a good way to discover the region.
To discover: The Izu Peninsula
The city of Kawazu is very popular with the Japanese for its bucolic and natural setting. It particularly inspired the Nobel Prize winner Yasunari Kawabata for his book "The Izu Dancer" (Izu no Odoriko) which portrays the life of a young artist lost in the plains of the peninsula.
With its mountains and waterfalls, Kawazu will appeal to both hiking and photography enthusiasts alike.
Note that the city ​​is also very famous for its onsen! So why not take advantage of the hot springs between your strolls under the cherry trees?
To read: Shuzenji, the hidden onsen of Izu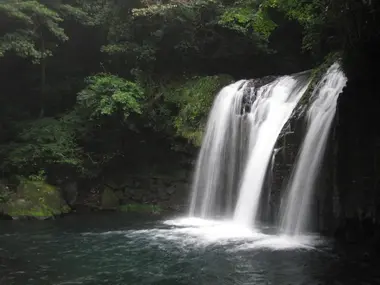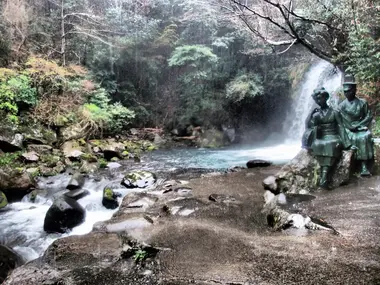 All the themes of the city