Ando Museum
安藤美術館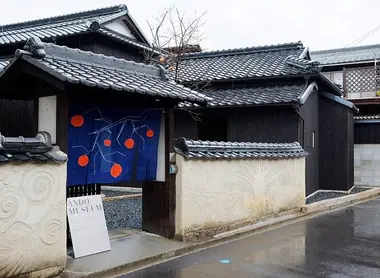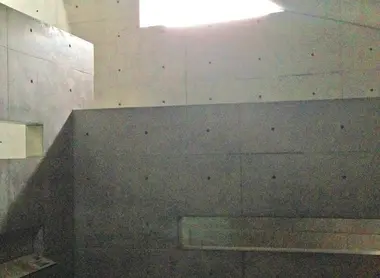 Roi de Naoshima
Presque tous les musées de Naoshima ont été dessinés par Tadao Andô. Il ne lui manquait donc plus qu'un musée consacré à son univers personnel pour compléter ce tableau !
Opened in March 2013, to mark the occasion of the second Setouchi Triennial, this museum is devoted to the most famous contemporary architect in Japan. His creations are indeed unforgettable: in Tokyo with the museum 21_21 Design Sight, in Kobe with 4x4 House, or in Osaka with the Church of the Light.
Born in 1941 in Osaka in a poor neighborhood, Tadao Ando had a rather unusual career path, which has only increased sympathy for him from fellow Japanese. A solitary child, he taught himself architecture while leading a parallel professional boxing career. The earnings from this enabled him to travel and explore Europe, where he could visit the creations of the renowned architect Le Corbusier, who he admires deeply.
No less than four of the five museums on Naoshima were designed by Ando, and in fact, rather fittingly, he himself designed the museum dedicated to his work: the Ando Museum.
Concrete-covered
Located on the northeast coast of the island in Honmura, the Ando museum is inspired by the Art House Project. From the outside, it looks like a simple traditional Japanese house. But this little museum houses the art of Ando: drawings, sketches, and maps retracing the career of the architect and the history of the island. The interior of the museum is cleverly fashioned using his favorite material, concrete.
---
Address, timetable & access
All the themes of the city