Tour of the Higashiyama Teramachi Temples
東山寺町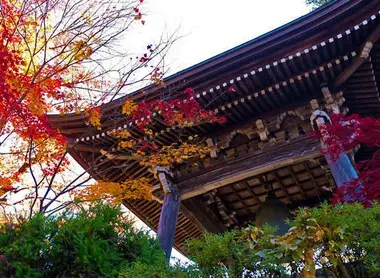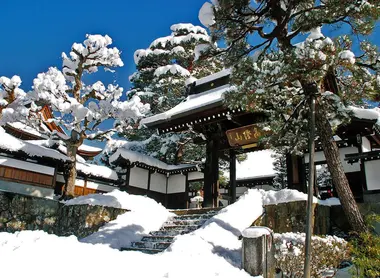 Quiet and meditative stroll <br>
The walk from Higashiyama Teramachi to Takayama looks just like a miniature city tour of Kyoto. To the delight of visitors, temples and shrines are plentiful.
Need a break? A breather during your trip? Take the time for a stroll around the hill north of Takayama. You will surely get lost along the paths of Higashiyama Teramachi, but it doesn't matter since these routes hide many treasures. Thirteen temples and five shrines spread out from Shiroyama Park .
The full walk lasts about two hours, but the tranquility of this wooded area invites visitors to slow down the pace. Among the places of worship, many were built by the Kanamori clan. The famous family at the head of the city during the sixteenth century. And logically, Higashiyama Teramachi is home to the family temple, Unryuuji.
The most popular shrine nestles among cedars and is called Nishikiyamajinja. The closest to Shiroyama Park, it is characterized by steep stone steps.
This heritage district was constructed under the impetus of the Kanamori lords who wanted to imitate Kyoto with its castle and temples by the dozen.
All the themes of the city