Nihon Minka-en
Nihon Minka-en | Japan Open Air Folk House Museum - read a guide to the Nihon Minka-en - an open-air museum with a collection of historic houses.
Nihon Minka-en 日本民家園
Caroline Klein

© Nihon Minka-en
Nihon Minka-en is an Open Air Folk House Museum, on a train line out of Tokyo towards Kawasaki. This might sound like an unprepossessing setting, but in fact it is a charming park nestled into the hills, containing about 25 old Japanese folk houses from 15 prefectures, that have been collected from all around Japan.
Exhibits
The park covers the 17th to the 19th century and gives a wonderful insight into the lives of the people who lived and worked in these traditional buildings.
The buildings are old houses, farm buildings and merchant houses, many of which have been designated as "important cultural properties" by the government. In order to preserve them, they have been brought from different regions of Japan, and re-constructed in the park.
If you don't have the chance to travel much outside Tokyo or other big cities, this is a valuable chance to see different regional styles - a number of the buildings have thatched roofs, which is hardly standard in Tokyo! You also have the opportunity to visit buildings with steep pitched roofs from districts that see a lot of snow, a water wheel, a samurai's residential gate, and a kabuki stage that came from a small fishing village.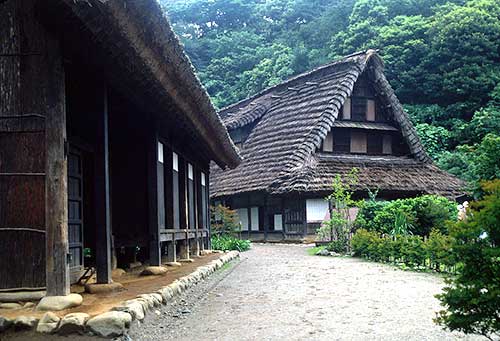 Nihon Minka-en (Japan Open Air Folk House Museum)
Of particular interest is the fact that most of these buildings are open to visitors, so not only can you see the external architecture, but you can also experience the inside - many have simple mud floors and open hearths in the kitchen, some have old tools or machinery that would have been used, or displays that explain more about the house.
Finally, there is a special exhibition hall, which covers architectural topics, how the old houses were designed or built, what they were used for and other special topics.
There are also seasonal events such as festivals, craft workshops, folk story-telling and plays happening throughout the year. What's more, the park is an oasis of calm not far from Tokyo, and it is particularly beautiful to follow its gentle pathways during cherry blossom season and in autumn when the leaves turn.
There is an English pamphlet and English signs, so this is a fairly foreigner-friendly place to visit (once you have found your way from the station!) You can even book a tour in English if you give them two weeks notice (see the website below).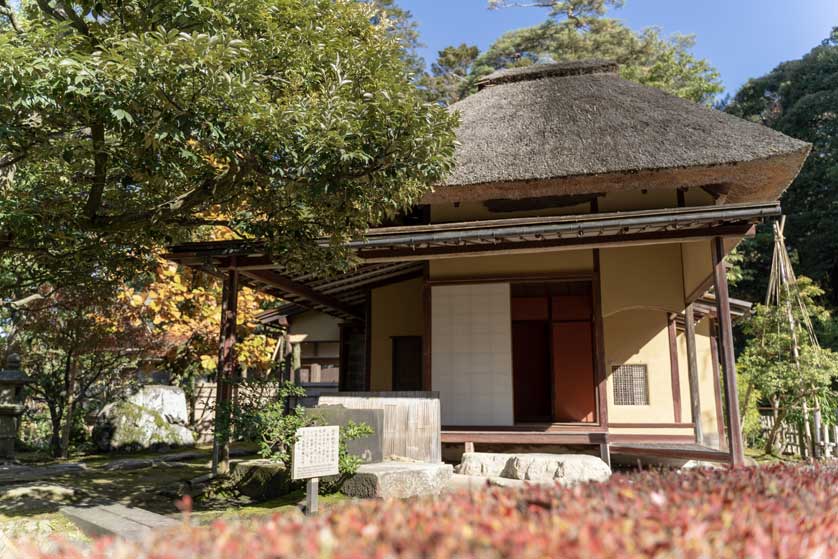 Nihon Minka-en (Japan Open Air Folk House Museum)

Access - how to get to Nihon Minka-en Japan Open Air Folk House Museum
The open air museum is a 13 minute walk from Mukougaoka-yuen Station (Odakyu Line) from Shinjuku Station or a 25 minute walk from Noborito Station (JR Nanbu Line)
Opening hours: 9:30 am to 4 pm ; closed on Mondays (except national holidays) and days following national holidays (except weekends); closed 28 Dec - 4 Jan
Admission: 500 yen adults; 300 yen high school and college students; free under 15 and over 65 years old
Nihon Minka-en (www.nihonminkaen.jp)
Tama-ku, Masugata 7-1-1Kawasaki 214-0032Tel: 044 922 2181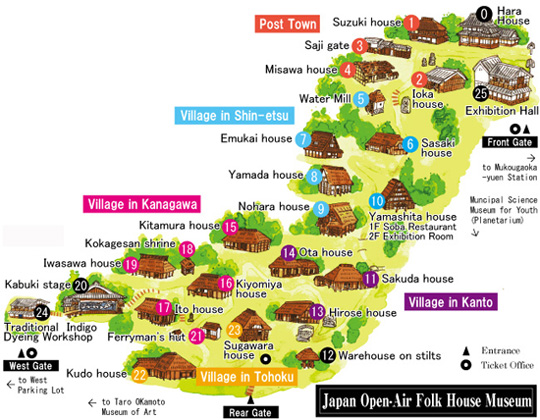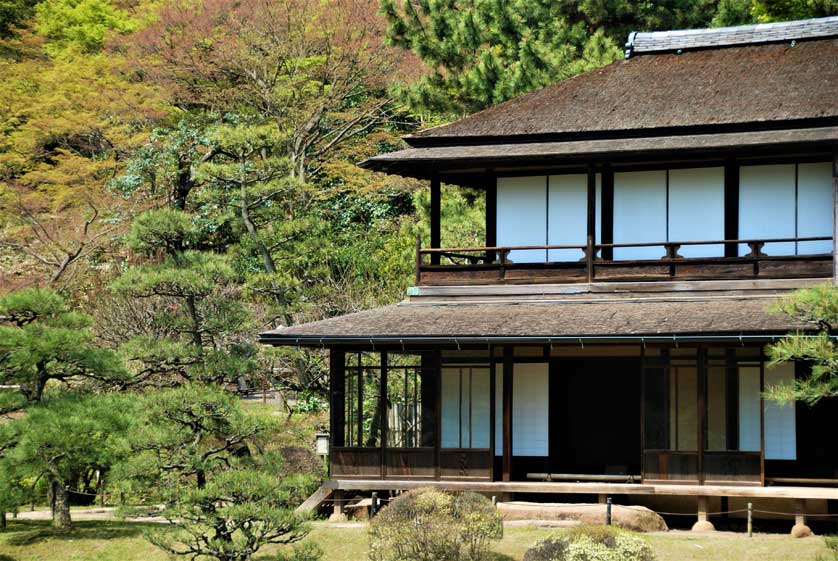 Nihon Minka-en (Japan Open Air Folk House Museum)

Book Hotel Accommodation in Japan Here
All the themes of the city