Nikolai-do Holy Resurrection Church
Read a guide to the Orthodox Holy Resurrection Cathedral in Ochanomizu, Tokyo known as the Nikolai-do.
Places of Worship: Holy Resurrection Cathedral, Nikolai-do ニコライ堂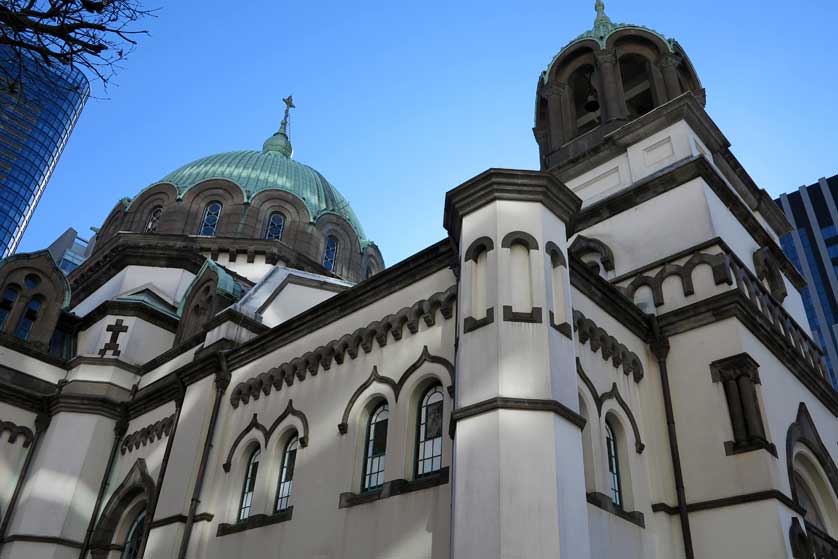 Holy Resurrection Cathedral (ニコライ堂), Tokyo
The Holy Resurrection Cathedral - usually known as Nikolai-do, in the Kanda area of Tokyo - is the major cathedral of the Japanese Orthodox Church.
History
The present church dates from 1929 as the previous building (first built in 1891) was partially destroyed by the tremors and a later fire in the Great Kanto Earthquake of 1923.
The present Byzantine-style building with its characteristic green onion domes was designed by the Japanese architect Shinito Okada.
The cathedral is commonly known as Nikolai-do after Saint Nicholas of Japan, the Russian-born Ivan Dimitrovich Kasatkin (1836-1912), who came to Hakodate in Hokkaido in 1860 and spent the rest of his life, including the Russo-Japanese War (1904-1905) spreading Orthodox Christianity in Japan and raising funds for the cathedral.
Saint Nicholas is buried in Yanaka Cemetery.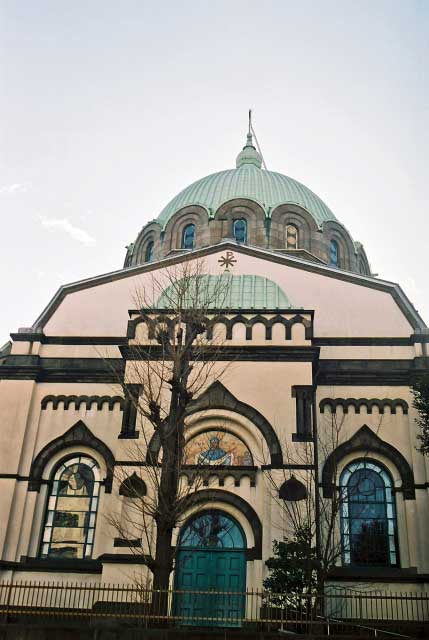 Nikolai-do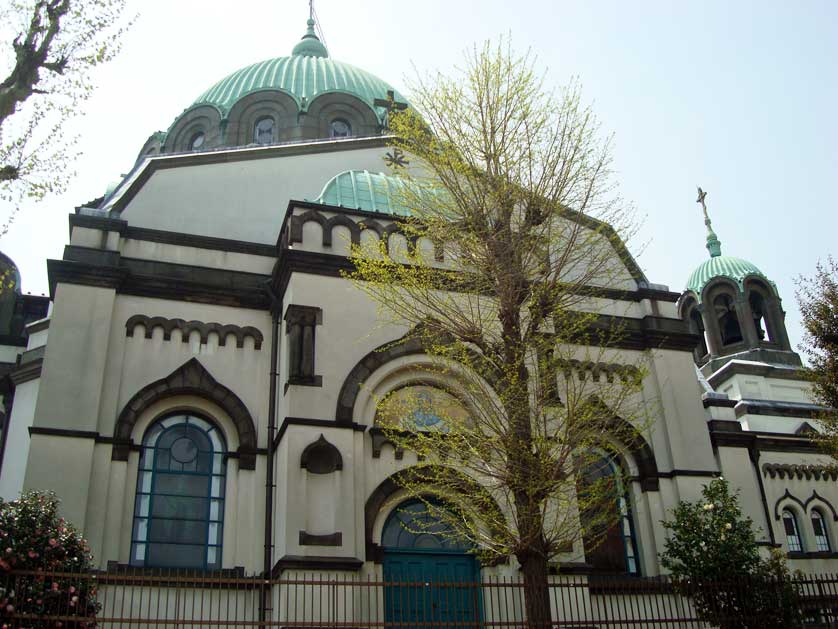 Nikolai-do, Ochanomizu district, Tokyo

Access - how to get to Nikolai-do
Nikolai-do4-1-13 SurugadaiChiyoda-kuTokyo101-0062Tel: 03 3295 6879
The cathedral is close to Shin-Ochanomizu Station on the Chiyoda Line of the Tokyo subway and the Hijiribashi Exit of JR Ochanomizu Station.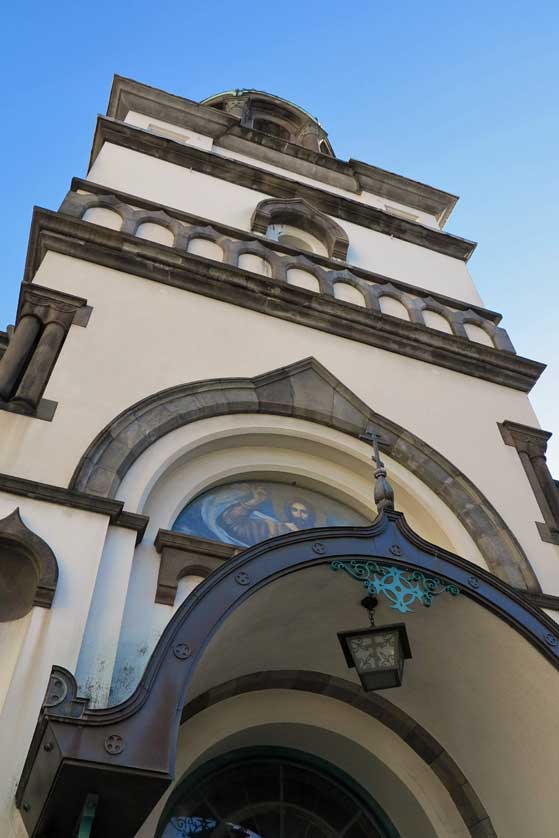 Nikolai-do, Ochanomizu, Tokyo
Book Hotel Accommodation in Tokyo Japan
All the themes of the city