Tabata station
田端駅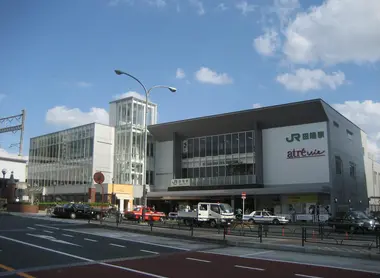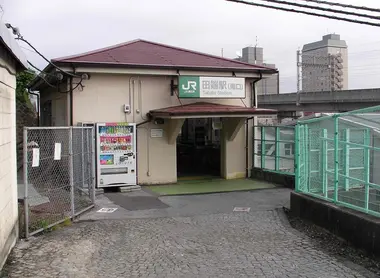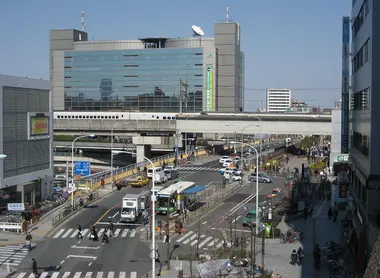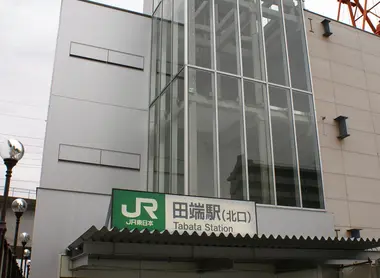 A neighborhood of artists and writers
Tabata Station is located in Kita Ward, north of Tokyo, and served by the Yamanote and Keihin-Tohoku lines.
Tabata district
Although the resort itself is small, its neighborhood is renowned for being home to prestigious writers and artists. The latter is a haven of creativity where travelers can immerse themselves in its rich literary and artistic history.
The district, which survived the Kanto earthquake of 1923 and was destroyed by the bombardments of the Second World War, has managed to keep its soul as a calm and artistic district.
The essence of Tabata is rooted in its past as a rural village where many artisans lived. Thanks to its proximity to the Tokyo School of Fine Arts (known today as the Tokyo University of the Arts), these artistic roots can still be seen today.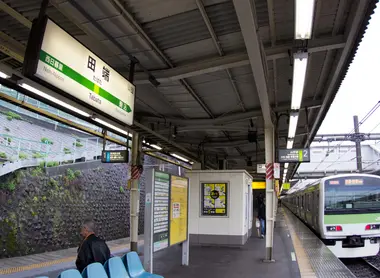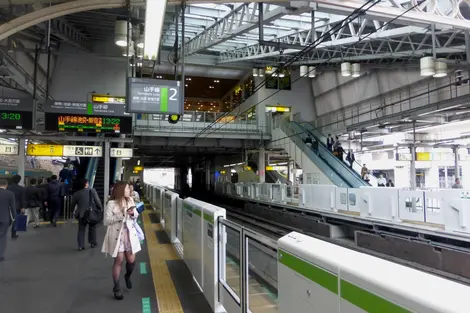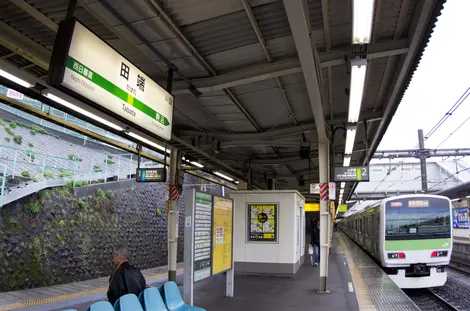 The Station Today
The station was inaugurated on April 1, 1896. It is on the iconic Yamanote circular subway line, between Komagome and Nishi-Nippori stations.
Tabata is a medium-sized station consisting of two platforms feeding four tracks served by two lines managed by JR East:
The Yamanote line that loops through Tokyo,
The Keihin-Tôhoku line which connects the cities of Saitama, Kawaguchi, Tokyo, Kawasaki and Yokohama.
At the northern exit of the station, an ATRE shopping center has been built around and above the station. This one, like that of Akihabara station, includes many shops and restaurants. The one in Tabata contains a bakery, patisserie, konbini, bento shop, and Korean, Italian, and Japanese restaurants. You will also find a large Starbucks and a Tsutaya bookstore there.
Around the station
A stone's throw from the north exit, the Tabata Memorial Museum of Writers and Artists (Tabata Bunshi Mura Kinenkan) exhibits more than 3,000 works by writers, painters, potters, and more.
Among the artists exhibited, the most famous is undoubtedly Ryunosuke Akutagawa, considered the "father of Japanese short stories and fiction". His work notably inspired Akira Kurosawa's film Rashomon, which won an Oscar in 1950. The latter was indeed originally based on one of Akutagawa's short stories.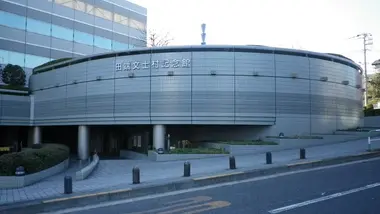 A short walk from the station is the charming Tokan Mori Inari Shrine. You will find therein particular a miniature version of the path of red Torii of the famous Fushimi Inari of Kyoto.
A little further, the Kami Tabata Hachiman shrine and Togaku-ji temple live side by side. They were founded in 1491 and 1189 respectively, but most of the buildings you can see today were rebuilt after World War II.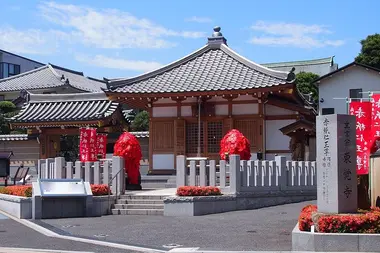 ---
Address, timetable & access
Address

Timetable

Yamanote and Keihin-Tohoku lines of the JR East.
All the themes of the city