What to do in Tokyo when you suffer from jet lag?

The places to know when you are jet lagged in Tokyo
With an eight-hour time difference between the two countries in winter (and seven hours in summer), a flight from France to Japan can be intense. To avoid digestion problems, tiredness or too much energy, the best way is to manage to follow the Japanese sleep cycle. In order to start your stay more serenely, Japan Experience presents you today several places, which will allow you to adapt quickly and smoothly.
To recover a "normal" sleep cycle, hot water and reading can be a very good solution! 
"Sento, manga, and then sleep", the formula is actually quite simple to operate in the capital where many establishments are open until late at night.
Sento, Tokyo's public baths
Japanese public baths, in addition to providing the benefits of hot water, are open after midnight. Some of them even offer baths with essential oils, as well as cold baths for the bravest!
Ideal for travelers arriving late or having trouble sleeping, they allow the body and mind to relax, thus promoting sleep.
There is an entrance fee (less than 500 yen per person), and you have to bring your own shower products and towels. 
We recommend: Sakae-yu (Shinjuku-ku)
Near Ochiai-Minami-Nagasaki station, Sakae-yu is a very modern sento that includes a semi-outdoor bath, a sauna, and even a bath whose water would bring luck! 
Address: 2Chome-6-2 Nishiochiai, Shinjuku City, Tokyo 161-0031
Hours: 3 pm to midnight, closed on Monday and Friday
Admission: adult 470 yen (3.73 €), under 12 years old 180 yen (1.42 €), under 6 years old 80 yen (0.63 €)
Directions: 9 minutes walk from Ochiai-Minami Nagasaki Station (Oedo line)
Night entertainment in Tokyo
Our selection: 
With its cocktails and salads, Cafe Bohemia is an address to remember for late nights, as the cafe is open until 4 am on weekdays and until 5 am on Fridays and Saturdays (11 pm on Sundays).
Address: 〒150-0042 Tokyo, Shibuya City, Udagawacho, 36-22 PartⅡ, 1F ノア渋谷
Hours: Monday to Thursday from 11:30 to 04:00 and until 05:00 on Friday and Saturday. On Sundays, closing time is 11 pm. 
 
Feel like singing at the top of your lungs with a drink in your hand to wear yourself out? That's what Big Echo Karaoke is for. Open until 5 a.m. Tuesday through Saturday, it's the perfect place to combine fun, relaxation...and exhaustion!
Address : 1 Chome-1-13 Asakusa, Taito City, Tokyo 111-0032, Japan
Hours: Tuesday to Saturday, 12:00 to 05:00, and Sunday to Monday until 23:00.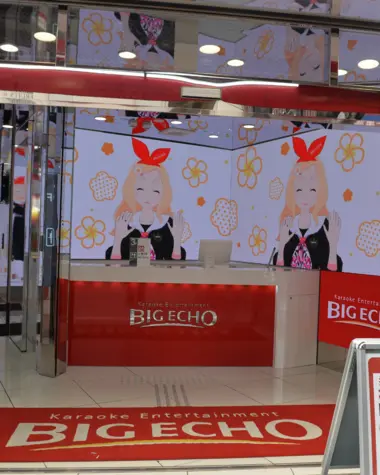 Manga Kissa / manga cafes
Ideal place to discover new stories and improve your Japanese, the manga kissa (or manga café) is an experience to try at least once in Japan. 
You can read manga, but also eat and drink! These establishments are open 24/7, so it is also possible to spend the night there if you get tired.  
Our selection
With facilities all over the city, Takarajima 24 is a good and cheap option. In addition to books, wifi, and DVDs, it is possible to have a free shower and to benefit from a reduced price with the 20 hours pack at 3,000 yens only (23.80 euros). 
Opening hours: every day, 24 hours a day
Read also: Sleeping in a manga kissa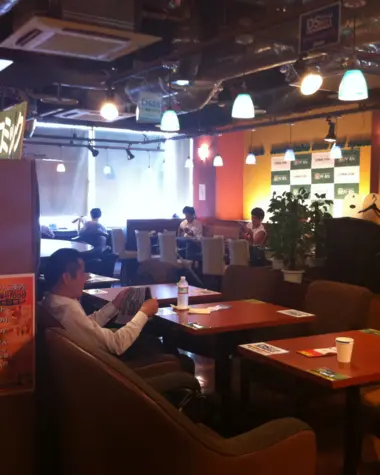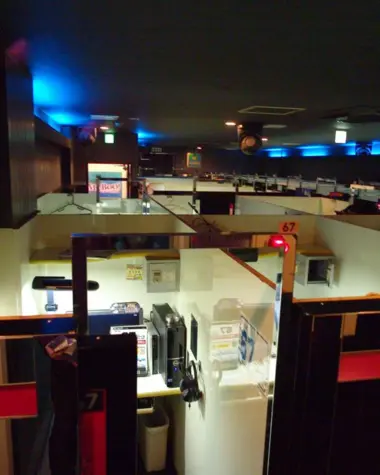 The night in music with the karaoke
A must for Japanese nights, karaoke is famous for its catchy music and its late hours. Open until four in the morning on average, these rooms are a good way to get tired while singing. You can also eat and drink as much as you want depending on the formula you choose and the spaces are often equipped with benches to rest between two songs!
Our selection
With its low prices and its free-access bar, Karaoke Kan is one of the most popular karaoke chains in the country. Abroad, it owes its success to Sofia Coppola, who featured the Shibuya sign in Lost in Translation.
Address (not exhaustive):
〒150-0042 Tokyo, Shibuya City, Udagawacho, 30-8 K&Fビル
Hours: daily, 11 am to 5 am
In addition to karaoke, there is also a pool table, as well as darts!"Côte d'Azur Ginza offers a good experience for all tastes. 
Address: 〒104-0061Tokyo, Chuo City, Ginza, 7 Chome-2-22, DOWA BUILDING, B1F
Hours: daily, from 11 am to 5 am
Also read: Top 5 karaoke places in Tokyo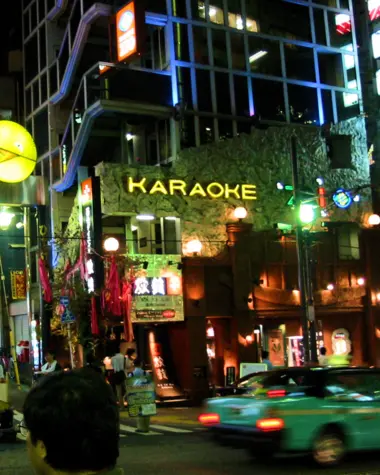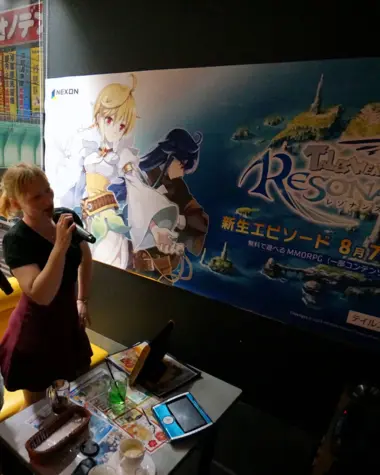 All the themes of the city