The New York Bar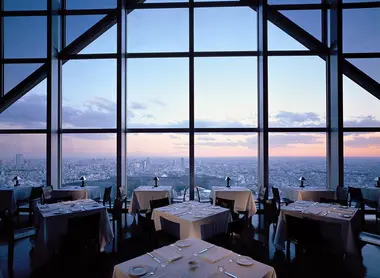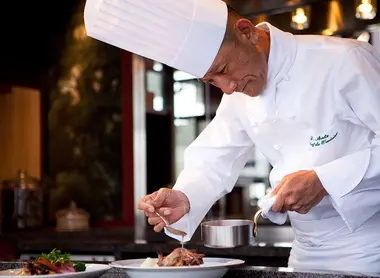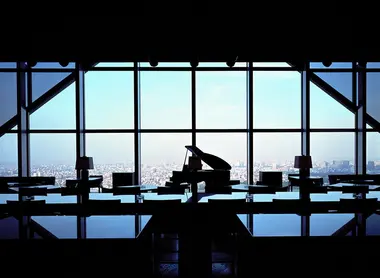 Lebar de <i>Lostin Translation</i>&nbsp;!
Unevue à couper le souffle, une touche jazzy, des cocktails délicats,une expérience haut de gamme qui flirte avec les étoiles et lesimages du film de SofiaCoppola.
A deep carpet protects the place, making it soft and fuzzy. The beauty of the Park Hyatt Hotel, discrete gilding, refined floral arrangements and jazz notes that can be heard in the distance, the New York bar, nestled in the 52nd floor of the hotel tower, resembles a luxurious nugget that you must succumb to if you want to spend a few hours in the company of the greatest international jazz artists while quaffing a cocktail that will reveal all its character in a place that is not bare.
Classic whiskeys, champagne, Bourbon, fine sakes and the most original cocktails ... you're sure to find the ideal drink to accompany the musical style of the evening.
And the view!
Please note, seats placed closest to the huge windows are the most popular, come early to watch the sunset. Neon has never been so beautiful. Gaze at the bright ocean made ​​up of billions of small shimmering dots, go for a plate of foie gras with truffles or a crispy duck.
Time stands still, the voices fade, the music, which is always divinely interpreted, gains in depth ... that is an evening at the New York bar, a moment of refinement in the heart of a city that is good to look down on from time to time.
---
Address, timetable & access
All the themes of the city