Hotel Koé, Tokyo
ホテル コエ トーキョー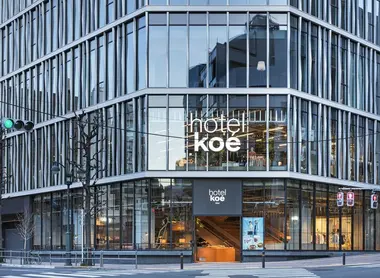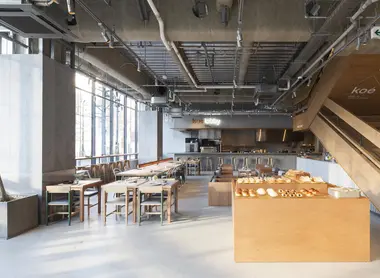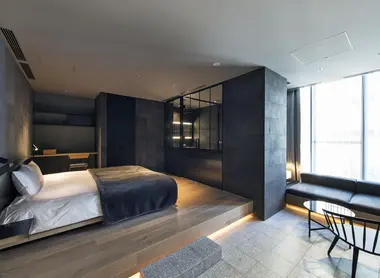 High-end accommodation
The new Hotel Koé opened on February 9, 2018 in Shibuya, right in the heart of Tokyo. It embodies a new hotel concept, bringing together a restaurant, shop and luxurious accommodation, with a clean, modern design.
A multi-function hotel
The hotel has been designed by the Tokyo architect firm "Suppose design". The basic concept of Koé is to combine different worlds and functions in one building: catering, shopping, cultural events plus luxury accommodation.
The building has 3 floors: on the first floor is the reception and a coffee shop which offers drinks and pastries, called "Koé Lobby". On the same floor, the "Koé Space" area hosts various cultural events, particularly DJ sets.
The second floor houses a shopping area, with the large clothing and accessories shop "Koé Shibuya".
Finally, the third and largest floor fulfills the hotel function, with guest rooms and a lounge area.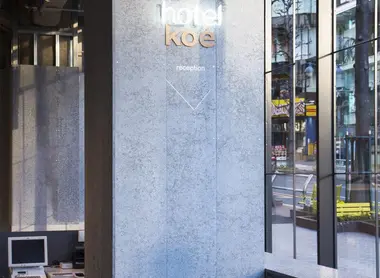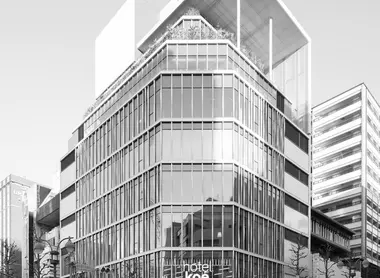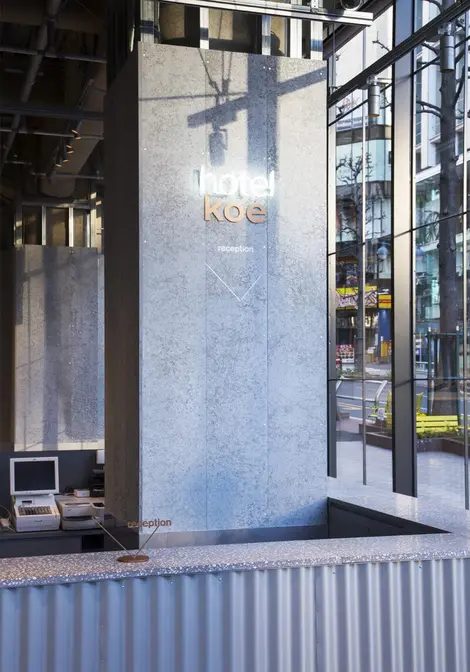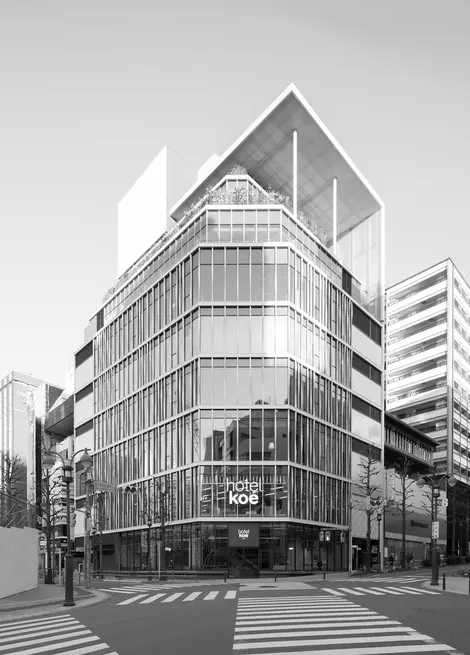 The restaurant
The restaurant, named "Koé Lobby", is located on the ground floor close to the reception and a large wooden central staircase. The space is nice and bright, with large windows and a bar with an industrial look in the background. It offers set menus throughout the day, for breakfast, lunch, and also dinner. It's also possible to simply enjoy a coffee and a pastry, or even order takeout. The restaurant is run by chef Satoshi Kakegawa, who also runs the French restaurant "Ata" in Daikanyama.
To discover: 5 themed restaurants in Tokyo
The prices are more than reasonable: for example, the breakfast buffet is on offer for just 550 yen ($5 USD). Koé Lobby is open from 07:30 to 23:00 daily.
Next door, the "Koé Space" is a small pop-up store, in collaboration with various Japanese creators, which also hosts special events such as DJ sets every weekend.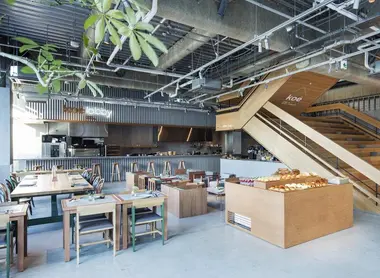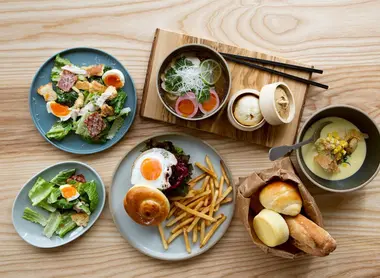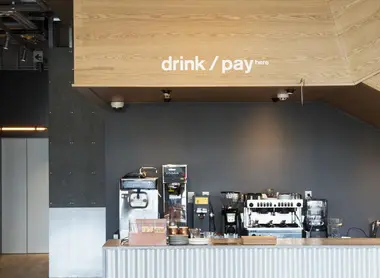 The shop
On the second floor there is a large open space called "Koé Shibuya", it's a boutique with an industrial feel and offers a ready-to-wear collection. The decoration is minimal and refined: turquoise tones, concrete on the floor and walls, and airy open spaces.
Collections for women, men and children are all on offer here, in typical Japanese style, and again at reasonable prices. Limited edition items, created in collaboration with artists and illustrators, are also available for sale. Some of them are only available here! T-shirts, caps, bags and more, all with unique and original designs are on offer.
Koé Shibuya is open from 10:00 to 23:00 daily, and also has an online store.
To read: Fashion in Japan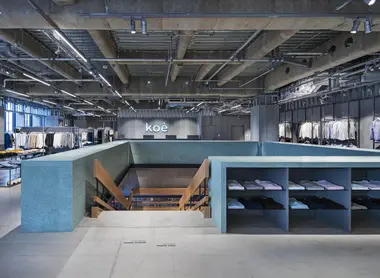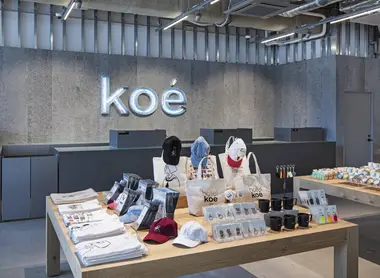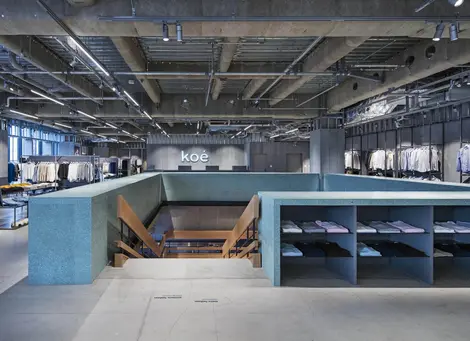 The rooms
Finally, on the building's top floor you'll find the guest rooms of the hotel. It is easy to navigate what's on offer: 4 sizes of room are available: S, M, L and XL.
The decor is neat, modern and elegant, in shades of gray and black, mixing wood and stone. The ambiance of the rooms is inspired by chashitsu, traditional Japanese rooms with tatami mats, dedicated to tea ceremony, which are reinterpreted here with a modern twist. The rooms are all very comfortable and intimate, highlighting Japanese design and culture.
Regarding the sizes, "S" rooms are 18m2 and include a corner bed and a bathroom. They are offered at 38,880 yen (about $350) per night for one person and 45,360 yen for two people ($410). The "M" rooms have a space of 35m2 and the "L" rooms, 52m2. Finally, the "XL" rooms are suites with a separate living room, with a total area of ​​100m2. This type of room can accommodate up to 4 people, and even includes a special area with tatami mats for tea tasting. A night will cost you 270,000 yen ($2,460).
This floor also hosts a small art gallery, which displays contemporary works.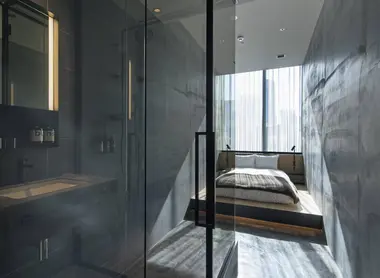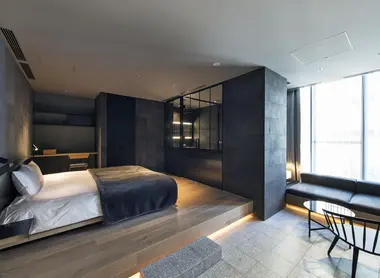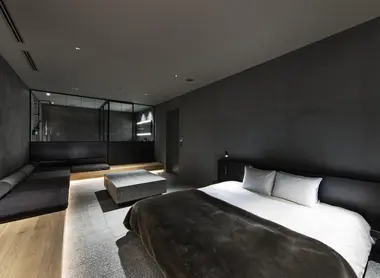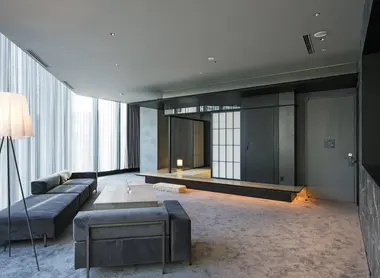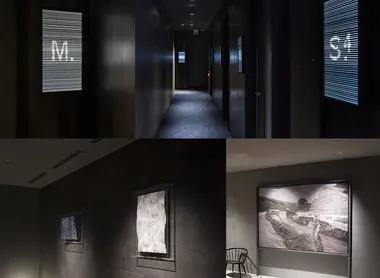 ---
Address, timetable & access
All the themes of the city