Lively Tokyo
賑やかな東京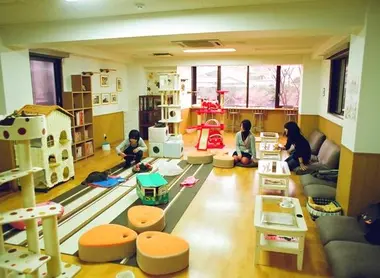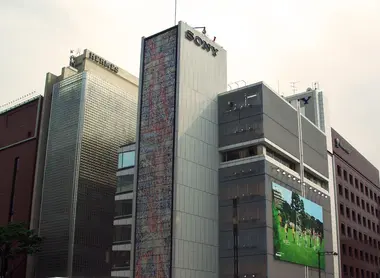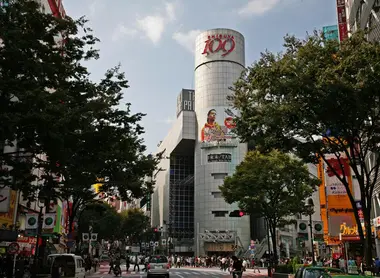 Eccentric Tokyo
The Japanese megalopolis always lives up to its reputation. It contains everything you could possibly imagine, with many eccentricities and unique concepts.
Purikura
Describing purikura as a photo booth isn't exactly right. When walking through Shibuya you will surely see groups of girls in their very best outfits rushing towards Purikura Mecca to choose a booth.
They don't just take pictures. Any self-respecting purikura machine now has retouching features to not only erase blemishes, but also to add makeup, enlarge the eyes, change hair color, and add decorations such as sparkles, stars, little hearts and messages. The pictures come out in a small sticker format to cut up and share.
The results can be compared to magazine pictures. The experience may seem intimidating, but it is a must-try if you want to experience "kawaii" culture in Tokyo.
Address : Purikura Mecca: Udagawacho 2-23-15, Shibuya-ku. Access: Shibuya Station, Hanzomon Line, Ginza Line,  JR Yamanote line or Fukutoshin Line. 
Contact: +81 (0) 33 477 8136.
Cat cafes
Drinking tea with dozens of purring kitties seems to be one of Tokyo's responses to relieving stress in the big city. The cat cafe is a concept that has been very successful. You just enjoy your drink iamong the felines, for an entrance fee of 1,000 yen on average. These are in no way alley cats, but are left to roam free and should not be disturbed.
The concept has become so popular that it has been adapted for other species: dogs, rabbits, hamsters, birds, turtles and even owls! Very unusual.
Opening hours: from 11 am to 11 pm daily. Address: Nekorobi Café: 1-28-1, Tact T.O Building, 3rd floor, Higashi Ikebukuro, Toyoshima-ku, Tokyo Access: Higashi Ikebukuro Station, Yurakucho Line Ikebukuro Station, JR Yamanote Line, Marunouchi Line and Fukutoshin line.
Sony Building
This major electronics brand has opened a building in Ginza to visitors wanting to see the showroom and its marvels free of charge. In the showroom you can even experiment with non-marketed products, new types of screens, domestic robots, games and much more.
The Sony Building is the ideal place to enter the world of Japanese High Tech.
Hours: free admission, 11 am - 7 pm. Address: Sony Center: 5-3-1 Ginza, Chuo-ku. Access: Ginza lines, Hibya, Marunouchi, Ginza stop (G09, H08, M16) exit B9.
Shibuya 109
The building Shibuya 109 is the huge round tower that dominates the biggest and most famous crosswalk in Tokyo. It is considered a temple of women's fashion and offers all the latest trends.
The location alone is worth the trip, between the young fashionista groups, designers, new trends and the electric atmosphere of a busy sales floor.
Seeing Tokyo youth evolve in its natural environment is a sight to behold.
Opening hours: daily from 10 am to 9 pm (10 pm for the restaurants). Address: Dougenzaka 2-29-1, Shibuya-ku, Tokyo, 150-0043. Access: JR Shibuya Station on the Yamanote Line, Hachiko exit and Hanzomon and Ginza subway lines. Contact: +81 (0) 33 477 5111.
All the themes of the city