Toranomon Hills
虎ノ門ヒルズ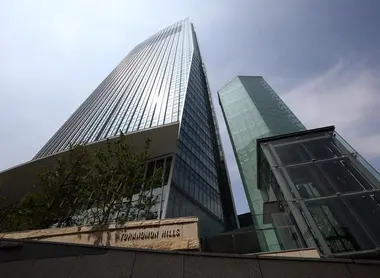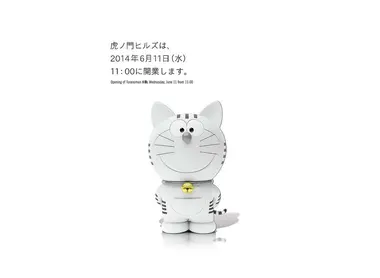 Higher and higher
Since June 11th, 2014, it became the tallest building in Tokyo. With its 255.5 meters, Toranomon Hills now dominates the Minato neighborhood.
Competition between Tokyo skyscrapers has re-started! Does Toranomon Hills overshadows the Sky Tree?
In reality, this new building is "only" 247 meters high, just behind the Midtown Tower. But it is thanks to its point that it outdoes the other buildings!
On its 52 floors, the building houses a spa, a conference room, and score of store and offices. At the top, is a luxury hotel by the Hyatt chain, and also one of the most beautiful terraces in Tokyo.
The building has the luxury of having a rather special mascot: Toranomon. The family resemblance will not escape those familiar with Doraemon, an ultra-popular Japanese mascot: they both have the same dad, the animation company, Fukijo Pro, which created this big cat.
Toranomon Hills is one of the first stages of the new Tokyo that has to be created for the Rugby World Cup in 2019 and the 2020 Olympic Games.
All the themes of the city