Café Barbapapa
バーバパパカフェ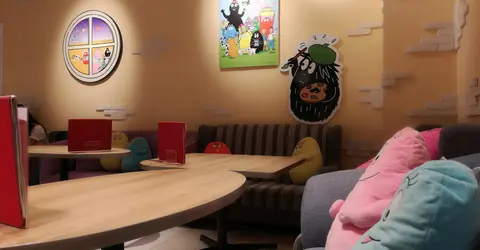 The only Barbapapa coffee in Japan!
Since 2015, the gigantic Aeon Laketown shopping center in Saitama has been home to Café Barbapapa, a small café in the colors of the adorable French creatures. A unique themed café in Japan, since it was expressly created for the 45th anniversary of the franchise!
world famous creatures
Coming from a series of children's books created in 1970 by a Franco-American couple, Taulus Taylor and AnnetteTison, the Barbapapa are small pear-shaped beings with the ability to transform themselves ad infinitum.
Throughout the thirty volumes that make up the universe of the series, we follow the adventures of the Barbapapa family, each member of which is recognizable by a color and a character trait of its own.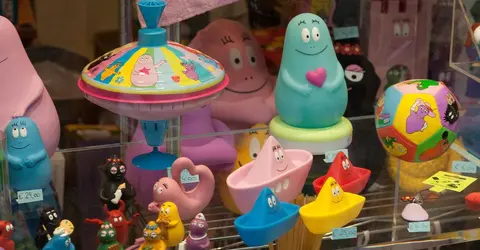 A successful franchise, the Barbapapa have been translated into no less than 16 languages , including Chinese, Arabic and Japanese. Even today, these little creatures are very popular with young and old alike. And hundreds of derivative products bearing their image are sold around the world.
Another themed café in Tokyo: The Moomin Café & Bakery
A colorful cafe
Located on the first floor of the shopping center, the CaféBarbapapa is intended to reflect the series: family and colorful. Colored sofas, pink balloons and wooden tables, we easily find the tangy universe of the heroes of our childhood . And the latter are not far away!
Between the portraits of family members that litter the walls and the stuffed animals bearing their effigy that keep you company at the table, the Barbapapa are everywhere ! This relaxed atmosphere is also reflected in the menu of the café. With lunch formulas not exceeding 1,200 yen ( 9€20 ) , Café Barbapapa is perfect for a quick lunch.
Pink curry, decorated sandwiches and burgers with a smile, the dishes are always accompanied by their dose of cuteness!
But it is above all for its desserts that this little café stands out . On the menu ? Pancakes, milkshakes, sundaes of ice cream and French pastries share the favors of customers. Without forgetting of course the specialty of the house, the éclair à la Barbapapa !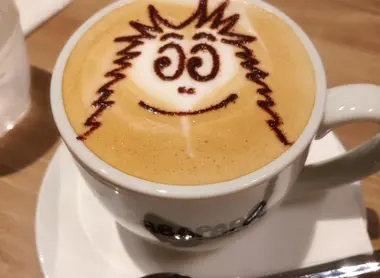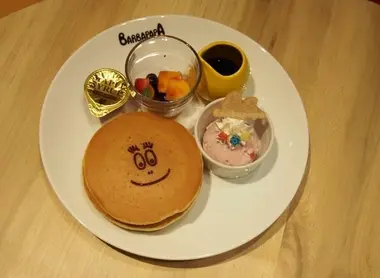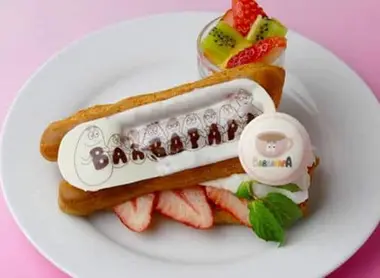 Original goodies
Like many themed cafés, Café Barbapapa has its own souvenir shop . A little extra that will surely delight fans of the franchise since among the usual goodies such as stationery and stuffed animals, there are more unusual objects like… computer keyboards!
See also: Pokémon Cafe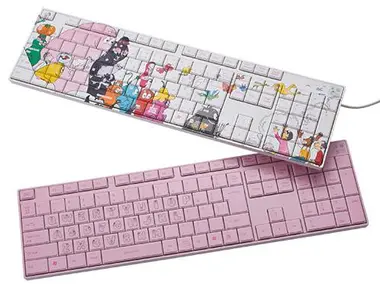 ---
Address, timetable & access
All the themes of the city