Kunoichi Cafe
くノ一カフェ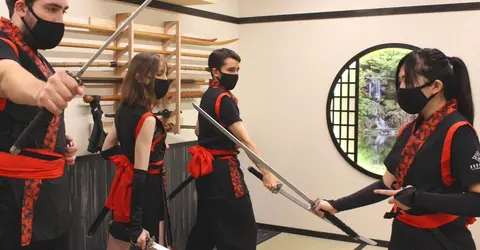 A café to learn how to become a Ninja!
Created in 2017 by a master of ninjustu, the traditional Japanese art of espionage, the K unoi chi Café is based on an original concept: come to lunch while following ninja training!
A coffee in the colors of the shinobi...
Located a few steps from Shibuya station, the K unoi chi Café, literally ''Café femmeninja'', is a small café with a surprising decoration.
Shuriken and nunshaku hung on the walls between two paintings of cherry blossoms, traditional music and blood-red tables that contrast with the dark colors of the place, the reception room is original and quirky . An assumed style, which can be found even in the next room…the coffee dojo !
See also: Koga Ninja Village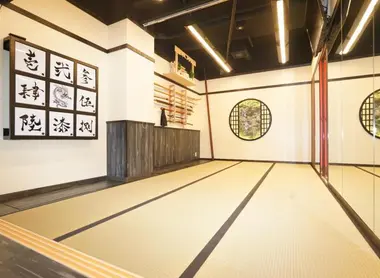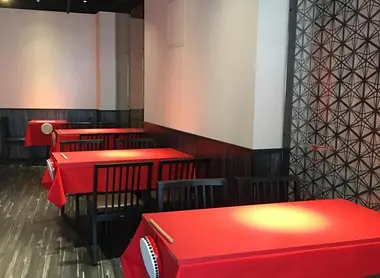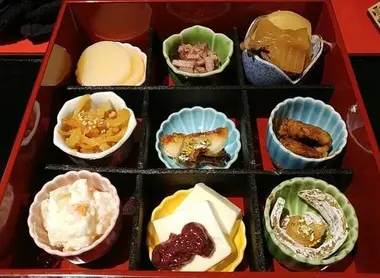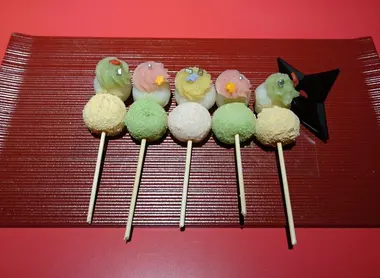 But the ninjan-universe doesn't stop there! Not only will you have the opportunity to taste traditional dishes , such as the famous dango , these rice-based pastries that have been popular on the archipelago for centuries, but your meal will also be served by an apprentice shinobi (more waiter than shinobi for once) !
To read: Top 7 themed cafes in Tokyo
… And a ninja school!
At the head of the café's shinobi , Sayaka Oguri, a true ninjutsu teacher .
After spending several years learning the techniques once used by ninja , this young kunoichi (woman ninja) decided to start teaching!
This is why, after the meal, customers with a ' 1 day ninja experience' pass can take advantage of a short course on the basics of ninjutsu . On the program? Katana handling, shuriken throws and concealment techniques will allow you to reach the rank of ninja apprentice. Or at least to receive the certificate!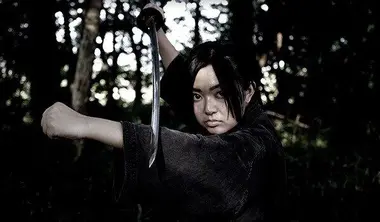 Indeed, at the end of the course, a small diploma is given to all participants who have completed the training , as well as a handkerchief with the coat of arms of the café.
And for all those who wouldn't dream of becoming a ninja, know that the establishment also organizes cooking classes to learn how to make onigiri , traditional Japanese rice balls.
---
Address, timetable & access
Address

Phone

+81 (0)3-5778-4419

Timetable

a few minutes walk from Shibuya station (JR, Tokyo Metro, Tokyu and Keio lines)

Price

pass 3,000 yen (23€)

Access

10am-6pmPass ''1 day ninja experience'' to book by phone (English/Japanese)
All the themes of the city