Kubota Residence Hagi
The Kubota Residence in Hagi, Yamaguchi is a well preserved Edo period house and gardens of a prosperous family of kimono makers.
Kubota Family Residence, Hagi 旧久保田家住宅
Jake Davies
The old samurai and castle town of Hagi in Yamaguchi Prefecture, located in the far west of the main island of Honshu has many well preserved sites from the golden age of Japan's samurai and castles - the Edo Period.
Visitors will have no problem filling a day with explorations of major tourist attractions, but for those who can stay for more than a one day trip, and especially for those with an interest in genuine Edo Period buildings and lifestyle, there is much more to be seen.
History of the Kubota Family Residence
One of the most popular attractions is the Kikuya Residence, a complex of buildings and gardens belonging to one of the wealthiest merchants of the time, but literally across the street is a smaller house, The Kubota House, or Kyu Kubota-ke Jutaku.
Shoshichi Kubota was a kimono merchant, what we would call a draper, who moved to Hagi and built his house in the early 19th century. His son expanded the family business to include sake brewing and the family's fortunes grew.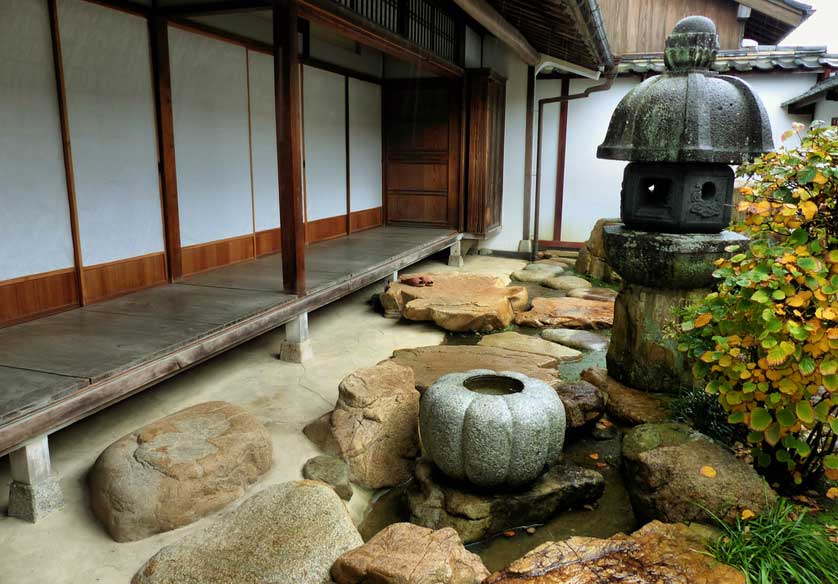 View of the Kubota Family Residence engawa and garden in
Hagi, Yamaguchi Prefecture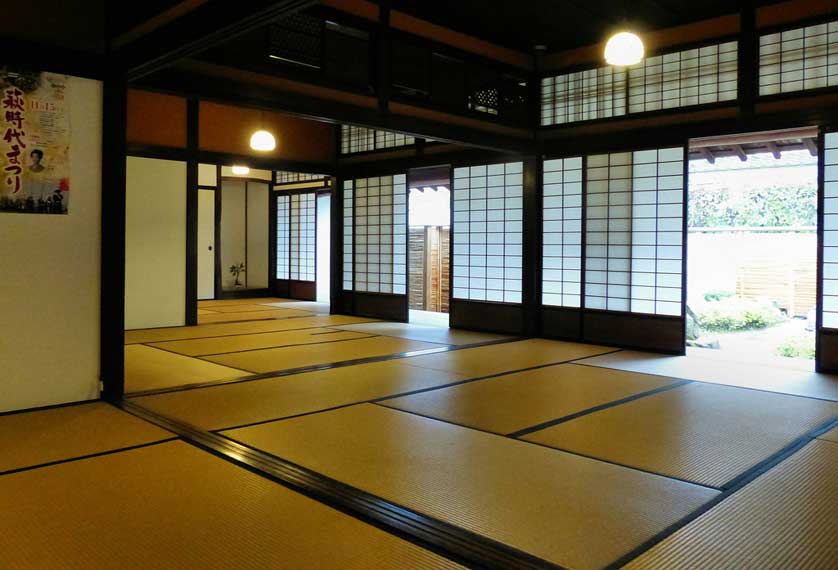 Tatami room at the Kubota Family Residence in Hagi
Kubota Residence Building
The house is somewhat taller than the larger Kikuya House across the road, being built in a more modern style that included higher attic spaces that were used as storerooms and employee sleeping quarters.
While not as big as the Kikuya Residence, the whole of the Kubota House and annex are open to visitors including the kitchens. There are a couple of gardens, again quite small, but quite nice to view from different rooms, many of which have traditional tatami floors.
Various artifacts are on display throughout the house, and in early March the houses big collection of Hina Dolls are put on display.
There are far fewer visitors here than across the road and so you will often have the place to yourself and the curator will give you a personal guided tour, and while not very good at English, they do have a printed sheet in English on the many interesting architectural features of the building that he will point out to you.
Entrance is only 100 yen, but if you plan on visiting more of the old houses in Hagi, a 310 yen ticket will get you entrance to nine of them including the nearby Takayoshi Kido House & Shusuke Aoki House. Other residences included in the combination ticket are the Old Tanaka Townhouse, Katsura Taro House, and one of the Ito Hirobumi Houses.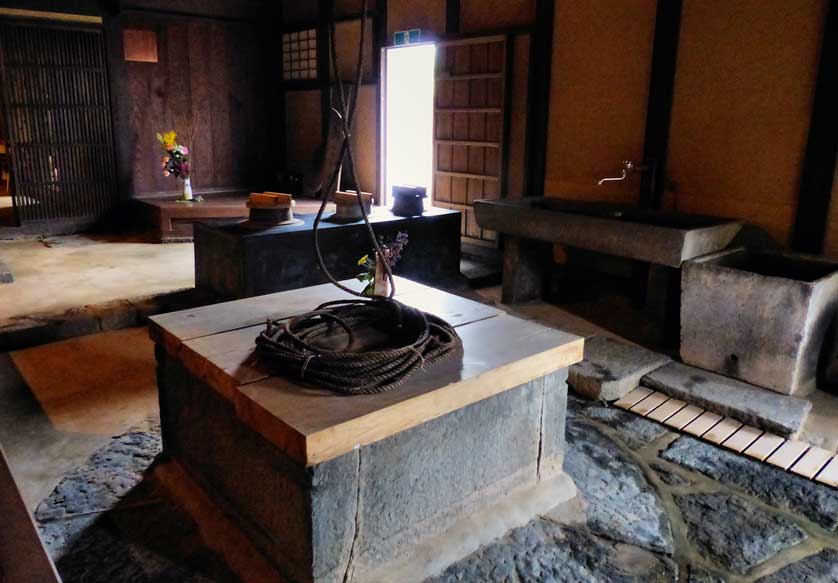 Kitchen at the Kubota Family Residence in Hagi, Yamaguchi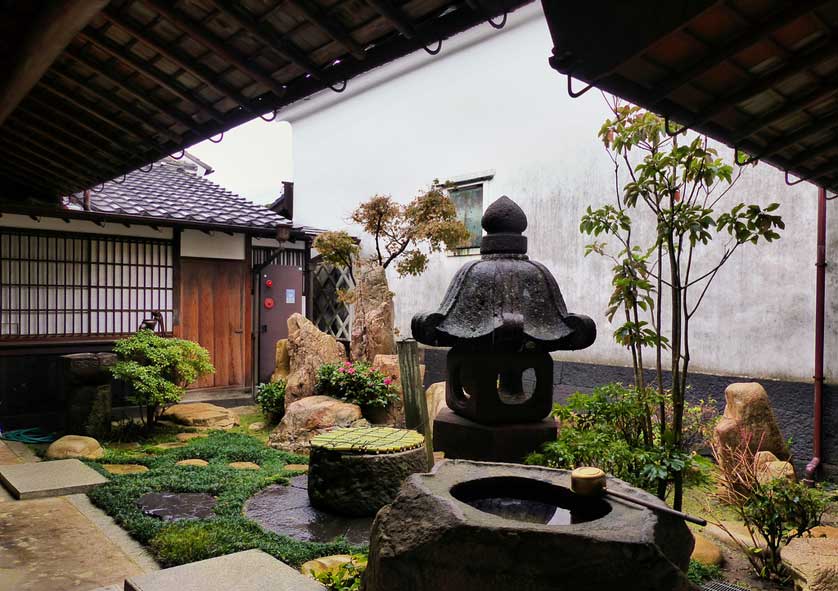 Kubota Family Residence and garden in Hagi, Yamaguchi
Access
Kubota Family Residence1-31-5, Gofukumachi, Hagi, YamaguchiHours: Open from 9 am to 5 pm, every day of the year.
Book Budget Hotel Accommodation in Hagi, Japan
All the themes of the city