Mazda Museum Hiroshima
The Mazda Museum in Hiroshima offers a free 90-minute tour of the museum and mazda production line including vintage Mazda cars.
Hiroshima Museums: Mazda Museum マツダミュージアム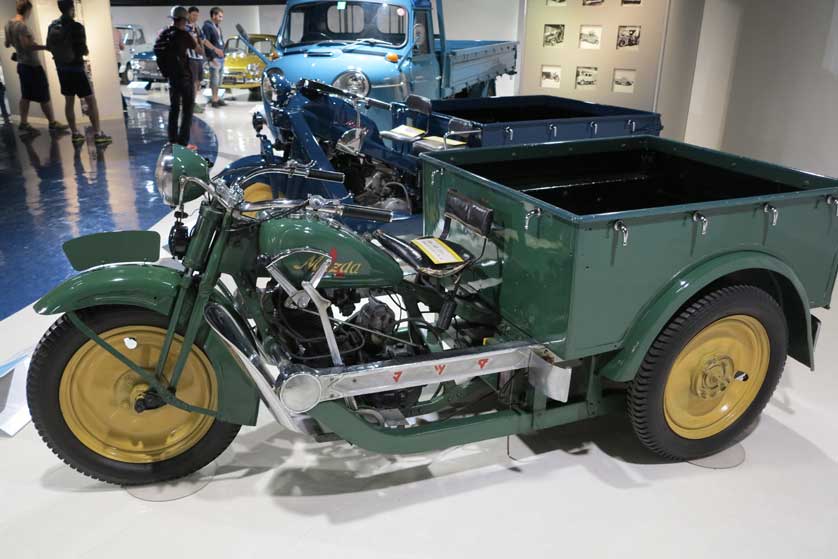 The Mazda Museum; the first Mazda vehicle
The Mazda Museum in Hiroshima has become a popular attraction for foreign visitors who flock to the free morning English language tours of the museum and production line.
Exhibits
The tour begins, after a short bus journey to the museum, with a short, introductory video to Mazda, its products and company history.
Mazda began life in 1920 in Hiroshima and made its first automobile in the 1930's - a three-wheel autoricksaw. Mazda is still headquartered in Hiroshima and has a similar economic effect on the city as Toyota has to Toyota city and Nagoya in Aichi Prefecture. The site where the museum is located also houses Mazda's private port, workers' housing and the assembly plants.
The 90-minute tour then moves to an exhibition area of Mazda models from the very first auto rickshaw to its latest models.
Other sections are devoted to Mazda's rotary engine where a Mazda racing car that won at 1991 Le Mans 24-hour race is on display and the manufacturing process is explained. Visitors also exhibits of future developments planned by the company for its next-generation models.
Next up is a view of the production line where visitors can see Mazda cars being assembled (no photography is allowed here).
The Mazda Museum has a small shop and information area on the first floor, which stocks Mazda related goods along with products for the Hiroshima Toyo Carp baseball team and Sanfrecce Hiroshima soccer team, both of which are sponsored by Mazda.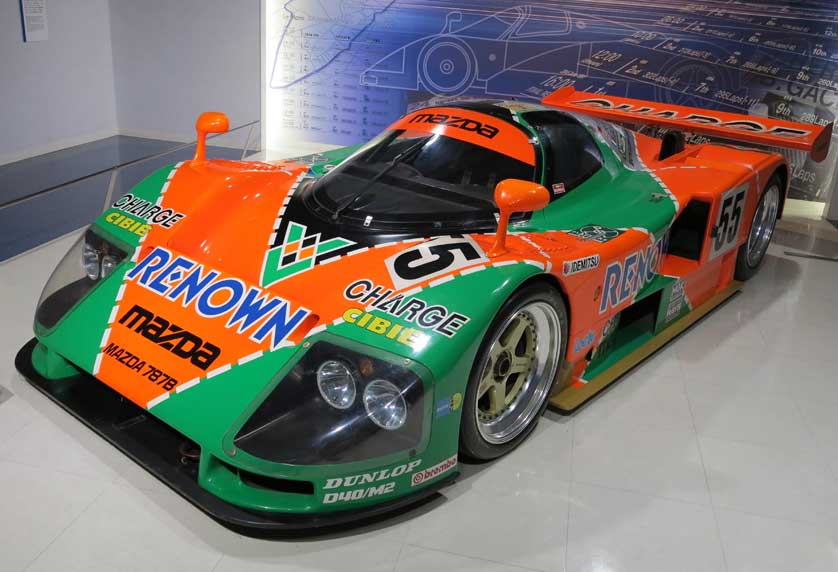 The Mazda Museum; the Mazda racing car that won Le Mans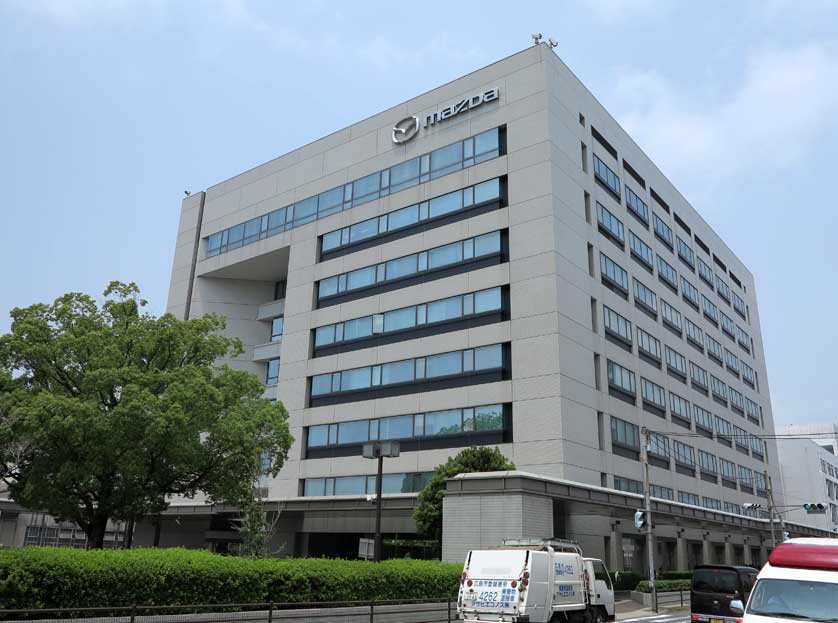 The Mazda Museum; the Mazda HQ Building

Access - how to get to the Mazda Museum, Hiroshima
Mazda Museum (www.mazda.com)3-1 Shinchi, Aki-gun, Fuchu-cho730-8670 Hiroshima PrefectureTel: 082 252 5050Admission: Free
Tours in English start at 10 am; Japanese language tours begin at 1.30 pm. Open daily except for weekends and company holidays.
Tours need to be booked online. There is no photography allowed of the production line.
The Mazda Museum is a short walk from Mukainada Station, two stops from Hiroshima Station on the Sanyo or Kure line. Enter at the Ujina Higashi Gate. *Express trains do not stop at Mukainada.
Other places of interest in Hiroshima include Hiroshima Castle, Hiroshima Museum of Art and Hiroshima Children's Museum.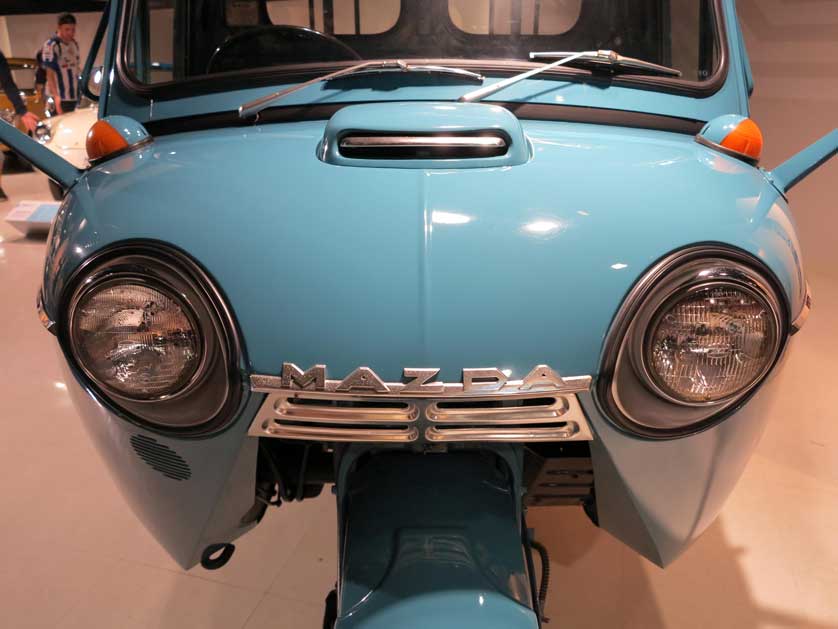 The Mazda Museum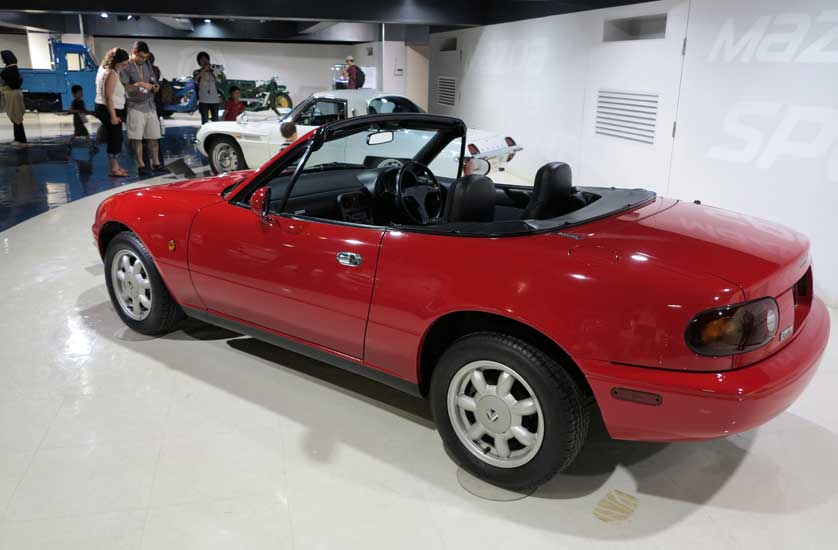 The Mazda Museum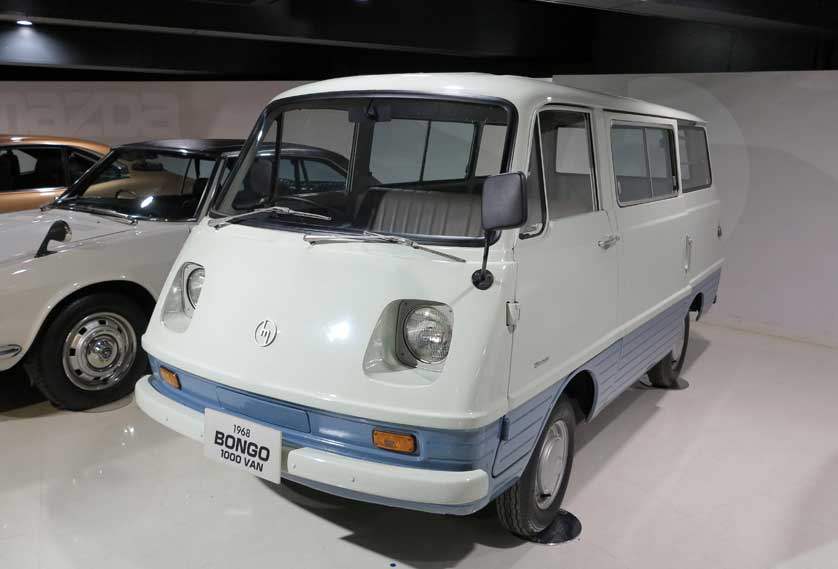 The iconic Bongo 1000 Van (1968)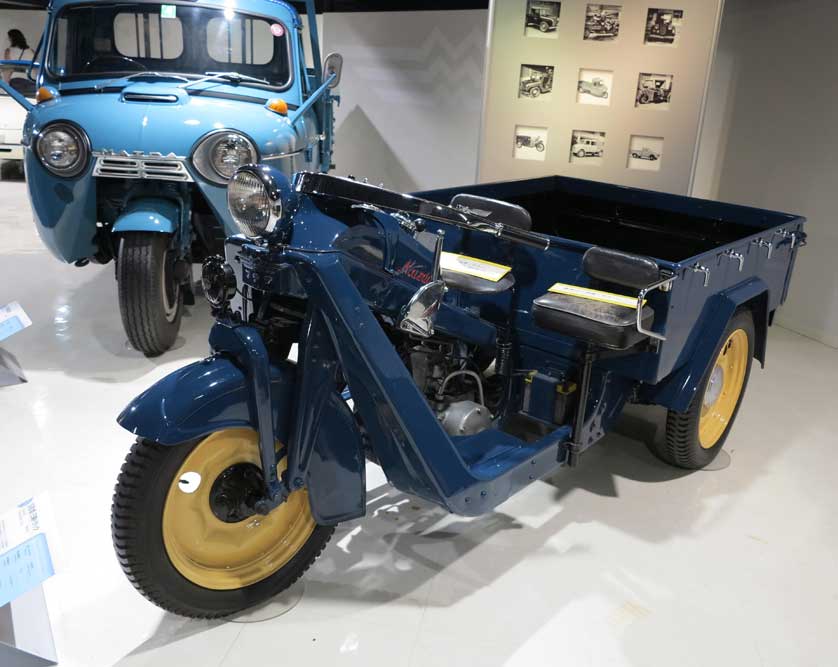 Mazda vehicles on display

Book Hotel Accommodation Near The Mazda Museum in Hiroshima
All the themes of the city