The beaches of Hiroshima
広島の海岸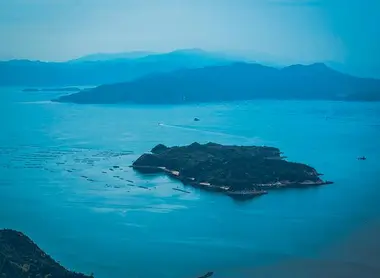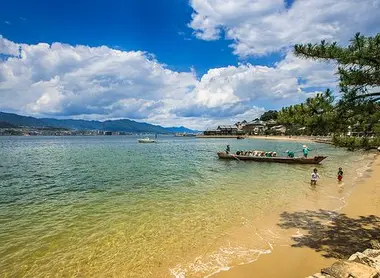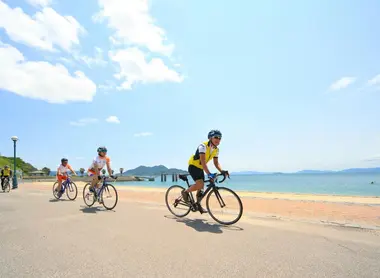 The most beautiful shores of the Seto Sea
Located on the northern coast of the Seto Inland Sea and surrounded by islands, travelers can combine cultural visits and water pursuits when visiting the city of Hiroshima.
For a refreshing break in Hiroshima, you have the choice between the beaches of the city, and those of the neighboring islands.
THE CITY
- Bayside Beach in Saka
Only 20 minutes from Hiroshima Station, it's the closest beach to the city and often gets crowded in summer!
Getting there: From Hiroshima Station, take the Kure Line and get off at Mizushiri Station. Walk 5 minutes to get to the beach.
- Tsutsumigaura in Miyajima
The island of Miyajima is better known for its Shinto shrine Itsukushima-jinja and its temples than for its beaches. But after having explored the island and visited its treasures, you may want to take a break on its pleasant sandy shores.
The beach of Tsutsumigaura is 700 meters long and is part of a park with tennis courts, a campground, showers and toilets and shade. There is an area reserved for bathers and another for water sports. Beware of deer when setting up your picnic!
THE ISLANDS
As an archipelago, there are many beautiful beaches on the islands off Hiroshima. To get there you have to take a ferry to Ujina port in Hiroshima, or to the port of the town of Kure. Here is a selection of the nearest islands:
- Kurahashi
Connected to Kure by the Ondo bridge, the island is hemmed with very beautiful beaches including the famous Katsuragahama. Besides its white sand, the beach attracts bathers and visitors for its small forest of 500 pines.
- Etajima
This is one of the largest islands in the Inner Sea of Seto. It can be reached by ferry from the port of Hiroshima or from Kure.
The most popular beaches are the Sun Beach, New Blue Beach and Blue Beach located on the part of the island named Okimi.
Ganne Moon Beach is a very nice shaded beach, with magnificent views of Miyajima.
All the themes of the city