Kobe Luminarie
神戸ルミナリエ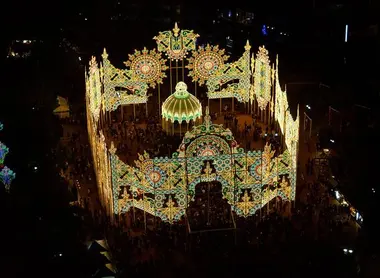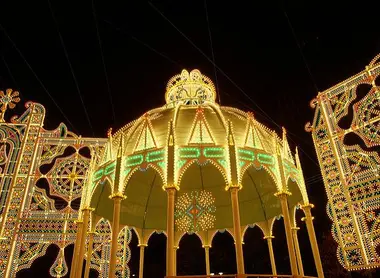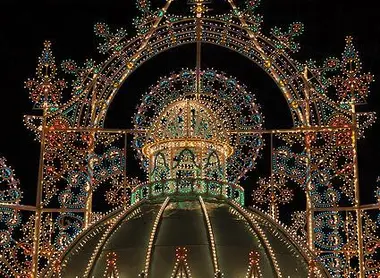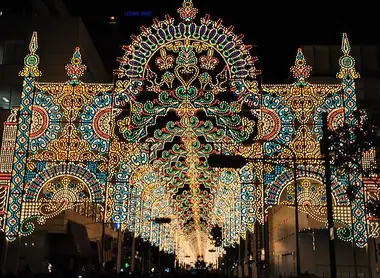 An illuminated tribute
Originally a message of hope and comfort to the victims of the Kobe earthquake in 1995, the Kobe Luminarie has become one of the most famous places in Japan for winter illuminations.
Kobe festival of lights is, above all, a tribute. On January 17th 1995, a huge earthquake hit Kobe city. Buildings and roads collapsed, 6,000 people died, and thousands more were injured. In the city, destroyed and grieving, two men - one Italian and one Japanese, had the idea to illuminate the city to help restore hope to the people. The Italian government donated thousands of lights and thus the Kobe festival of lights was born, called Luminarie (the Italian word for light). It is one of the oldest celebratory light displays in Japan.
A light extravaganza
Given the success of the event, it was decided to bring it back every year in early December. The festival usually attracts between 3 and 5 million people in the space of ten days (the duration of the display has been reduced to just a few days in recent years due to energy conservation efforts). With thousands of tiny bulbs arranged on frames in various patterns and designs, Japanese and Italian artists have created tunnels of light, towers and cathedrals that sparkle in the winter night in the capital of Hyogo Prefecture. The composition and arrangement of the lights are carefully calculated to generate the most impressive displays.
The streets surrounding the illuminations are closed to traffic during the display, and pedestrians throng to enjoy the lights. Booths selling food and drink help make the atmosphere even more festive. In short, it's an event not to be missed if you are near Kobe.
The event is held between early and mid-December with the dates for 2020 to be announced. 
All the themes of the city