The Former Imperial Capital's City Hall
京都市役所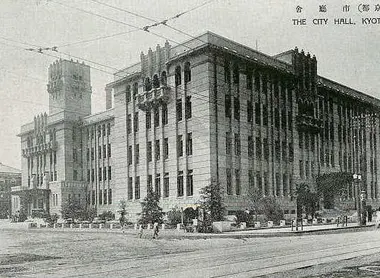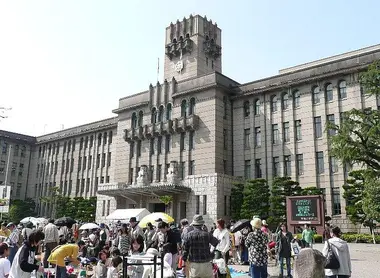 Retro Modern
Built in 1927, the Kyoto City Hall is one of the few architectural remains of Japan before the war still visible in the city center of Kyoto.
In a modern and innovative style for the time, the Kyoto City Hall offers an interesting testimony of the architectural renewal of Japan in the beginning of the Showa era (1926-1989).
Built in 1927 and enlarged and completed in 1931, the city hall of Kyoto is the work of two Japanese architects, Koichi Takeda and Shinichi Nakano, who while incorporating the advances of Western architecture at the time, took care to achieve a building with a distinctive identity that continues today.
The esplanade of the City Hall today hosts many popular events: flea markets, food fairs, festive outdoor events ... not to mention the young hip hop dancers who invade the place at night.
A large bike park has also been built along the sidewalk of the city hall, which is very convenient for parking your bike before strolling through nearby neighborhoods of Sanjo, Kawaramachi, and Kiyamachi Pontocho , the district of teahouses.
---
Address, timetable & access
All the themes of the city