Umekoji Park
Umekoji Park is a large urban park just to the west of Kyoto Station with Kyoto Aquarium on its northern edge.
Umekoji Park 梅小路公園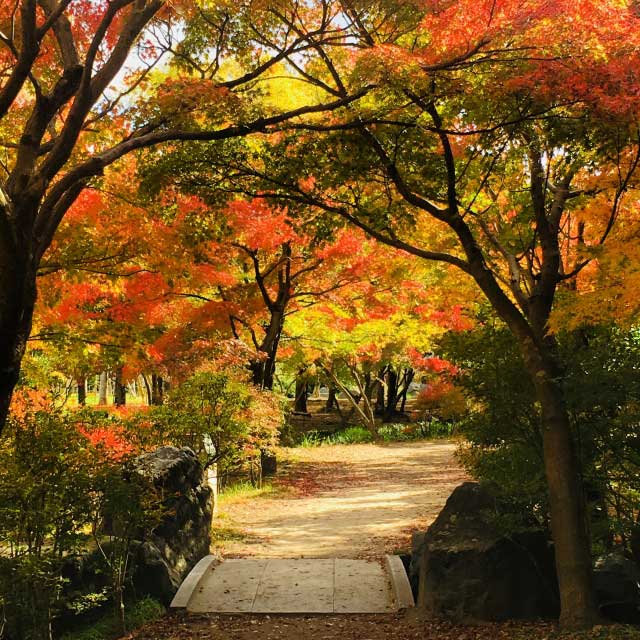 Umekoji Park is directly east of Kyoto Station and directly north of Toji Temple in the south west of the city.
Though maybe not on most visitors' Kyoto itineraries, Umekoji Park, which opened in 1995, is a pleasant space to stroll or play ball games with some interesting sights including the Umekoji Steam Locomotive Museum (Tel: 075 314 2996), the Midori-no-kan garden, tea house and restaurant and the Inochi-no-Mori garden and small ponds.
In 2016 Umekoji Steam Locomotive Museum was incorporated into the new Kyoto Railway Museum built by West Japan Railway Co. (JR West) at a cost of US$83 million. The new museum is the largest train museum in Japan overtaking in size and number of exhibits both the SCMAGLEV and Railway Park in Nagoya and the Railway Museum in Saitama. The the new museum consists of a three-story main building and a covered promenade. On display are around 50 locomotives and carriages including a a 500-series Shinkansen. In addition exhibition trains and documents have been transferred to the new museum in Kyoto from the Modern Transportation Museum in Osaka, which may close.
Umekoji Koen also has a large grass space popular with soccer and baseball players, a walking course as well as a children's play area with swings and slides.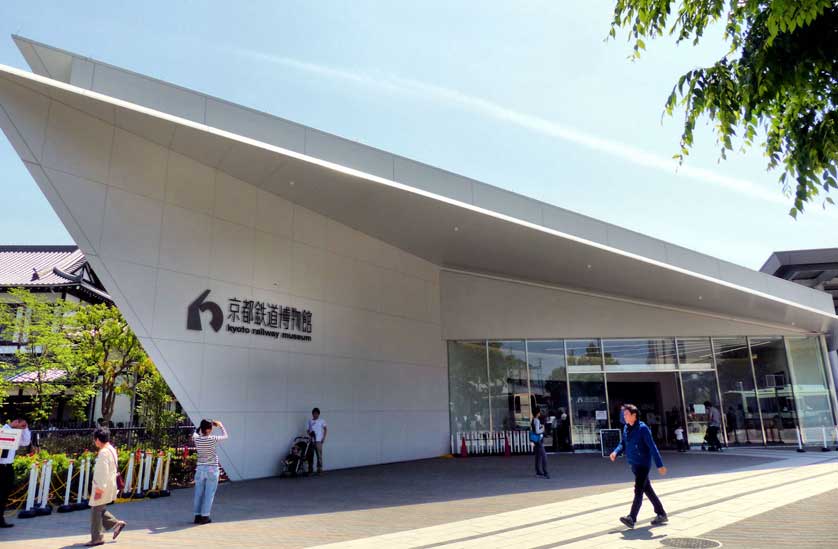 Kyoto Railway Museum entrance building, Umekoji Park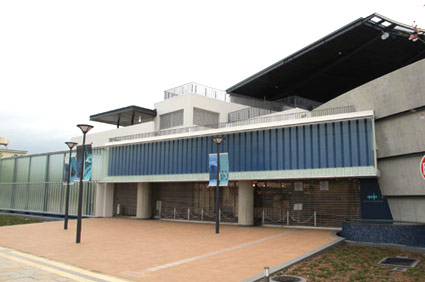 The entrance to Kyoto Aquarium on the northern edge of Umekoji Park
The northern part of Umekoji Park is the location of a huge aquarium built by Orix Corp. There was large public opposition against this development from local Kyoto residents but the facility opened on schedule in March 2012.
The eco-friendly Kyoto Aquarium has nine zones including a Dolphin Stadium with bottlenose dolphins, a Rivers of Kyoto Zone, which includes a collection of Japanese giant salamanders, the Penguin Zone with Cape penguins, the Ocean Zone with an impressive coral reef area, the huge Main Pool with 500 tons of water, the Event Hall, the Beauty of Nature Zone, the Sea Animals Zone, and the Countryside of Kyoto Zone.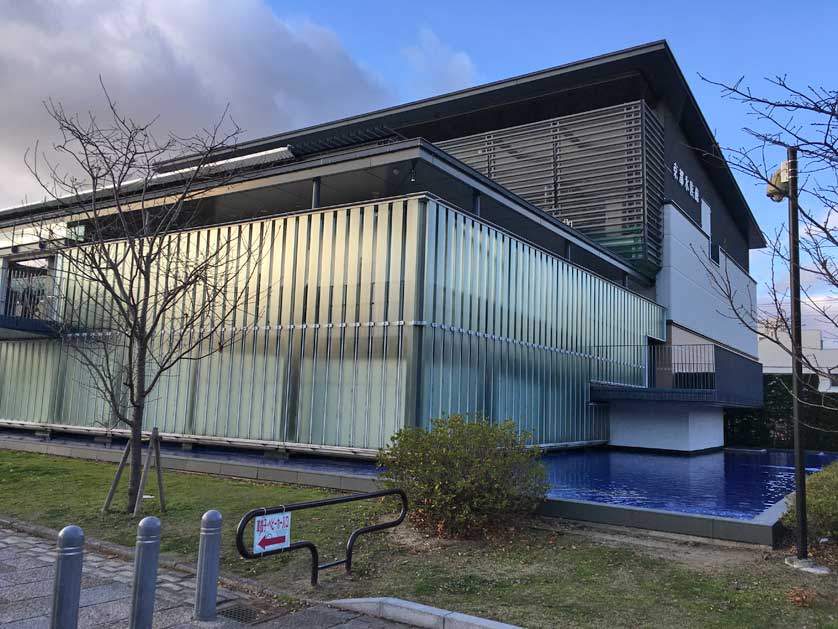 Kyoto Aquarium
Access To Umekoji Park
Umekoji Park Shimogyo-kuKyotoOpen 24 hours
A 15-20-minute walk from Kyoto Station or a 15-minute walk north from Toji Temple. Kyoto buses #33, #205 & #208 run from Kyoto Station to the park's main northern entrance.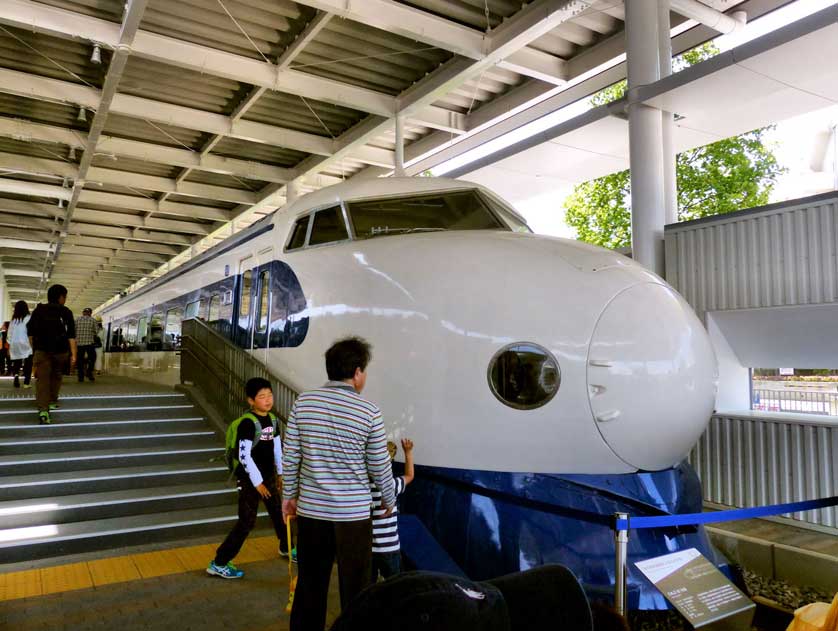 The first Shinkansen, the 0 Series at the Promenade, Kyoto Railway Museum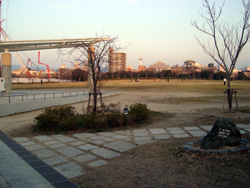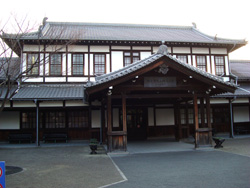 Book Hotel Accommodation in Kyoto Japan
All the themes of the city