Murin-an Villa & Garden
Murin-an Villa: read a guide to the Murin-an Villa and garden laid out by Meiji-era oligarch Aritomo Yamagata.
Murin-an Villa & Garden 無鄰菴
Murin-an is a 19th century Japanese garden in the Okazaki area of Kyoto.
Murin-an was built by the Meiji-era Japanese oligarch Aritomo Yamagata (1838-1922), who served as Prime Minister of Japan and is remembered for his strengthening of the Japanese military.
Yamagata was a keen garden designer and he laid out Murin-an with the help of Ogawa Jihei (1860-1932) between 1894-1898. The land for the garden was purchased from Nanzenji Temple, a result of the financial pressure placed on Buddhist temples by the new Meiji government, of which Aritomo was a part.
Murin-an is a strolling garden with its water source for the ponds, waterfall and streams drawn from the nearby Lake Biwa Sosui Canal.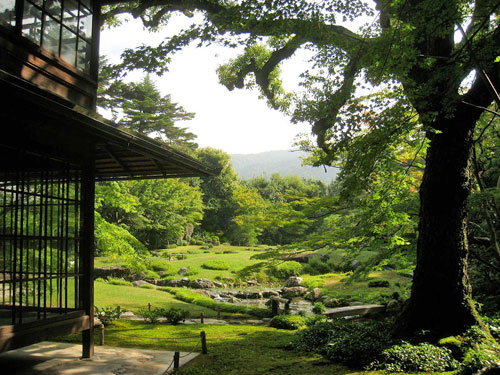 A view of the Higashiyama Hills in an example of shuzan at Murin-an Villa, Kyoto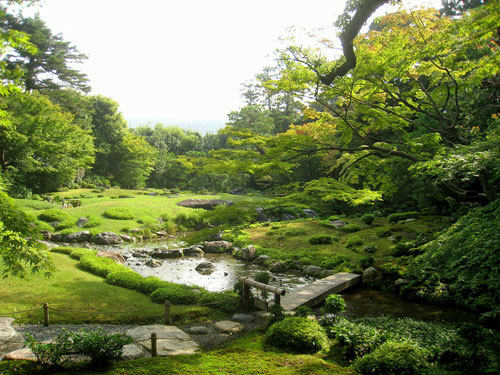 The stream fed by the Lake Biwa Canal at Murin-an, Kyoto
Murin-an Layout
Murin-an uses the Higashiyama mountains as shuzan (a mountain as the central view point, so the garden is an extension of the mountain scenery), instead of shakkei (borrowed scenery, where the mountain looks like it is part of the garden).
Murin-an is set out in the shape of an elongated triangle covering about one-third of a hectare. The main garden is in the Japanese style though it incorporates a Western-style lawn.
Yamagata's villa at Murin-an consists of a two-story main house in Japanese style in wood and a two-story western-style brick building.
It was on the upper floor of this building in 1903 that Aritomo, along with the then Japanese Prime Minister Katsura Taro, Foreign Minister Komura Jutaro and Ito Hirobumi planned an aggressive foreign policy before the Russo-Japanese War of 1904-5 in which Japan was victorious.
The garden contains a traditional tea house with tatami-mat floors, a three tier waterfall, stepping stones, a lawn area and what was once another lawn now covered with moss. A memorial stone with Aritomo's words also stands in the garden.
The Murin-an house and gardens were donated to the city of Kyoto in 1941.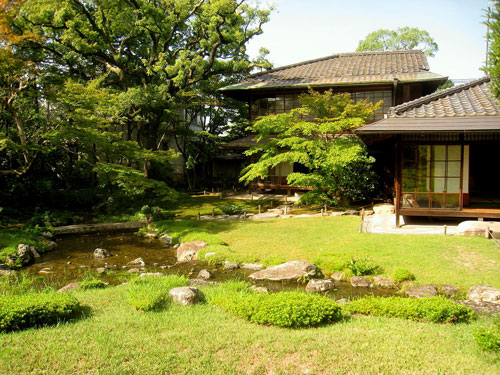 Murin-an Villa and stream
Murin-an Hours and Admission
April - June: 8:30 am - 6:00 pm
July, August: 7:30 am - 7:00 pm
September, October: 8:30 am - 6:00 pm
November: 7:30 am - 6:00 pm
December - March: 8:30 am - 5:00 pm
Last entry is 30 minutes before closing time.
Closed: December 29, 30, 31.
Admission:  410 yen
Access - Getting To Murin-an Villa
31 Nanzenji KusagawachoSakyo-ku, Kyoto606-8437
Tel: 075 771 3909
By bus, take bus number #5. The nearest stop on the Kyoto subway is Keage Station on the Tozai Line.
Murin-an is managed and operated by Ueyakato Landscape Co. Ltd.
Nearby Murin-an
Murin-an is just south of Niomon Dori opposite Kyoto Municipal Zoo a short walk south from Heian Shrine, Kyoto Municipal Museum of Art, the National Museum of Modern Art and the Hosomi Museum.
A visit to Murin-an can be combined with trips to Kodaiji Temple, Gion, and Kiyomizudera Temple to the south.
The famous Hyotei restaurant would be an ideal place to lunch after visiting Murin-an and is within a minute's walk.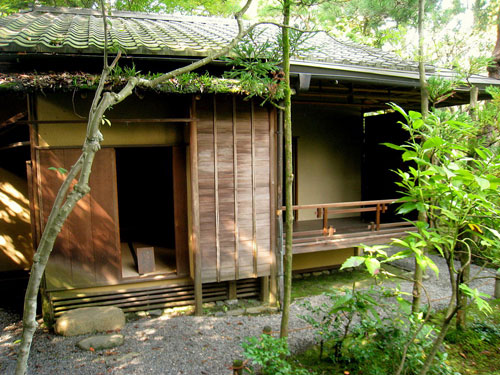 Murin-an tea house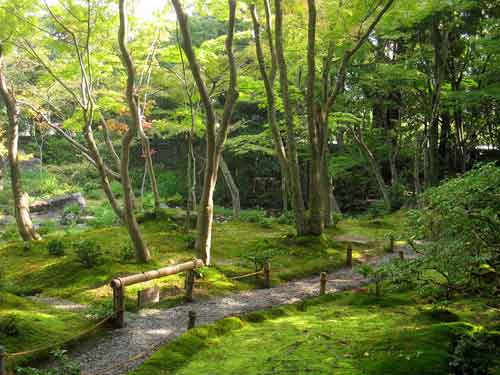 Murin-an garden
Book Hotel Accommodation in Kyoto
All the themes of the city